Shop Beer
Experience the convenience and variety of shopping for your favorite beer online or in-store at Zipps Liquor.
SHOP BEER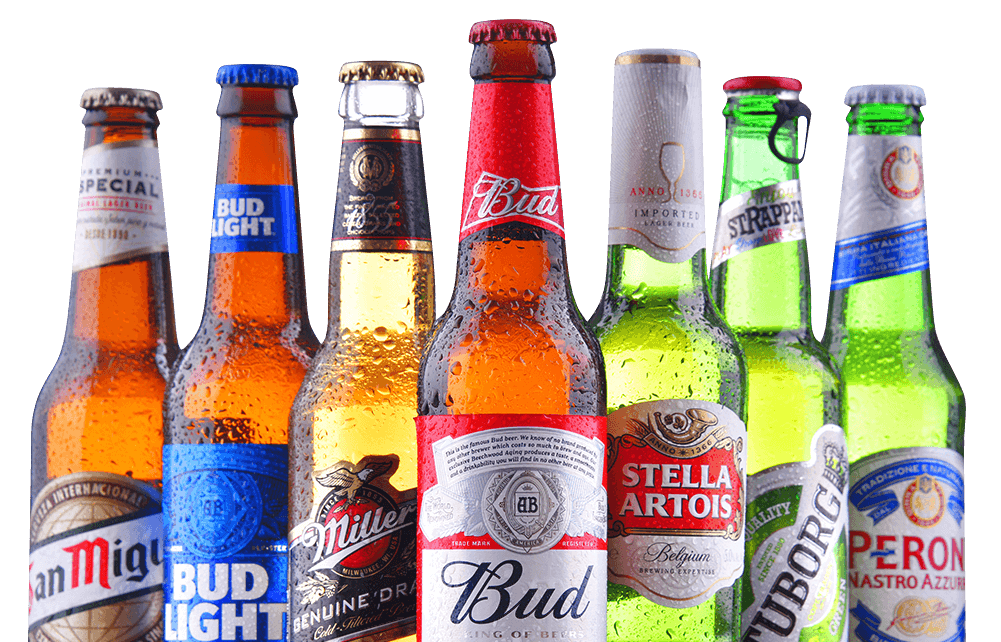 Choose Your Favorite Beer Online
1 – Browse & Select
Explore our online beer catalog to browse through our extensive collection.
2 – Place Your Order
Add your chosen products to the cart and proceed to checkout. Choose between in-store pickup or home delivery.
3 – Enjoy
Savor the beer quality and flavor that Zipps Liquor is known for.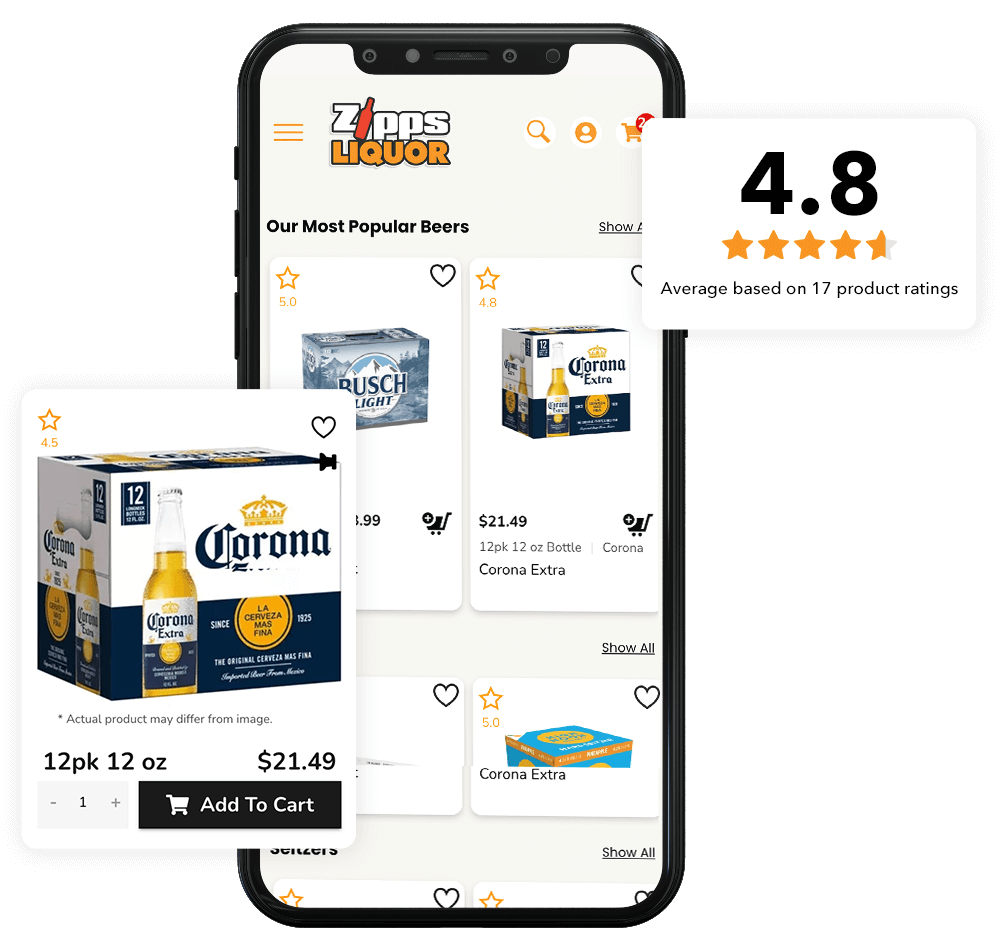 Choose Your Favorite Beer at Zipps Liquor
Discover an unparalleled shopping experience at Zipps Liquor, where we offer local and international beers at great prices.
We have all types of beer.
At Zipps Liquor, we understand that the world of beer is as diverse as the individuals who enjoy it. That's why we've dedicated ourselves to offering a comprehensive selection that caters to every taste, occasion, and level of expertise. Whether you are a casual consumer, a beer aficionado, or somewhere in between, we have something special for you.
Craft Beers
For the connoisseurs who value small-batch, artisanal brewing techniques, our craft beer section is a treasure trove of unique flavors and styles. We feature local breweries that highlight the best of American ingenuity as well as international names that bring a worldly perspective to the craft.
Domestic Beers
When it comes to familiar, homegrown favorites, we've got you covered. From light lagers to full-bodied ales, our domestic beer selection is as vast as the American landscape itself. Find your go-to brand or experiment with something new; the choice is yours.
Imported Beers
Widen your horizons with our diverse assortment of imported beers. From Belgian ales and German pilsners to British stouts and Mexican lagers, our imported section offers a curated experience of the world's finest beers.
Seasonal Releases
Celebrate the changing seasons with beers that mark the occasion. From winter warmers and spring ales to summer lagers and fall pumpkin brews, we keep our shelves stocked with seasonal releases that perfectly complement the time of year.
Specialty Beers
Looking for something a bit out of the ordinary? Dive into our specialty beers range, which includes barrel-aged brews, fruit-infused flavors, and high-gravity options for those seeking an elevated alcohol content.
Non-Alcoholic Beers
Enjoy the taste of beer without the alcohol. Our non-alcoholic beer selection provides a fantastic option for those who prefer to keep it light without sacrificing flavor.
We sell local beer.
At Zipps Liquor, we believe that the best beers encapsulate the spirit and tradition of the places they come from. That's why our collection is carefully curated to include not only the best local brews from the great state of Texas but also a range of exemplary options from various regions around the world.
🌟 Texas-Sourced Beers
We are committed to supporting local breweries, featuring a wide array of Texan beers that encapsulate the state's distinct flavors and brewing techniques. From Austin's renowned IPAs to Houston's crafted stouts, we celebrate Texas's burgeoning beer culture with an expansive range of options for you to explore.
Why Choose Local Beers?
When you buy local, you're not just acquiring a product; you're supporting your neighbors, boosting the local economy, and contributing to job growth in the community.
Local beers have a shorter distance to travel, ensuring that you enjoy the freshest, most flavorful brews possible.
Unique Flavors
Local breweries often produce small-batch beers that offer unique, often seasonal, flavors you won't find in mass-produced brands.
Sustainable Practices
Many local breweries are committed to sustainable brewing practices, including organic ingredients and eco-friendly packaging, aligning with values important to our community.
We offer international brands of beer.
Whether you're celebrating a special event, hosting an international-themed party, or simply looking to unwind after a long day, our international beer collection has something for every occasion. Elevate your beer experience with a world tour of flavors, exclusively at Zipps Liquor.
Featured International Brands
🌍 Heineken – Netherlands
A classic choice known for its balanced richness and notes of fruity yeast.
🌍 Corona – Mexico
A light and refreshing lager that transports you straight to a sunny beach.
🌍 Guinness – Ireland
Savor the deep flavors of one of the world's most iconic stouts.
🌍 Asahi – Japan
Experience the crisp, clean taste of this popular rice lager.
🌍 Stella Artois – Belgium
A Belgian pilsner that offers a fine balance of malt and hops.
Ready to Go Global with Your Taste Buds?
Browse our selection of international beers today and take your palate on an unforgettable journey.
Discover a world of extraordinary flavors and brewing craftsmanship at Zipps Liquor—where quality meets customer satisfaction.
Unparalleled Variety
Our stock of international beers is meticulously sourced from renowned breweries worldwide. Whether you're in the mood for a Japanese rice lager or an Irish stout, our shelves are your global gateway.
Quality Assured
Every international brand we feature meets our high standards of quality. Rest assured, when you buy from Zipps Liquor, you are investing in an experience that pays homage to the art of brewing as practiced around the world.
Educated Staff
Not sure where to start? Our knowledgeable team is well-versed in the characteristics and origins of our international offerings. Allow us to guide you in finding a beer that not only suits your palate but also introduces you to new flavors and histories.
Seasonal and Limited Releases
Keep an eye out for our seasonal specials and limited releases. These unique offerings provide a timely exploration of international brewing trends and traditions.
Our stores are always full from the windows to the wall.
At Zipps Liquor, abundance is more than a word; it's our commitment to you. From the moment you step into one of our stores, you'll notice that our shelves are meticulously stocked from wall to windows. This design strategy is purposeful—it ensures that you always have a broad range of choices at your fingertips, allowing you to explore and discover new favorites or quickly locate your go-to brews.
Never Miss Out on a Choice
Tired of stores running out of your preferred beer? That's rarely an issue at Zipps Liquor. We maintain a robust inventory across all our locations to cater to varying customer tastes and preferences. From limited-edition craft beers to popular domestic and international labels, our well-organized displays are designed to make your shopping experience as efficient and enjoyable as possible.
Quality in Quantity
Quantity should never come at the cost of quality. That's why our selection, while extensive, is carefully curated. We partner with reputable breweries and distributors to ensure that every bottle or can you pick off our shelves meets the highest standards for flavor, aroma, and overall drinking satisfaction.
Freshness Guaranteed
Our high turnover rate ensures that you always get the freshest products available. Our dedicated team constantly monitors and updates our stock, both in-store and online, so you can enjoy your purchase at its peak quality.
Convenient Layout
Ease of navigation is another hallmark of our store design. Products are organized into distinct categories and clearly labeled, so you can find what you're looking for without hassle. Whether you're a craft beer enthusiast searching for a new gem or someone who simply wants to grab a quick six-pack of a well-known brand, our store layout helps you accomplish your shopping goals with ease.
Why Wait? Visit Today
We invite you to visit Zipps Liquor and experience first-hand the benefits of shopping from a range as extensive as ours. With our expansive selection, competitive pricing, and knowledgeable staff, you'll understand why our customers keep coming back for more. Experience the difference of a store that's always full from wall to window — where quality and quantity coexist in perfect harmony.
We Have Competitive Prices.
Indulging in top-tier beers shouldn't have to strain your wallet, and at Zipps Liquor, it doesn't have to. We're committed to delivering an exquisite range of premium beers at prices that are as appealing as the beverages themselves. Our competitive pricing strategy is meticulously designed to offer you the best value for your money, making it easier than ever to explore new flavors or stock up on your tried-and-true favorites.
Cost-Effective Without Compromise
Our ability to offer these unbeatable prices stems from our strong relationships with breweries and distributors, which allows us to secure high-quality products at favorable rates. We pass these savings directly onto you, ensuring you don't have to compromise on quality when seeking cost-effectiveness.
Dynamic Pricing and Special Offers
Beyond our everyday low prices, we also run periodic promotions, discounts, and special offers to give you even more opportunities for savings. Whether it's seasonal sales, bundled packages, or member-exclusive deals, we aim to provide multiple avenues for you to maximize value without sacrificing the caliber of your beverage selection.
Price Match Guarantee
To further cement our commitment to providing you with the best value, we also offer a price-match guarantee. If you find the same product at a lower price elsewhere, simply let us know, and we'll match it. This ensures that you always get the best possible deal when you shop with us.
Membership and Loyalty Programs
For our frequent shoppers, we offer a comprehensive loyalty program designed to reward your continued patronage. Earn points with each purchase and redeem them for discounts, special items, or exclusive experiences. It's our way of saying thank you for making Zipps Liquor your go-to destination for premium beers.
We Offer Convenient Shopping.
At Zipps Liquor, we recognize the value of your time and strive to make your shopping experience as effortless as possible. That's why we offer multiple avenues for you to explore our extensive range of premium beers.
User-Friendly Online Platform
Our sophisticated yet easy-to-navigate online platform is designed to bring the Zipps Liquor experience right to your fingertips. With comprehensive product descriptions, high-quality images, and a streamlined checkout process, finding and purchasing your next favorite beer has never been easier. The online catalog is updated in real-time to reflect our in-store inventory, ensuring that what you see is what's currently available. Plus, our secure payment gateways guarantee a safe and smooth transaction, allowing you to shop with peace of mind.
Multiple Store Locations for Added Convenience
If you prefer the tactile experience of in-store shopping, our multiple retail locations are strategically positioned to be easily accessible. Once inside, you'll find our stores organized into well-defined sections, from craft brews to international selections, making it effortless for you to locate what you're looking for. Our dedicated and knowledgeable staff are always on hand to assist you, offering personalized recommendations tailored to your taste preferences.
Flexible Pickup and Delivery Options
Choose the shopping method that suits you best. Opt for quick and efficient in-store pickup if you're on the go, or take advantage of our reliable home delivery service if you prefer the convenience of having your selections brought straight to your doorstep. We aim to offer flexible options to cater to your lifestyle needs.
Seamless Integration Between Online and In-Store
For the ultimate convenience, our systems are seamlessly integrated, allowing you to start your shopping journey online and complete it in-store, or vice versa. Place an order online and opt for in-store pickup, or reserve your selection online and finalize your purchase at one of our physical locations. The choice is yours, and the process is designed to be as straightforward as possible.
Talk to Our Expert Staff.
Our team of beverage and beer experts is consistently on hand to navigate you through our expansive assortment of quality brews. Leveraging a deep understanding of beer profiles, brewing techniques, and pairing options, they offer highly personalized recommendations tailored to align with your specific preferences and tastes.
Whether you're a seasoned beer connoisseur looking to explore new, exotic flavors or a casual drinker seeking the perfect brew for a weekend gathering, our knowledgeable staff provides invaluable guidance that enriches your beer-shopping experience. From craft selections to popular domestic and international options, they are well-equipped to help you make informed decisions that ensure you walk away with a beer—or a collection of beers—that you'll thoroughly enjoy.
Shop Online Safe and Secure.
When it comes to buying beer, whether it's a singular specialty brew or a bulk order for a special occasion, you deserve peace of mind throughout the entire shopping process. At Zipps Liquor, we prioritize your security and confidentiality, especially during the checkout phase.
Our website employs advanced encryption technologies and secure online payment gateways, ensuring that your personal and financial information remains strictly confidential. These robust security measures are rigorously tested and frequently updated to meet and exceed industry standards, providing you with an extra layer of protection as you complete your beer purchase.
So, go ahead and explore our extensive beer selection, add your favorites to your cart, and rest assured that your checkout experience will be as smooth and secure as possible. With Zipps Liquor, you can shop for beer confidently, knowing your information is well-protected every step of the way.
Shop From Your Nearest Beer Store
Find a nearby beer store by using our Store Locator. Indulge in the finest beers at Zipps Liquor — where quality meets customer satisfaction.
FIND A LIQUOR STORE NEAR ME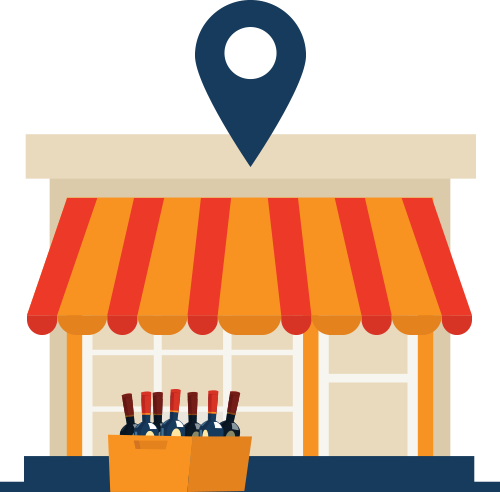 *Please drink responsibly. Never drink and drive. Always have a designated driver. You must be 21 or over to purchase alcohol. According to the Centers for Disease Control and Prevention, "Excessive alcohol use is harmful and can lead to severe health and social problems"