Are you a drink lover or a liquor enthusiast? If so, you shouldn't miss out on celebrating National Bourbon Day 🥃🎉 – It's happening in just a few weeks on June 14th!
Bourbon is recognized as America's "native spirit." You'll love its natural sweetness and caramel and vanilla notes. To learn more about Bourbon Day and how you can celebrate it with a party and other exciting activities, keep scrolling!
National Bourbon Day: A Little Bit of History
Want to know why National Bourbon Day is celebrated on this specific date? Legend says that on June 14, 1789, Reverend Elijah Craig produced the first bourbon. While it may just be a rumor, National Bourbon Day still calls for a celebration.
Now let's dive a little into the history of bourbon itself.
Some think that bourbon's name is based on Bourbon County in Kentucky, which is popular for corn growing. Others claim the name is from a particular street in New Orleans.
Bourbon is a specific type of whiskey. While all bourbons are whiskey, not all whiskeys are identified as bourbon. The U.S. Congress named bourbon as a native spirit in 1964. For bourbon to be called a true bourbon, some requirements have to be satisfied. For example, bourbon is a grain mixture that should contain at least 51% corn. It's distilled and aged for at least two years in newly charred oak barrels. Bourbon with a proof over 125 must not be placed in the barrel.
National Bourbon Day is the perfect time to explore and appreciate bourbon drinks – who knows. You might just find your new favorite drink.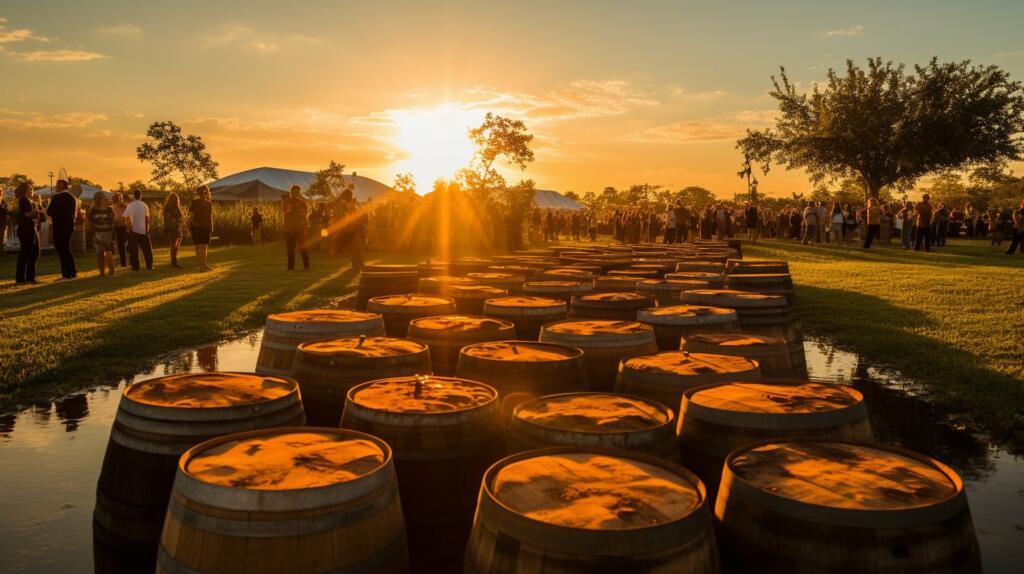 Ways To Celebrate National Bourbon Day
With Bourbon Day just around the corner, let's talk about the different ways you can make the holiday more memorable and enjoyable.
Throw a Bourbon-tasting Party
If you're looking for great summer party ideas, then include bourbon tasting on your list. You can do this in the comfort of your Texas home. Invite your friends, colleagues, and all others you think might be interested. Don't forget to let them try your favorite bourbon!
If possible, you can also ask each of them to bring a bottle of bourbon. This way, you have enough variety to explore and enjoy together. For example, you can have a selection that includes Daviess County Kentucky Straight, Ezra Brooks 99, Daviess County French Oak, Rebel 100, and Davies Country Cabernet Sauvignon Finish.
For a fun bourbon tasting, follow the sniff, chew, sip, rinse, and repeat process. Sniff by opening your mouth a bit and breathing in to smell something sweet, floral, or spicy. Your first sip of bourbon is not really a sip but a chew, wherein you let it sit in your mouth and chew for about five seconds before swallowing.
What follows is the second or third sip, which is the sip that counts. You'll notice more flavors and reactions. To find out the best bourbon for you and your guests, cleanse your palette with some water and try another variation of bourbon.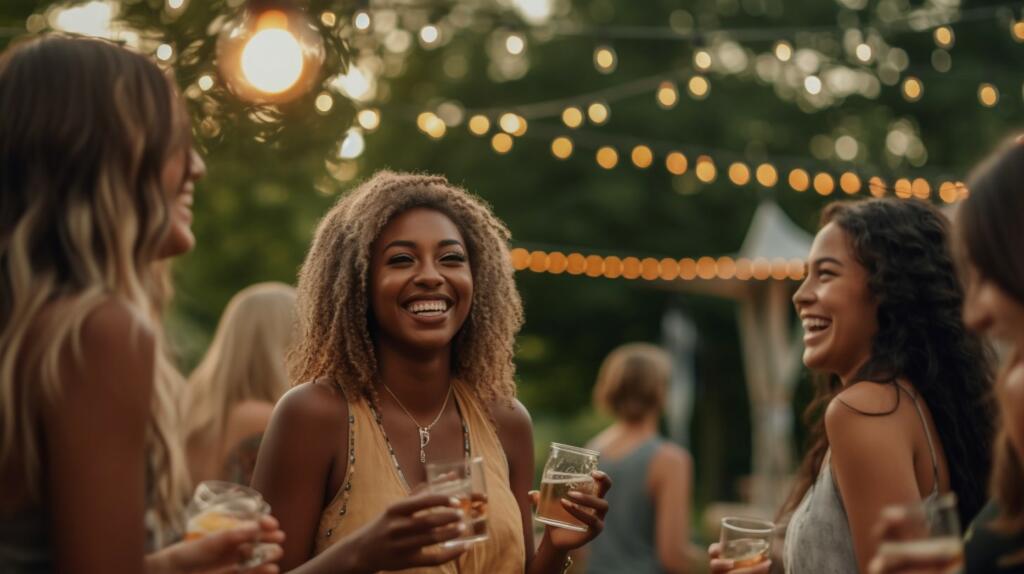 Try a Different Type of Bourbon
If you're a beginner, it's time to discover a wide variety of bourbon. For example, Evan Williams Black Label is a great choice for those new to the scene. The 86-proof whiskey has been aged for over five years. It's an affordable choice too.
If you're an aficionado, then National Bourbon Day is a perfect excuse to try new flavors or brands. If you want to take your bourbon experience to the next level, don't miss Blood Oath. If you prefer to veer away from fancier brands, Jim Beam's Old Grandad is a great choice for you. This 114-proof bourbon is well-loved for its spiciness.
Knob's Creek is another amazing choice. From the 9-year-old to the 15-year-old bourbon, Knob's Creek offers sought-after small-batch varieties.
Have Some Bourbon and BBQ
What better way to celebrate National Bourbon Day than with bourbon and good food? Turn on the grill and cook a great dish using this tasty beverage, like bourbon BBQ chicken. You can even make some bourbon BBQ sauce. You can also incorporate the whiskey into different side dishes, too. For dessert, you can have bourbon-laced cake or pie.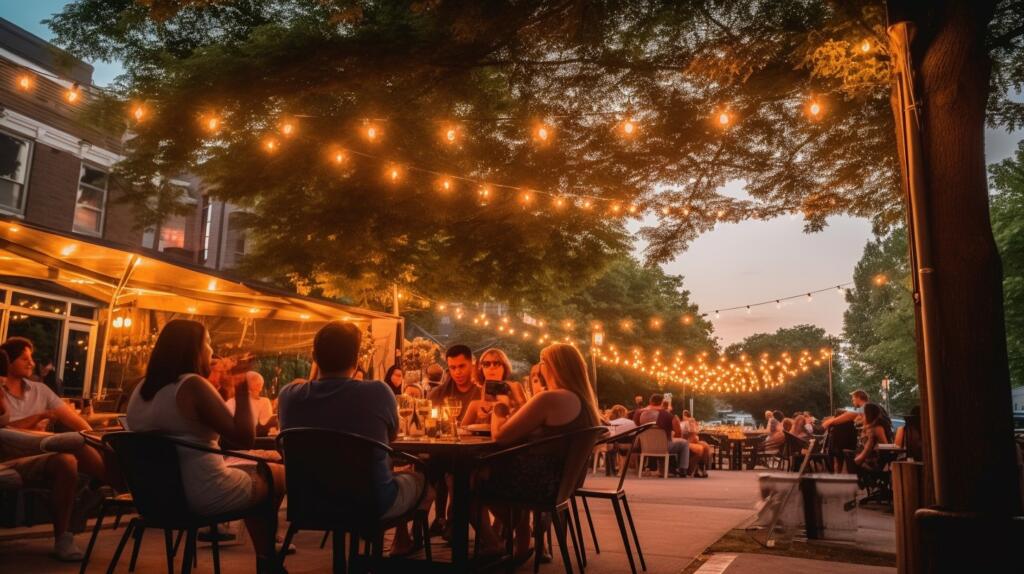 Try Various Bourbon Cocktail Recipes
If you're looking for great summer party ideas that are also perfect for celebrating National Bourbon Day, why not explore different bourbon cocktail recipes? These include Old Fashioned, bourbon smash, bourbon Manhattan, and more.
Bourbon Old Fashioned
The classic and popular Old Fashioned doesn't disappoint and it's also very easy to make. You just need two ounces of bourbon, several dashes of Angostura bitters, and one sugar cube. Mix the ingredients in a highball glass full of ice. Then stir until the drink is chilled enough. Feel free to garnish with an orange peel or maraschino cherry.
Bourbon Sour
You can also try a bourbon sour cocktail recipe. Ingredients include 2 ounces of bourbon, 3/4 ounces of simple syrup, and 1 ounce of fresh lemon juice. Use a shaker with ice to mix the ingredients. After stirring for 10 seconds, strain into your highball glass over ice. You can garnish with a maraschino cherry or orange slice.
Bourbon Smash
If you want a bourbon smash, prepare 2 ounces of bourbon, half an ounce of simple syrup, 5 fresh mint leaves, and 3/4 ounce of lemon juice. Put the mint leaves, lemon juice, and simple syrup into a shaker. Muddle them, and add the bourbon. Shake well for about 10 seconds and strain into a glass with ice. Garnish your drink with a mint sprig.
Bourbon Manhattan
Another must-try cocktail is the bourbon Manhattan. Simply combine two ounces of bourbon, two dashes of Angostura bitters, and an ounce of sweet vermouth in a shaker full of ice. Stir for half a minute, and strain into a Martini glass that has been chilled. Garnish with an orange peel or cherry.
Grace National Bourbon Day Events
Whether you're a whiskey lover or just starting to appreciate whiskeys like bourbon, you can enjoy National Bourbon Day with exciting events. Different hotels and restaurants usually organize dinners and fun-filled nights to honor Bourbon Day. You can also check out the National Bourbon Day website to find more details and events.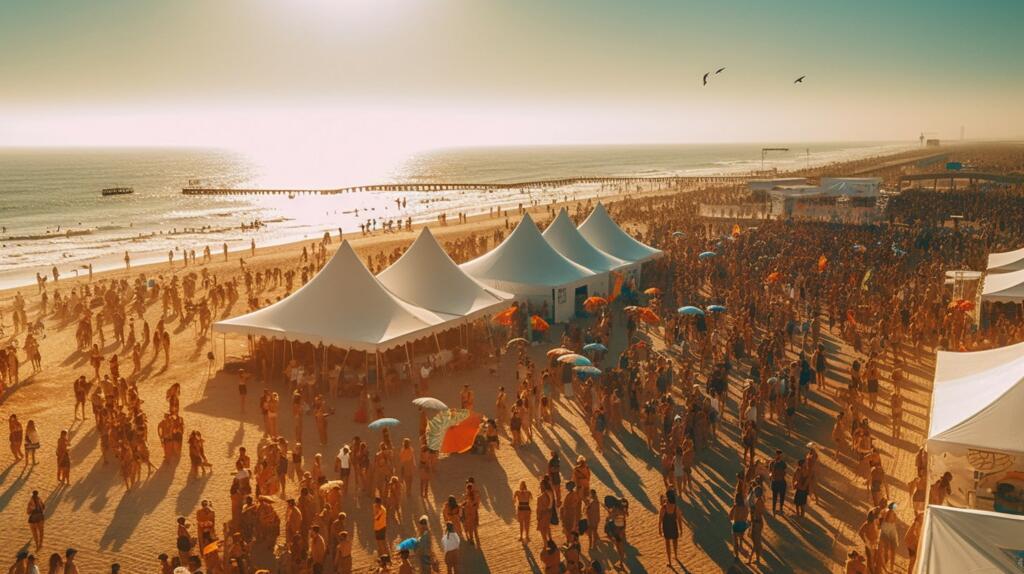 Make a Bourbon-themed Playlist
Prepare a bourbon-themed playlist to make your summer party and National Bourbon Day celebration more fun and engaging. Whether you want ballads and love songs, upbeat music, or other genres, creating a whiskey and bourbon-related playlist is a breeze. Examples of songs you can add are "One Bourbon, One Scotch, One Beer," "Whiskey Girl," "Whiskey Hangover," "Bourbon and Coke," "Bourbon in Kentucky," and "One More Shot of Whiskey."
Final Thoughts
Rather than just asking "When is National Bourbon Day?", it's great to try different ways to celebrate the holiday. You can host your own bourbon-tasting party, try old and new varieties of bourbon, attend bourdon-themed events, enjoy some bourbon and BBQ, and prepare different bourbon cocktails.

Want to purchase different kinds of bourbon and whiskey in Texas? Check out the fantastic collection available at Zipps Liquor today!