Zipps Liquor | Conroe Locations
Why is Zipps Liquor your trusted liquor store in Conroe, Texas? Because we have been serving up high quality, beers, wines, and spirits in this great state since 1995, and pride ourselves on always putting the customer first. This underlying philosophy has allowed us to expand our footprint and proudly serve Conroe with four different liquor stores.
Below you will find all of our Zipps Liquor store locations in Conroe, TX. Click on the one closest to you, get directions, or give us a call. Our reviews speak for themselves, and we can't wait for you to experience our unique and friendly service yourself.
We're stocked from the windows to the walls.
Zipps Liquor is proud to be your favorite local liquor store in Conroe, TX. We provide rural communities with 10 to 30% lower prices, 4.7/5 star service, and 3 to 4 times the inventory of your favorite beers, wines, and spirits than your average neighborhood liquor store.
Come visit one of our amazing liquor stores in Conroe.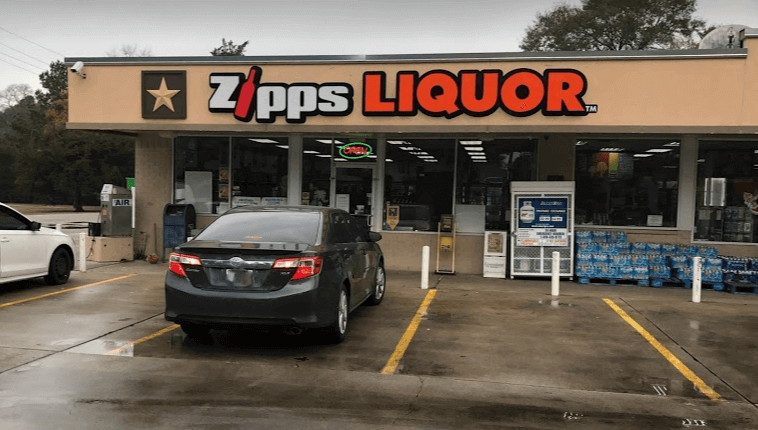 What a great store! Zipps is a customer centric store and cares about the experience. Their prices are fair and competitive with all other stores but actually know their customers by name. Aracely is one of the service partners at Zipps and has great attitude, friendly and always has a smile. This store and all stores I have been too are backed by great leadership that puts the customer first. Break away from the big box liquor stores and give Zipps a chance. You will not regret it!

Very convenient Liquor dispenser with drive thru option available. Good offer and bundles.

This place never disappoints. Great selection craft beers, huge selection of liquor, and more. Aracely is always friendly and ready to help. This is my go to shop! 5 Stars!

This is my local Zipps, and it has a great selection of products. Also, Ruby is always welcoming and helpful when I have questions.

I thought it was pretty neat that they have a drive through here. Although I would feel beyond lazy using it but for those that are disabled this is a great Concept for them.