There's nothing like sipping on a cocktail to add a touch of class and luxury to your day. Rye whiskey is the perfect base for crafting delicious drinks that will tantalize your taste buds while maintaining its smooth flavor profile. Old Fashioned and Manhattans are two of the more common rye whiskey cocktails, but you can try plenty of other options. Here's a look at three of them:
Brooklyn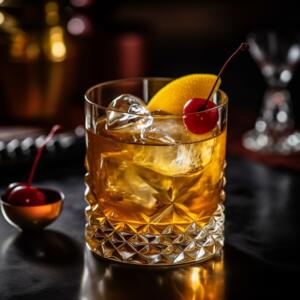 If you're a fan of Manhattan, you should definitely try the Brooklyn. One major difference is that this cocktail calls for dry Vermouth rather than the sweet one. Nonetheless, you can still enjoy some sweetness with the maraschino liqueur, which adds a unique flavor to this classic.
If you're looking for a complex yet smooth cocktail with a rustic flavor, the Brooklyn is one of the best rye whiskey cocktails you can try.
You'll Need:
2 ounces rye whiskey
1 ounce dry Vermouth
1/4 ounce maraschino liqueur
1/4 ounce of bitters, such as amer picon, ramazzotti, or montenegro (you can also use angostura or orange bitters)
Cherry garnish
To make your own Brooklyn rye whiskey cocktail, combine all ingredients except the garnish in a mixing glass. Stir with ice for about 30 seconds until chilled. Strain into a rocks glass over fresh ice and garnish with a cherry. Sip on your Brooklyn during your next night in and discover why it's one of the most popular rye whiskey cocktails out there.
Boulevardier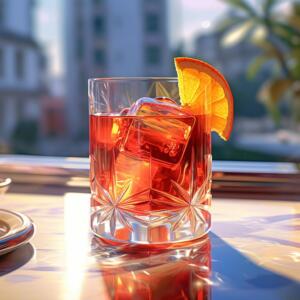 A twist on the classic Negroni, the Boulevardier combines rye whiskey, Campari, and sweet vermouth. It's a simple yet sophisticated cocktail that showcases the bold flavor of rye whiskey. If you're looking for a drink with more depth and complexity, this is the one for you.
You'll Need:
1 1/4 ounces rye whiskey
1 ounce Campari
1 ounce sweet Vermouth
Orange twist garnish
Add and stir the three liquors into a mixing glass with ice. Strain into a chilled rocks glass. Finally, garnish with an orange twist. You can make this cocktail using noble oak rye whiskey to get a smooth and sweet flavor.
Vieux Carré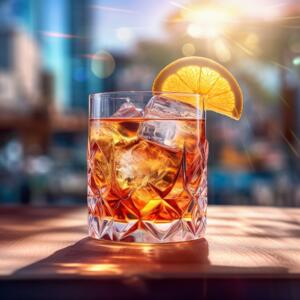 Vieux Carré features a combination of rye whiskey, sweet Vermouth, Benedictine liqueur, cognac, and bitters. This classic cocktail, invented in the mid-1930s by Walter Bergeron at the Carousel Bar & Lounge in New Orleans, is an excellent way to get a taste of rye whiskey. The combination of all five ingredients creates a complex flavor that's both sweet and bitter with some herbal nuances.
You'll Need:
3/4 ounce rye whiskey
3/4 ounce cognac
3/4 ounce sweet Vermouth
1/4 ounce Benedictine liqueur
Dash of Peychaud's and Angostura bitters
Lemon twist garnish
Combine all the liquid ingredients in a mixing glass with ice. Stir until well chilled and strain into a rocks glass filled with fresh ice cubes. Garnish with a lemon twist and enjoy. You can use any of your favorite rye whiskey brands to make the Vieux Carré.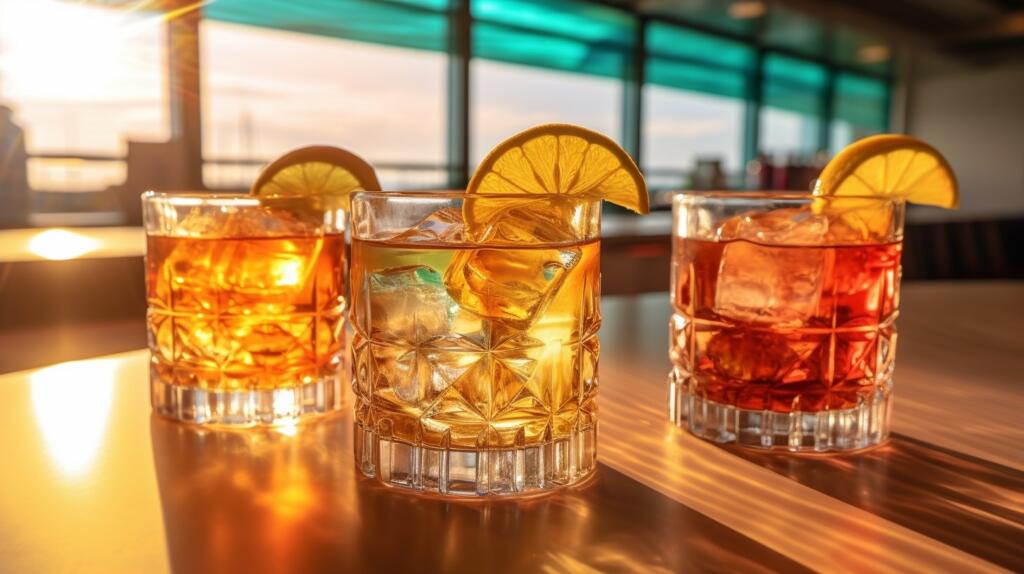 Shop the Ingredients for your Rye Whiskey Cocktail
Whether you're a cocktail enthusiast or a budding mixologist, curating the perfect Rye Whiskey cocktail demands the finest ingredients. Fortunately, Texas residents can make a beeline for Zipps, a remarkable liquor store chain that boasts an impressive selection of over 20,000 products. With shelves lined with top-notch Rye Whiskeys, an extensive range of mixers, and even niche ingredients, Zipps is the one-stop shop that ensures your cocktail shines.
We invite y'all to mosey on down to your nearest Zipps liquor store here in the great state of Texas. So, put on your boots and tip your hat as you make your way to Zipps – where good times and great drinks are never in short supply.
Tips for Making the Best Rye Whiskey Cocktails at Home
Now that you have some great rye whiskey cocktails to try, here are five tips for making your own delicious cocktails at home:
Invest in High-Quality Liquors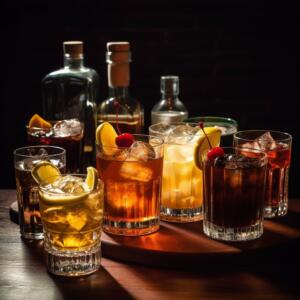 If you're going to make quality rye whiskey cocktails, it's always best to invest in high-quality liquor. Rye whiskey has a unique flavor profile with undertones of spice and fruit. To experience this flavor fully, it's best to go with a brand that uses only the finest ingredients — not one that cuts corners with low-grade alcohol or artificial flavors.
To determine what brands are of the highest quality, take some time to research and read reviews from other mixologists or bartenders. You can also ask for advice at your local liquor store or find reputable suppliers that specialize in high-quality whiskeys. These suppliers usually carry a variety of ryes, so you can experiment with different brands and styles to find the perfect one for your cocktail.
Chill Your Glasses
Chill your glasses ahead of time for the perfect temperature to enjoy your rye whiskey cocktail. Put them in the freezer for about five to 10 minutes, or fill glasses with ice and cold water. The best cocktails are made with chilled glasses since the ice won't melt and dilute your drink. Moreover, you don't want to drink your rye whiskey cocktail warm as it can overpower the other flavors.
Use Fresh Ingredients
To make sure you're getting the most flavor out of your drink, opt for freshly squeezed citrus juice and top-quality syrups and liqueurs rather than pre-made mixes or simple syrup from a bottle. If an ingredient calls for muddling, like mint or cucumber, always use fresh. This way, your cocktail will be well-balanced and flavorful.
To preserve the freshness of your ingredients, keep them refrigerated and use only the amount you need each time. Make sure to close bottles tightly when done and store them away from heat or direct sunlight. Another thing to remember is to use ice that's been freshly made or stored in the freezer so that it won't water down your cocktail as quickly.
Add Sparkling Ingredients Last
Some recipes require you to add sparkling ingredients, like soda water or tonic. It's best to add these ingredients last to make sure that you can enjoy the bubbles in your drink. If you add them too early, you risk losing the fizz, which can make the experience less enjoyable.
Plus, adding them last ensures that the other ingredients have time to blend together and create a unique flavor. Sparkling ingredients can also act as a garnish, so adding them last gives you the opportunity to make your cocktail look even more appealing.
Don't Be Afraid To Experiment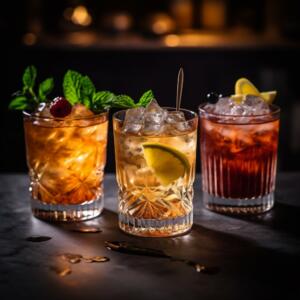 When making the cocktails mentioned above, you may end up with a surplus of ingredients, especially if you're making it just for yourself or a few guests. Make the most of what you have by experimenting with different flavor combinations and creative twists on classic recipes.
Try out different combinations of bitters, simple syrups, and garnishes to discover the perfect taste for you. Who knows? You may even find a new signature drink that you can add to your repertoire.
Enjoying Rye Whiskey Cocktails
Rye whiskey cocktails are a great way to explore the unique flavor of rye whiskey while enjoying a delicious and creative beverage. With so many recipes available, you can easily find a tasty cocktail that suits your taste preferences.
Whether you're looking for something classic or something more innovative, there's sure to be an amazing rye whiskey cocktail out there just waiting for you to discover it. Open your mind (and taste buds) to the possibilities, and get ready to try some of the best rye whiskey cocktails around.
Make sure to browse the rye whiskeys available at Zipps Liquor – we got a great selection for you to choose from.