It seems like yesterday Texans were ringing in the New Year or celebrating true love on Valentine's Day, yet Easter is just around the corner. Time flies when you're having fun in the lone star state, especially when you have great company and a delicious cocktail in hand. As you begin to plan your festivities this year, consider five of the most popular Easter drinks for the spring holiday in Texas and then stop by the nearest Zipps Liquor to stock up on all your party supplies.
Choosing Your Easter Cocktails
To celebrate Easter, there is no wrong way to incorporate big flavors with spring elements into your cocktails. However, many party hosts find it helpful to iron out a few details before choosing their signature party drink.
Timing
Hosts often prefer to determine the time of day when they will hold the festivities. Some Easter drinks are more apropos for certain times of the day over other times, depending on who you ask. A delicious cocktail will hit the spot for other Texans no matter what hour it is.
Activity
Next, decide which type of party you will be hosting. Often, light and sparkling beverages are appreciated by guests earlier in the day because they do not impede conversation or put a damper on the rest of the day. For example, if you are the annual host for brunch each year, an Easter punch or a morning cocktail that pairs well with breakfast foods might be ideal choices for your engagement.
Attendees
Cocktails don't technically have to be limited by specific glassware but choosing stemware, coup glasses, or flutes for specialty drinks is often part of the fun. However, if you happen to be hosting the Easter egg hunt this year, little hands are notorious for knocking over fragile glassware. Choose a cocktail that suits the needs of all guests for appropriate partyware.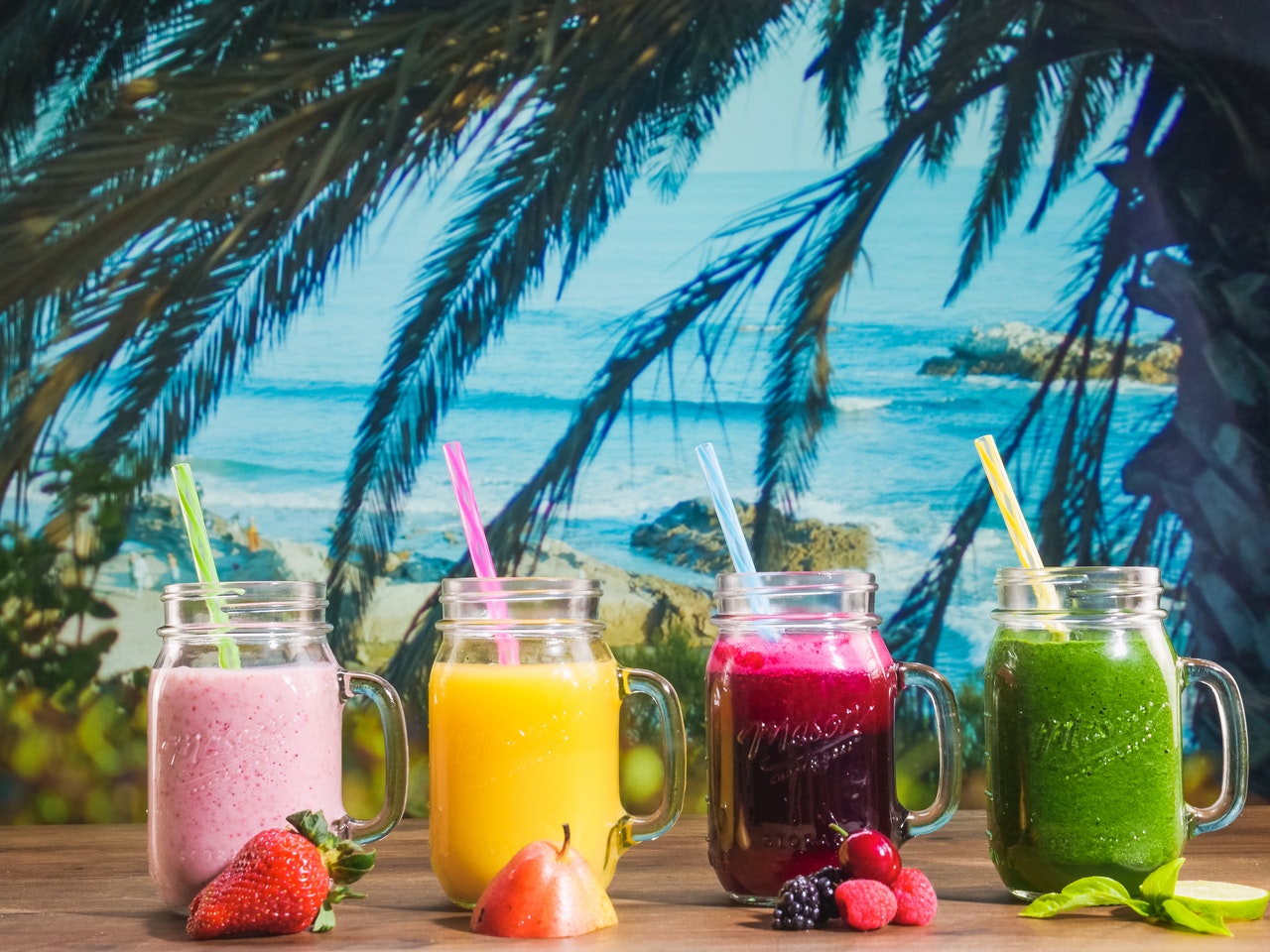 Making Your Easter Cocktails
No matter what time of day you're celebrating with friends or family, there is a cocktail perfect for the occasion. Even the Texas-wide beloved drink, the Paloma, makes an appearance with an Easter twist this holiday season.
#1 – Chicks in the Coupe
This festive cocktail comes out bright yellow like fresh baby chicks, ready for their portraits on Easter morning. It certainly doesn't hurt that the garnish is a marshmallow Peep for extra fun.
Ingredients
1 ½ oz gin

1 oz lemon juice

1/2 oz simple syrup

1 tsp apricot jam

1 egg white

1 c ice

1 Peep
Directions
Stir together gin, lemon juice, simple syrup, and apricot jam until smooth

Add remaining ingredients to a shaker and shake vigorously for 30 seconds

Strain and remove used ice

Repace ice and shake vigorously again for 30 seconds

Strain into a coupe glass and top with a Peep on the rim
#2 – Two-Carrot Cocktail
This cocktail tastes healthy yet delicious and is sure to cure any late-night activities that go on Saturday evenings. The fresh baby carrot added to the carrot juice in the drink is a zesty way to start the day for party-goers and Easter bunnies alike.
Ingredients
Directions
Add all ingredients except ginger beer to the shaker

Shake vigorously for 30 seconds

Strain over ice into a highball glass

Top with ginger beer and a baby carrot skewer
#3 – Carrot Topper
This riff on a traditional mimosa mixed with a French 75 makes carrots the show's star again. Rather than simple syrup and orange juice, the Carrot Topper features Prosecco, carrot juice, and fresh ginger simple syrup for a spicy kick.
Ingredients
4 oz Prosecco

1 oz carrot juice

1 oz ginger simple syrup
Directions
Add carrot juice and ginger simple syrup to a chilled champagne flute

Slowly top with Prosecco to avoid overflow
#4 – The Palomarita
Texans love their Palomas. While there is little reason to mess up a good thing, this Palomarita is the best of two worlds: the margarita and the Paloma.
Ingredients
3 oz Reposado

1 oz grapefruit juice

1 oz strawberry puree

1 oz agave syrup

1 tbsp chopped cilantro leaves

Ice

Soda

Smoked sea salt
Directions
Wet rim of a Collins glass with grapefruit juice

Dip the rim in smoked sea salt, then set aside

Add all ingredients except soda to the shaker filled with ice

Shake vigorously for 30 seconds

Fill the glass with ice, strain into the glass, and top with soda
#5 – Peas & Thank You
Butterfly pea powder might not be something that everyone has on hand. However, with a bit of planning, you can wow Easter guests with a shimmering spring cocktail that tastes as fresh as it looks.
Ingredients
2 oz prickly pear vodka

1 tbsp smoked honey

½ oz lemon juice

½ oz muddled chilis

½ oz muddled snap peas

½ tsp butterfly pea powder

Ice

2 sugar snap peas with tendrils to garnish
Directions
Combine all ingredients except garnish in a shaker filled with ice

Shake vigorously for 30 seconds

Strain into a rocks glass

Garnish with snap peas on a skewer
Bonus Easter Cocktail: Twas the Night Before Easter
All good hosts deserve a treat all to themselves before the big party. While the beverages on the top five Easter drinks list are spring delicacies, there is one quintessential cocktail that will keep everything on track and get any last-minute to-do items checked off your party planning countdown.
Ingredients
2 oz sotol

2 oz fresh carrot juice

1 oz lime juice

1 oz smoked honey

1 jalapeno slice

Ice
For garnish
Directions
Rim a high ball glass with smoked honey then Tajin and set aside

Add all ingredients except ice to the shaker and then muddle

Add ice to shaker and shake vigorously for 30 seconds

Add fresh ice to rimmed glass and strain into glass

Garnish with lime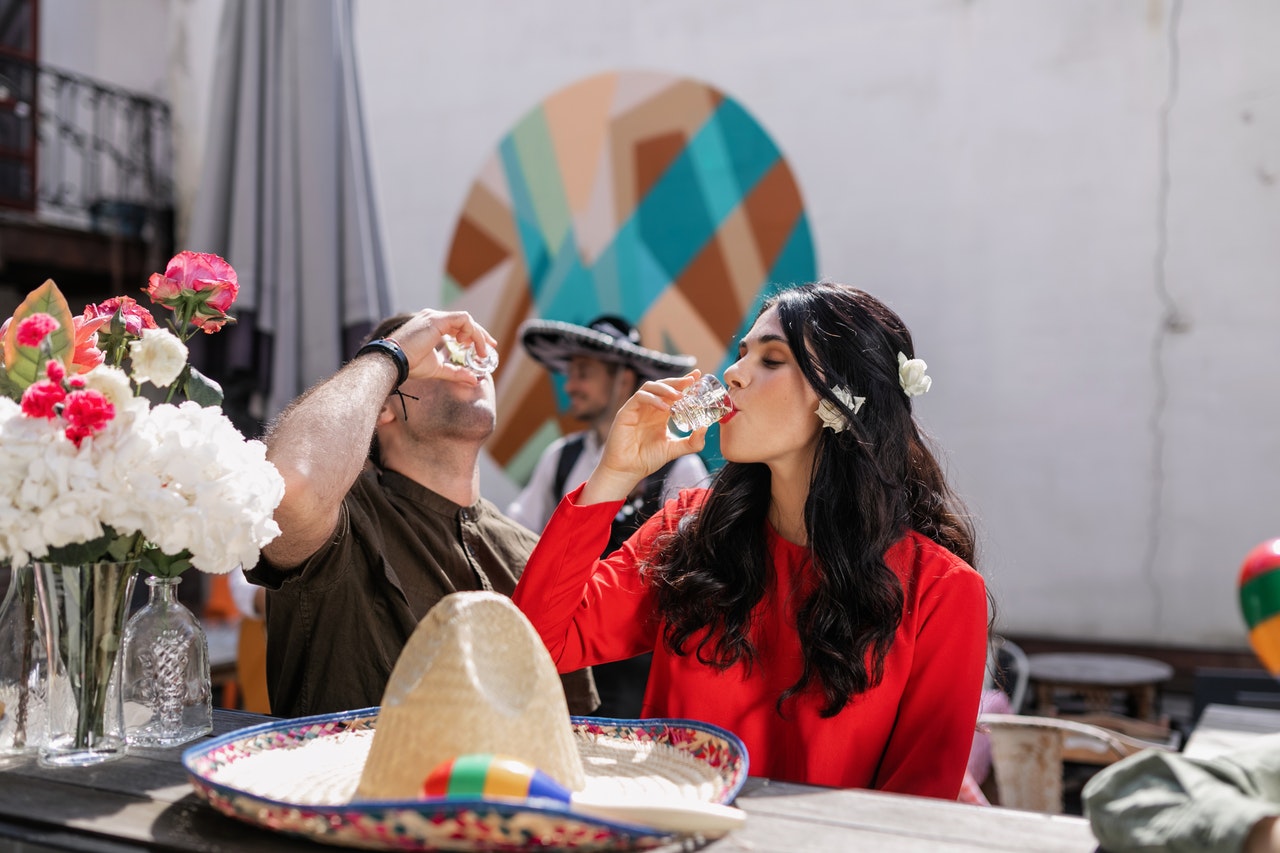 Conclusion
No matter which cocktail you decide is right for your Easter menu, Zipps Liquor has the ingredients you need without emptying your wallet. Find a liquor store nearest you to stock up on party supplies for your upcoming celebrations.