Nothing beats the heat like sipping on the best summer wines. The chilled beverage perfectly complements the shining sun and rising temperatures. Whether you prefer lounging by the pool, hosting a backyard barbeque, or simply enjoying a warm summer evening, summer wines just elevate your summer experience.
With summer finally here, you may be looking for the perfect summer wine to impress your guests or even enjoy alone. In this blog, we cover a selection of the best summer white wines for light refreshments and red wines for vibrant, fruity flavors. Get your corkscrew ready and take a look at eight fantastic summer wines to enhance your Texas summer!
Rosé: The Quintessential Summer Wine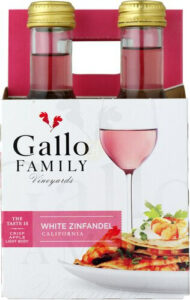 Rosé wines may just be the best light red wines for summer. Originating from Provence, France, these delicately colored beverages have become synonymous with summertime. Their colors vary from subtle blushes to deeper pinks.
Wineries in the beautiful Provence region of France craft Rosé meticulously to give the alcohol a delightful balance of crispness and fruitiness. They embody the essence of summer and go surprisingly well with red meats.
Well-crafted Rosé is particularly well paired with shellfish, making it the perfect drink for beachside parties. How else would you celebrate summertime? For starters, try a bottle of 2020 Commanderie de la Bargemone Coteaux d'Aix-en-Provence Rosé.
Sauvignon Blanc: Crisp and Refreshing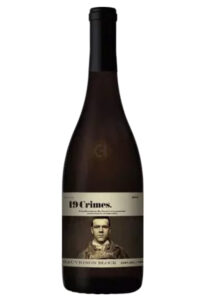 Sauvignon Blanc is a classic white wine known for its refreshing and vibrant character. Hailing from regions such as New Zealand, California, and the Loire Valley in France, Sauvignon Blanc is an excellent choice for those seeking a light and zesty summer wine.
With notes of citrus, tropical fruits, and sometimes a hint of herbaceousness, Sauvignon Blanc offers a perfect balance of acidity and freshness. It pairs splendidly with seafood, salads, and even goat cheese.
For a memorable Sauvignon Blanc experience, consider trying a bottle of 2020 Cloudy Bay Sauvignon Blanc from Marlborough, New Zealand. Another option is the 2020 Veramonte Sauvignon Blanc made with Organic Grapes Reserva from the Casablanca Valley of Chile.
Chardonnay: Versatile and Elegant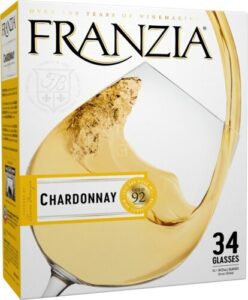 Chardonnay comes in various styles to suit different palates. It's a versatile and widely loved white wine that comes in several flavors, from unoaked and crisp to rich and buttery. With a range of options, Chardonnay is a great drink to keep your summer sipping exciting.
Regions like California, Burgundy in France, and Margaret River in Australia produce exceptional Chardonnays that exhibit different flavor profiles. You can enjoy a glass of Chardonnay while having grilled seafood, roasted chicken, or creamy pasta dishes.
Some excellent choices to experience the elegance of Chardonnay include a bottle of 2019 Kistler Vineyards Sonoma Mountain Chardonnay from California or 2019 Chehalem INOX Willamette Valley Chardonnay from Oregon.
Pinot Grigio: Light and Delicate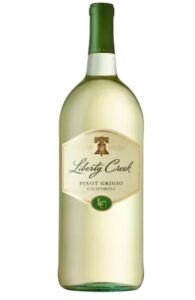 Another light and crisp wine that is pretty much synonymous with summer is Pinot Grigio. This drink originates from Italy and you can recognize it for its refreshing character and range of subtle flavors, such as citrus, pear, and green apple.
All the flavorful options of Pinot Grigio make it a popular choice for socializing at outdoor events and casual gatherings. It particularly goes well with light seafood dishes, salads, and appetizers. With its versatility and easy-drinking nature, you can even enjoy this wine alone.
Consider trying a delightful bottle of the fresh, medium-bodied 2019 Chehalem INOX Willamette Valley Chardonnay from Willamette Valley, Oregon, or the dry 2020 Santa Margherita Pinot Grigio from Alto Adige, Italy.
Riesling: Off-dry and Aromatic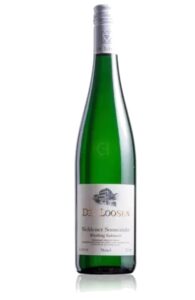 Known for its aromatic qualities and varying levels of sweetness, Riesling is a fantastic summer wine option. It originates in Germany and can range from bone-dry to lusciously sweet, giving you a diverse range of flavors to explore for your next summer outing.
With its notes of stone fruits, honey, and floral undertones, Riesling pairs well with spicy cuisine, Asian dishes, and even barbecue. Its acidity and balance make it a refreshing choice on hot summer days.
To enjoy the beauty of Riesling, try a bottle of 2019 Dr. Loosen Wehlener Sonnenuhr Riesling Kabinett or 2019 Selbach-Oster Riesling Trocken. These exceptionally refreshing bottles come from the Mosel region in Germany and feature fruity flavors.
Malbec: Full-bodied and Fruity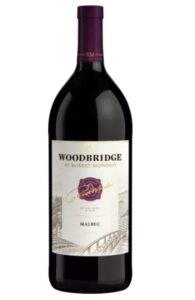 If you're craving summer red wine with bold flavors and a touch of vibrancy, Malbec is an excellent choice. Originally from France but now thriving in Argentina, Malbec wines offer rich, fruity flavors for a full summer experience.
With its robust tannins and flavors of dark berries, plums, and spice, Malbec pairs wonderfully with grilled meats, barbeques, and hearty dishes, making it perfect for dinner parties. Its full-bodied nature also makes it a great companion for warm summer nights.
For a fantastic bottle of the best red wine for summer, consider trying the 2018 Bodega Catena Zapata "Nicasia Vineyard" Malbec from Mendoza, Argentina. Meanwhile, the 2019 Bodega Norton Reserva Lujan de Cuyo Malbec features rich berry, herb, and vanilla flavors.
Sangria: The Festive Crowd-pleaser
When it comes to summer drinks, Sangria stands out as a fun and fruity option. This traditional Spanish beverage combines wine, fresh fruit, and a touch of sweetness to create a refreshing and festive concoction.
Sangria is incredibly versatile and can be made with either red or white wine, depending on your preference. It's perfect for entertaining guests at summer parties, picnics, or even a relaxing day at the beach.
To make your own Sangria, start with a bottle of Spanish red wine like Tempranillo or a white wine like Albariño. Simply add your favorite fruits and a splash of soda water for that fun fizzy texture to your drink.
Gamay: The Essence of Grapes
Gamay wines come from the Beaujolais region of France. This southern region crafts elegant wines that have become popular for their vibrant red colors and refreshing qualities. They are fresh, low in tannin, and simply enjoyable.
Winemakers of the southern region can assure you that their exceptional craftsmanship skillfully produces elegant products. No one can resist the delight and easy-drinking experience you get from Gamay wines. Each sip is sure to captivate your senses while you relax on a summer day.
The 2020 Château de Pizay Morgon Cuvée Les Sybarites Gamay is a great option to taste this masterpiece at a summer picnic or house dinner. You and your guests will discover how this variety perfectly captures the essence of French vineyards.
Discover the Joy of Summer Wines
In light of our enlightening exploration of summer wines, we encourage all wine enthusiasts and novices alike to embark on their own taste journey. No longer will you need to ponder which wines to serve at your summer get-togethers, we've done the legwork for you. Whether you're captivated by the allure of Rosé, intrigued by the versatility of Chardonnay, enamored by the boldness of Malbec, or enticed by the essence of Gamay, our handpicked selection is guaranteed to elevate your summer experience.
Simply shop online at Zipps Liquor to easily access these remarkable wines and more. With our vast collection of international and local brands, we ensure great value and variety for all Texans. If you prefer a more tangible shopping experience, visit your nearby liquor store in Texas. Our shelves are teeming with an array of beer, wine, spirits, and mixers that are sure to cater to your unique preferences. So, let's toast to a scorching Texas summer filled with refreshing drinks, unforgettable memories, and the joy of great company. Cheers!