Alcohol is a staple of many celebrations. For example, sporting events are incomplete without a case of beer and housewarming parties are ideal when you have a bottle of wine to spare. No matter the event, if you need alcohol quick, you need to do a quick search for a "drive-thru liquor store near me." If you're interested in purchasing quickly so you can get back home, then drive-thru liquor stores are the ideal choice.
When you're looking for a drive-thru liquor store near me, it's important to keep in mind the hours of operation. Zipps Liquor Stores are open Monday to Friday from 10 am to 9 pm.
Once you find a store that meets your needs, you can pull up to the drive-thru lane or park in the designated spot. Most drive-thru liquor stores have a sign or banner that indicates where you should go. After you park, an employee will come to your car and ask for your ID. Once they confirm that you are of legal drinking age, they will take your order.
Be sure to have cash or a credit card ready because most drive-thru liquor stores do not accept checks. After you pay, the employee will retrieve your alcohol from inside the store and bring it out to you. They will place it in your trunk or back seat so you can be on your way.
What Is a Drive-Thru Liquor Store?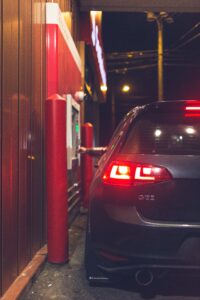 Everyone knows what a drive-thru is. While you may associate drive-thrus with fast food, Texas allows liquor stores to come equipped with a drive-thru too. Drive-thru liquor stores function like any other drive-thru, except the main difference is that you pull up to purchase alcohol. Many people use drive-thrus when they are strapped for time.
Why Should You Use Drive-Thru Liquor Stores?
Everyone appreciates convenience in their life. If you find yourself in the fast-food line regularly, why do you end up there? If you've ever driven up to a pharmacy and picked up your medication without going inside, why do you do it? Most people choose to go through drive-thrus when they don't have time to go into the store. Even if you have the time, you may not always want to spend your time browsing the shelves. If you know exactly what you need and have better things to do, then it makes sense to drive up and grab your alcohol and go. You don't have to go into the store, browse the aisles, stand in line, or worry about becoming distracted by other products. In a drive-thru, you are more likely to purchase what you came for, rather than making impulse purchases.
Our Drive-Thru Liquor Stores in Texas
Drive-Thru liquor store in Liberty City, Texas – 6144 Old Highway 135N, Suite 100.
Zipps Liquor Store is a great place to buy drinks in Liberty City, Texas. We have a wide selection of liquors, including many hard-to-find brands, and our knowledgeable staff can help you find the perfect drink for your occasion. Whether you're looking for a special bottle of wine for a dinner party or just need a six-pack of beer for the game, we have what you're looking for.
Drive-Thru liquor store in Gladewater, Texas – 1700 North Main Street.
We are a favorite retailer of drinks in Gladewater, Texas. We offer an impressive selection of liquors, including top brands and hard-to-find varieties. Our friendly staff is always happy to help you find the perfect drink for any occasion. Whether you're looking for a new liquor to add to your collection or you need a bottle for a special celebration, this is the right liquor store for you.
Drive-Thru liquor store in Nacogdoches, Texas – 9844 U.S. 59 Highway.
Zipps is a favorite local liquor store in Nacogdoches, Texas. We have a wide selection of liquors, from the run-of-the-mill brands to more unique liquors that you might not find elsewhere. We are stocked from the window to the wall. So if you're looking for a place to buy drinks in Nacogdoches, Texas, Zipps Liquor Store is definitely the place to go.
Drive-Thru liquor store in Conroe, Texas – 2750 Fm 1488 Road, Suite B.
Zipps Liquor Store is the best liquor store in Conroe for drinks and liquors. Prices are always competitive, and the selection is unbeatable. The liquor store located on 2750 Fm 1488 Road also has a drive-thru option so you can get your drinks without even having to leave your car. So come on down and check us out today!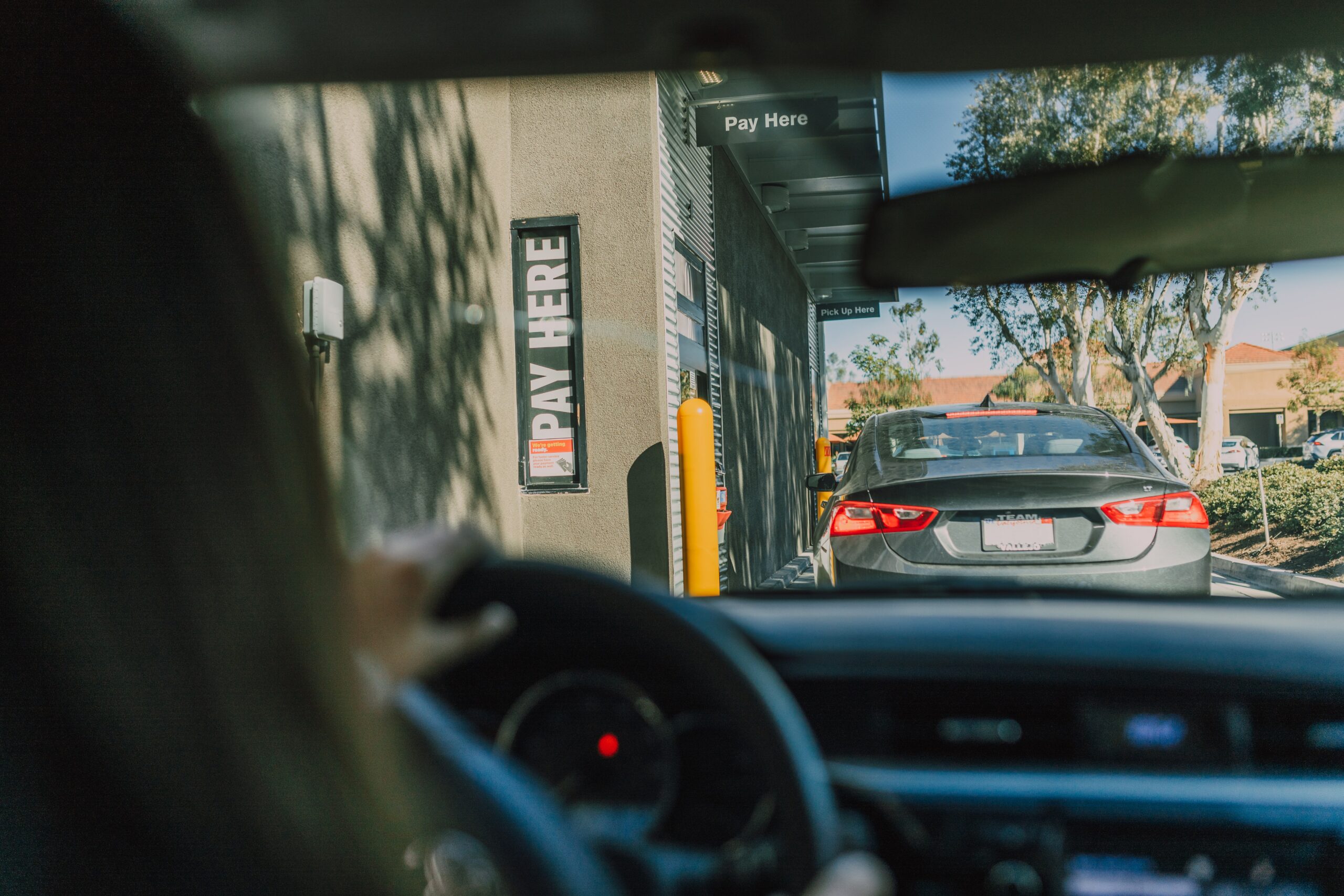 5 Moments You May Need to Find a "Drive-Thru Liquor Store Near Me"
While there are various situations where you need to make a liquor run, when could you take advantage of a drive-thru liquor store? Here are five situations where you may find it to be convenient.
Surprise Guests
When you prepare for guests, it is easier to make sure you have all of the supplies that you need. What happens when friends and family show up out of the blue to hang out? Not having drinks to offer is normal when you weren't expecting them to come over, to begin with. There are you, with guests on your couch, and little to offer. You don't want to leave your guests alone for too long, so the best option is to go to a drive-thru liquor store near your house, all you have to do is step away for a short time, and make a quick drive to the store and drive-thru. You only have to get in and out of your car once before returning to your guests.
Holiday Parties
No one wants their holiday parties to end early. When you have family and friends gathered in your home, it is normal for the party to be ongoing throughout the day and into the evening. Even with the most preparation, you can't always determine how much alcohol you need. If the party becomes dry halfway through, you can't afford to go on a long shopping excursion. It's easy for a designated driver to quickly search for "liquor stores near me" and pick up more drinks for the party.
Quick Pickup
Having drinks after work or throwing a get-together over the weekend can be a good way to escape the hustle and bustle of everyday life. Unfortunately, when you have a long workday, familial obligations, and other errands to run throughout the week, it can feel like you don't have time to prepare for any sort of get-together or celebration. How can you spend time searching the shelves of a liquor store? On your way home from work, you want something quick and easy. A drive-thru liquor store provides ample opportunity to pick up a drink on the way home without having to park the car and walk into a brick-and-mortar store. Just pull up to the window with your order and let the store do the rest.
Childcare Obligations
According to the Texas Alcoholic Beverage Commission, children can enter a liquor store when accompanied by a parent or guardian. The child does not purchase or consume any alcoholic beverages. Most parents don't want to have to bring their kids into a liquor store, however. If you're ferrying your kids around but want to pick up a drink for later, a drive-thru allows you to do so without the inconvenience of unloading your kids and bringing them into the store.
When you have kids, time is always limited. Between school, extra-curricular activities and playdates, etc., a quick stop at the grocery store might feel like a chore. Going to the liquor store can feel even more out of the way, not to mention boring for kids. Drive-thrus are quick and easy, and you won't have to worry about your kids trying to wander the store.
Ongoing Celebrations
Before any celebration, it helps to use a drink calculator to try to prepare the right amount of drinks for all of your guests. However, if the celebration goes longer than planned or if you have a weekend event, you're probably going to need more drinks. For instance, a camping trip or the 4th of July weekend may require you to take several trips to refill the liquor cabinet. Don't spend so much time away from the party. Use a drive-thru to give yourself more time to party and a more convenient way to keep the drinks flowing.
Find a Zipps Liquor Store to meet all your Needs
When you Google "liquor store near me", you are bound to find a Zipps Liquor in Texas. Relying on us guarantees that you can keep the drinks flowing throughout any celebration or event that may require high-quality, affordable alcohol.
Zipps Liquor Store is your one-stop-shop for all things liquor-related. We offer a wide variety of products, including wine, beer, spirits, and mixers, so you can find everything you need in one convenient location. We also have a drive-thru window for your convenience, so you don't even have to leave your car to stock up on your supplies.
If you are planning a party or event, we can help you with all of your alcohol needs. We offer a variety of packages that can be tailored to your specific event, so you can get exactly what you need without overspending. We also offer drinks delivery, so you don't have to worry about lugging all of those bottles yourself.
When it comes to liquor stores, Zipps Liquor is the obvious choice. We offer unbeatable prices, exceptional customer service, and a wide selection of products, so you can find everything you need to make your next event a success.
Check out the nearest liquor store in Texas depending on your location. To find out more about what we offer, contact us today.