Whether stocking drinks for your commercial or home bar, choosing the best and most luxurious-tasting beverages is a fun and fulfilling experience. There is such a wide variety in the market that you'll never run out of options.
However, high-end wines and certain premium drinks can cost a fortune. This is especially true when you are on a budget. You may think that the best beverages come at a hefty price, but that's not always the case.
Luckily, there are inexpensive drinks you can buy to stock for your bar. These drinks won't have to bury a hole in your pocket or exceed your budget. You can be your own bartender with the best cheap finds discussed below. 
Whiskey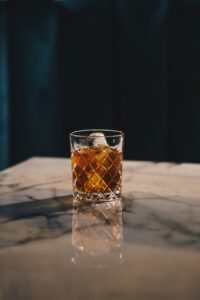 Describing whiskey can be tricky since its varieties are almost countless. One thing's for sure — it is traditionally made from grain. Whiskey's rich flavor can be attributed to three factors: fermentation and distillation, grain, and casks used.
Among the many kinds of spirits, whiskey has the vastest flavor range. Rye, corn, and malted barley can also be used to make this exquisite drink. To describe how whiskey tastes, it combines a malty, smokey, and salty flavor with stunning complexity.
The richness of whiskey is incomparable, which is why it's one of the most popular drinks out there. The sensory experience behind this drink is also unfathomable to the point of awe.
What's fantastic about whiskey is that, although you can easily find bottles over $100* or $200*, you can also find reasonably priced whiskeys to fit your budget.
For around $15-$20*, you can purchase a 750ml bottle of Jim Beam Bourbon, while a 750ml bottle of Jameson Irish Whiskey will only set you back around $30-$35*.
Rum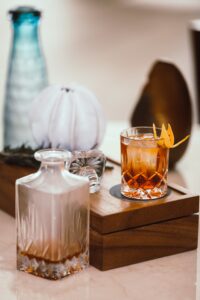 One of the most popular cheap drinks among household and commercial bars, rum continues to tug at the heartstrings of alcohol enthusiasts from all around the globe. Rum is best paired with various ingredients to create fiery, fruity, and luscious cocktails.
Since there is a wide variety of rum worldwide, attributing it to a single taste can be challenging, but it's usually sweet. It can also be described as grassy, earthy, or funky. Try a taste for yourself!
Like the beloved whiskey, rum also has several benefits for the body. For instance, rum is best for sipping during winter as it can keep your body warm. It may also fight coughs and colds with its reported antimicrobial properties. These health benefits aside, rum is a great drink to have on your shelf!
Were you looking for quality but inexpensive rum? We suggest a 750ml bottle of Captain Morgan Original Spiced Rum for around $20-$25*.
Vodka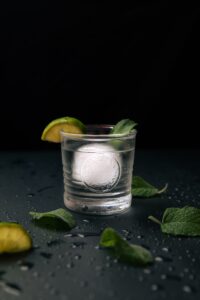 Vodka is a go-to drink for anyone with an immense love for cocktails. Stocking the best and cheapest selections from liquor distributors in Texas will ensure that you never run out of drink options during gatherings and reunions.
It's also one of the cheapest drinks in grocery stores and supermarkets. Its transparent and clean flavor always entices people.
A 750ml bottle of Absolut Vodka will cost you around $25-$30*, while a bottle of SKYY Vodka is even less pricey at about $15*.
If you have guests, drink it neat or mix it with colorful juices to make a vodka cocktail. Vodka martinis, screwdrivers, and bloody Marys are well-known cocktail drinks you can easily make at home with vodka.
Beer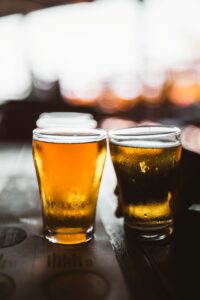 Nothing beats a cold mug of beer after a stressful week or difficult day. Having a "cold one" alone or with friends is always fun — in moderation, of course.
Beer is a versatile drink you can store in your fridge or keep at room temperature in your racks. And, of course, when it comes to price, nothing can beat beer.
If you enjoy light beer, you can buy 12 bottles of Corona for around $20-$25*, while a pack of 12 Bud Lights will cost you approximately $15*.

But there are so many types of beers that it is difficult to name them all. Visit one of Zipps' locations around Texas and browse our selection of lagers, IPAs, pale ales, stouts, and Belgian beers.
Wine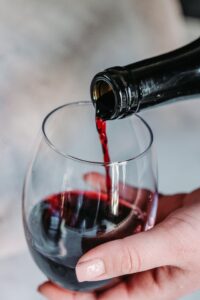 One of the most beloved drinks everywhere is wine. Aside from the science-backed fact that it is replete with antioxidants, wine is also a good option for any occasion.
Pair a bottle of red with the steak you'll be serving for dinner, choose white if it is a pasta you're having, or pick rose to sip at your party by the pool.
Like many other drinks, you can easily find vintage wine bottles for hundreds of dollars. However, many wineries make inexpensive wine that will still delight your taste buds.
For a surprising red, try a 14 Hands' Cabernet Sauvignon bottle for around $15-$20* or Meiomi's Pinot Noir for approximately $25*. If you prefer whites, Josh Cellars' Chardonnay is always a good and inexpensive option for $15-$20*.
https://www.zippsliquor.com/ out our Wholesale offer
Stock Your Bar With Zipps
Zipps is one of the most trusted and reliable local chains of liquor distributors in Texas. We offer all the best brands and the most affordable prices.
You can find plenty of affordable drink options with our large selection. We stock the best liquors imaginable at low prices.
Grab the chance now by visiting your local branch. Feel free to contact us with any questions you may have about our products!
* All prices listed are approximate and subject to change. Please visit your nearest Zipps liquor store to get the most current prices.