Hello party enthusiasts! As the masters of merriment, we're excited to shake and stir your imagination with some of the most tantalizing cocktail theme party ideas. 🎉 Whether you're planning a swanky soirée or a laid-back gathering, we've got the cocktail party themes that will make your guests' spirits soar (literally!). From dinner party cocktails to pool party cocktails, we're dishing out all the tips and tricks you need to host a bash that'll be the talk of the town. So, grab your shakers and let's dive into the cocktail-infused world of party planning! 🍸
Before we dive into the depths of party brilliance, let's talk libations. 🍾 Texans, we know how much you adore your spirits, and the secret to fabulous cocktail-themed bash lies in the selection of beverages. Swing by Zipps Liquor, a well-stocked liquor store chain in Texas. From a world-class assortment of wines to top-shelf spirits and craft beers, we have it all! 
1 – Vintage Hollywood Glam 🎬
Bring out the Classics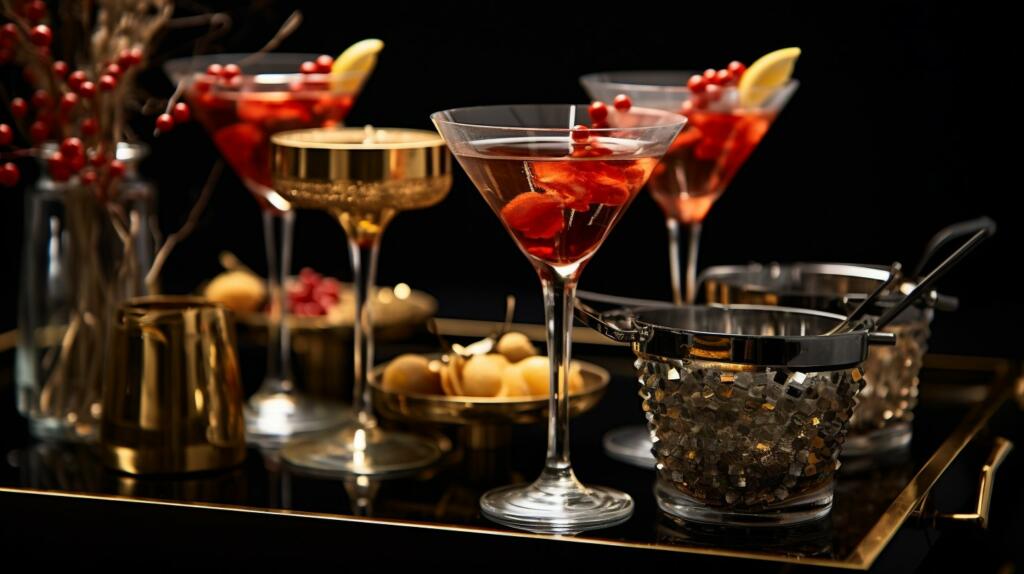 Nothing screams elegance like the glitz and glamour of Old Hollywood. Channel your inner Audrey Hepburn or Cary Grant and roll out the red carpet. Set the stage with black, gold, and red decorations to add that opulent touch. For the dinner party cocktails, we suggest classic cocktails like the Martini or Old Fashioned. These timeless drinks will transport your guests back to the golden age of cinema.
Casablanca Corner
Turn a part of your venue into Rick's Café from the iconic movie Casablanca. Serve up some French 75s and play "As Time Goes By" to create that romantic atmosphere. Include classic movie posters and vintage items to set the scene.
Marilyn's Martini Bar
Create a bar area inspired by the glamorous Marilyn Monroe. Offer a range of martinis and encourage guests to dress in iconic Marilyn outfits. Use a backdrop with her famous quotes and pictures for a perfect photo-op.
2 – Tiki Takeover 🗿
Embrace the Island Life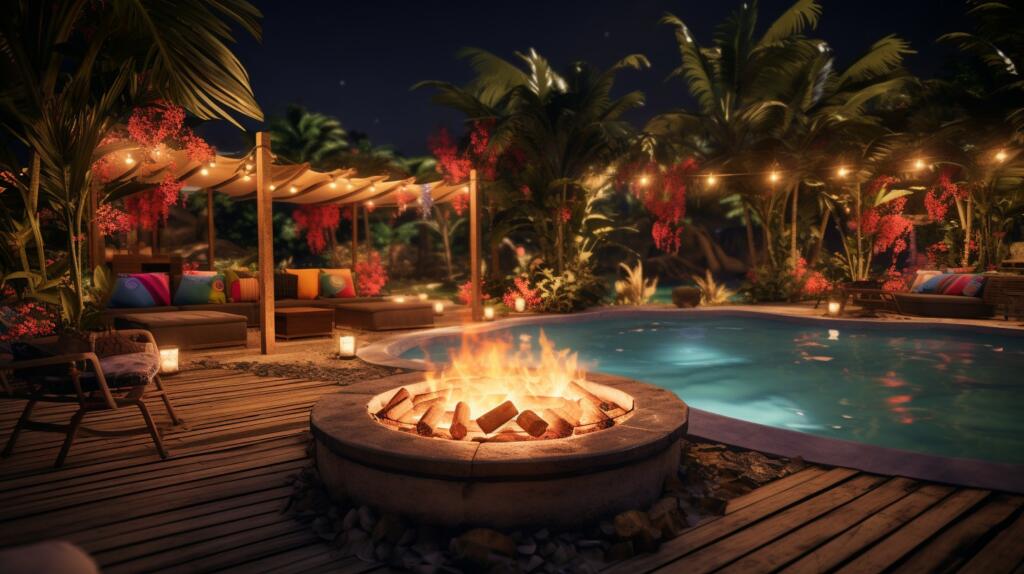 If your guests are in need of a tropical getaway, bring the islands to them with a Tiki-themed cocktail party! With Hawaiian shirts, leis, and Tiki torches, your backyard will be transformed into an exotic paradise. 🌴 Pool party cocktails are a must here. The Mai Tai and the Zombie are excellent choices for channeling those island vibes.
Homemade Tiki Bar
Build or buy a Tiki bar for your backyard. Stock it with the best party alcohol and good party liquor like rum and tequila. Add a variety of tropical mixers and fruit garnishes, and let your guests play bartender.
Tiki Totem Poles and Torches
Craft your Tiki totem poles out of cardboard and set up Tiki torches around the pool. These elements will add authenticity to your tropical paradise.
3 – Roaring Twenties 🎷
Step into the Roaring Twenties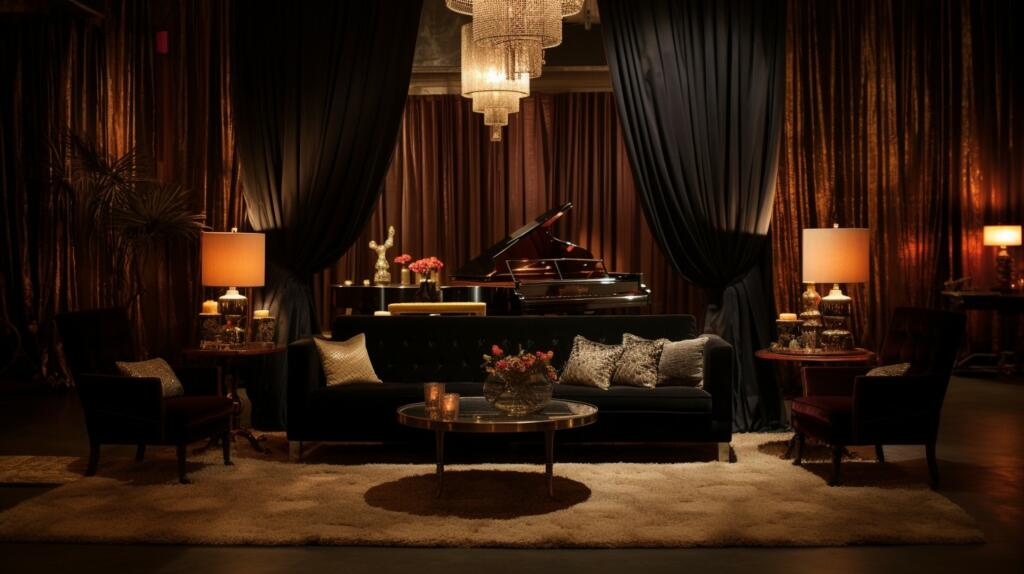 The 1920s were all about jazz, flappers, and clandestine gatherings. Transform your space into a secret speakeasy complete with dim lighting, jazz music, and prohibition-era cocktails. Think sidecars, bee's knees, and gin fizzes. Guests should be encouraged to dress the part in fringed dresses and pinstriped suits.
Secret Password Entry
To enhance the speakeasy experience, require guests to use a secret password for entry. Send the password in the invitation or have them figure it out through clues. 😎
Dance Floor and Jazz Band
Hire a local jazz band or create a playlist of 1920s tunes. Clear out space for a dance floor, and let your guests Charleston and Lindy Hop the night away!
4 – Fiesta Like There's No Mañana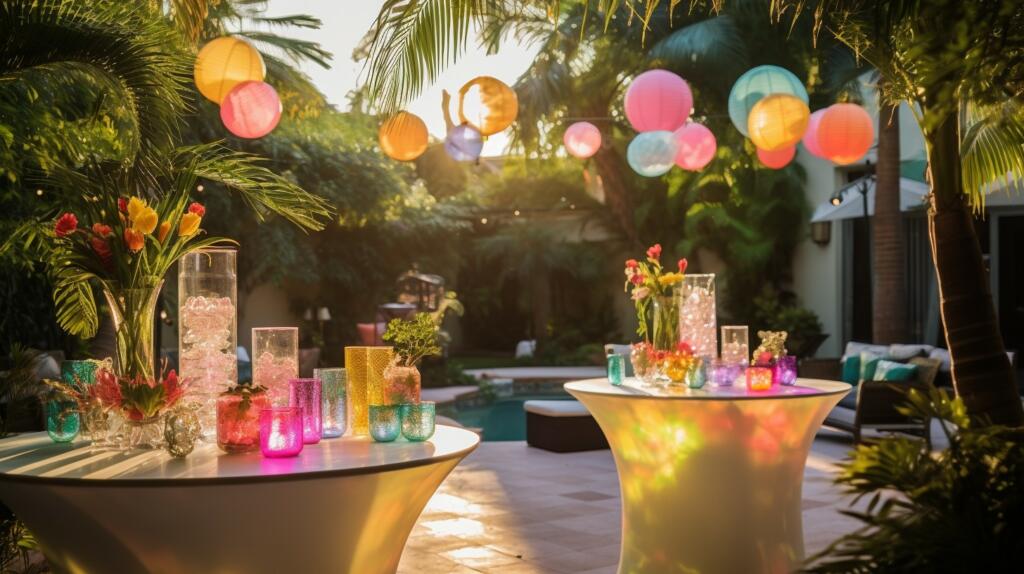 Hola, Amigos! Bring the vibrant spirit of a Mexican fiesta to your cocktail theme party. Think bright colors, sombreros, and mouthwatering food like tacos and nachos. Margaritas, tequila sunrises, and micheladas are the perfect house party drinks for this theme.
Fiesta Decor: DIY Piñata
Make or buy a piñata, and fill it with small bottles of good party liquor, candies, and trinkets. A piñata adds that touch of authenticity and fun to your Mexican Fiesta.
Taco & Tequila Bar
Set up a taco station and a tequila bar with different types of tequilas. Encourage guests to create their own tequila-based cocktails, or serve them pre-made margaritas. 🍹
5 – Murder Mystery Mixer 🔍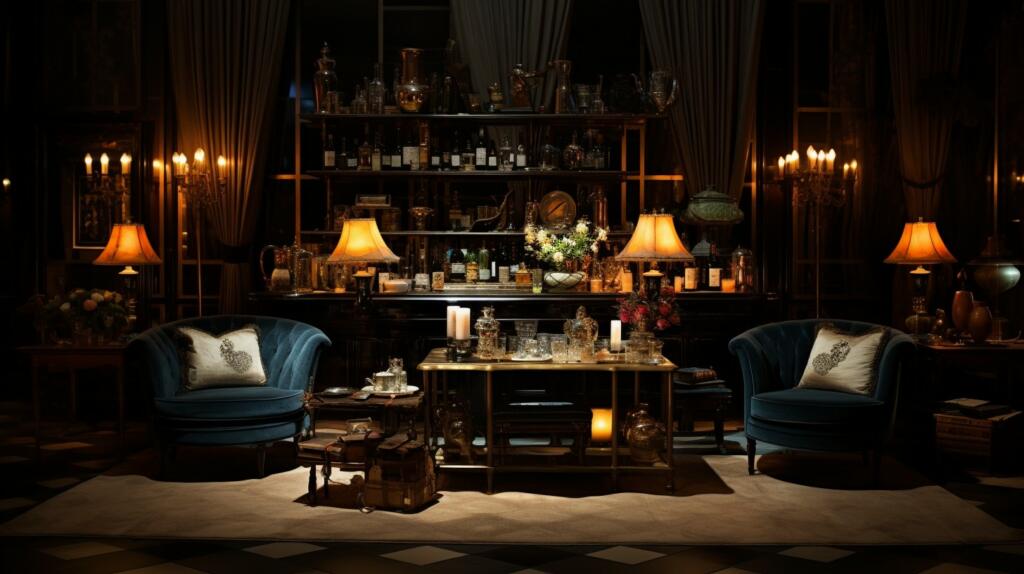 Host an exhilarating evening where cocktails meet crime-solving! This theme combines the elegance of a cocktail party with the intrigue of a murder mystery. Your guests will be sipping on drinks while piecing together clues to solve a captivating whodunit.
Mystery Cocktail
Create a signature 'mystery' cocktail for the night. Use exotic ingredients and let guests guess what's in it. Award the one with the closest guess!
Clue-Themed Decor
Arrange your venue with props and decorations that set a mysterious mood. Include magnifying glasses, old books, and candlesticks. Encourage guests to come dressed as detectives or characters from classic mystery novels.
6 – Nautical Night 🚢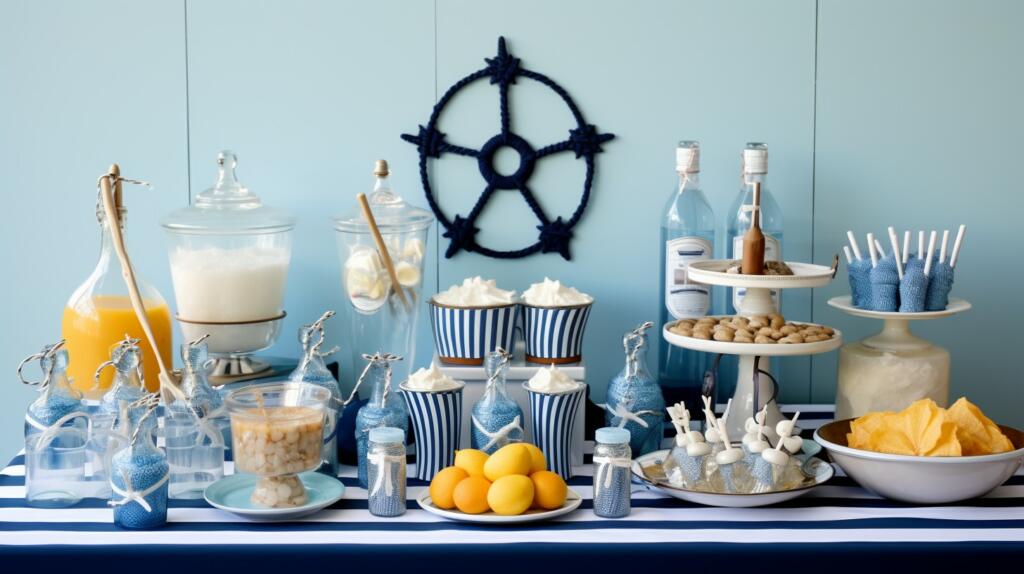 Anchors aweigh! Invite your guests to set sail on a nautical adventure. A nautical-themed cocktail party is perfect for a summer evening. Incorporate shades of blue, anchors, and marine life into your décor. For house party drinks, go with refreshing cocktails like Sea Breeze or Dark 'n' Stormy.
Build-A-Boat Bar
Use a small rowboat or inflatable boat as your bar. Fill it with ice and stock it with the best party alcohol, beers, wines, and mixers. Add nautical-themed cocktail napkins and straws to add to the maritime vibe.
Seafood Galore
Serve up seafood platters and shrimp cocktails, and incorporate seaweed snacks and other oceanic delights to keep the theme flowing.
Raising the Bar for Cocktail Theme Parties 🎉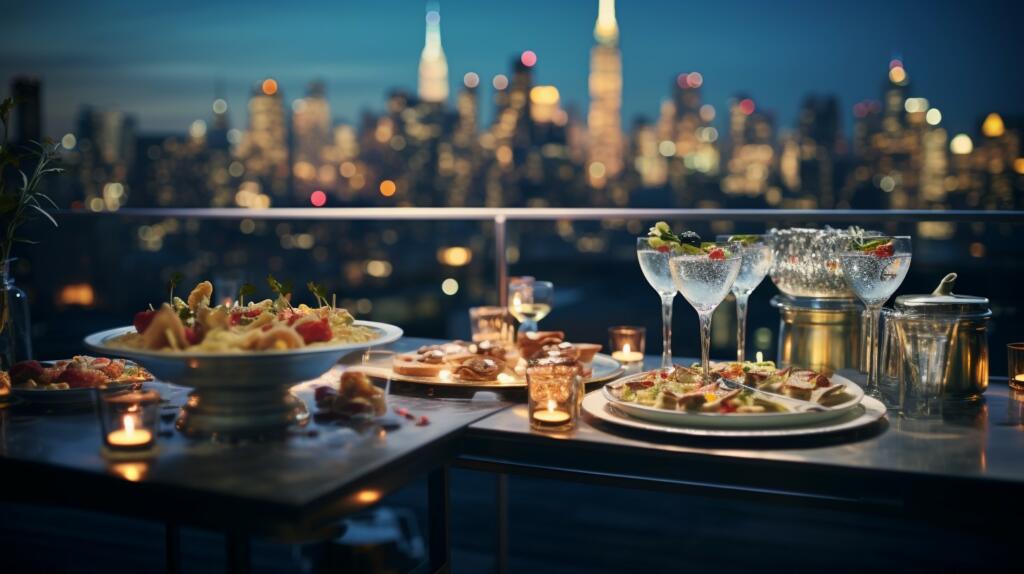 There you have it, folks! These cocktail theme party ideas are your tickets to hosting an unforgettable event. Whether you choose to dive into the tropical paradise of a Tiki Takeover or solve mysteries with a cocktail in hand, your guests are sure to be blown away by your creativity and hosting prowess.
But wait! What's a cocktail party without the perfect selection of spirits and mixers? This is where our friends at Zipps Liquor come into play. With its massive liquor stores full of beers, wines, spirits, and mixers, Zipps Liquor is a treasure trove for party hosts. We offer international and local brands to Texans at incredible prices. Shop online and choose between pickup and delivery, or visit your nearby liquor store to buy all your favorite beverages. 🍾
Let Zipps Liquor be the wind beneath your party's wings! Set sail towards a night of unforgettable memories, and don't forget to raise your glasses to good times and great company! 🥂 Cheers!