International Coffee Day is just around the corner. Is there a better way for a coffee lover to celebrate the occasion than having intermezzo coffee and cocktails in hand? Probably not.}
Getting the right coffee cocktail mix can be challenging as its luscious taste can easily get lost in the alcohol. However, once you get it right, you can treat your taste buds to a new sensation; the right combination of bittersweet beans with your preferred liqueur will get you hooked.
Read on for the low-down on International Coffee Day, some top-notch drink recipes for the occasion, and the best places to stock up so you can celebrate International Coffee Day the right way.
What Is International Coffee Day?
Every year, coffee lovers from all over the globe celebrate International Coffee Day on October 1. The occasion has two goals: to enjoy the world's favorite drink and to spread the word about the plight of the farmers in the industry.

The International Coffee Organization (ICO) declared the official date in 2015 to address the previous calls for such an event. So, how can you celebrate this wonderful day with the rest of the world? Below are some ways to acknowledge your love for coffee.

Learn:

Coffee has been around since ancient times, making it a crucial part of our culture and economy. Watch documentaries and read up on coffee to discover its importance.

Help:

Unfortunately, some coffee farmers experience constant migration, dangerous work, and low wages. Organizations like The Coffee Trust aim to correct these unjust situations. You can donate or join their events to elevate the farmers' quality of life.

Discover:

There are other ways to enjoy coffee apart from your usual cup in the morning. Unleash your creativity and find new ways to toast America's favorite caffeinated beverage, like adding it to cocktails.
The Best Coffee Cocktails
Ready to create a Mexican coffee cocktail for your fellow coffee lovers? We've listed some of the best recipes below.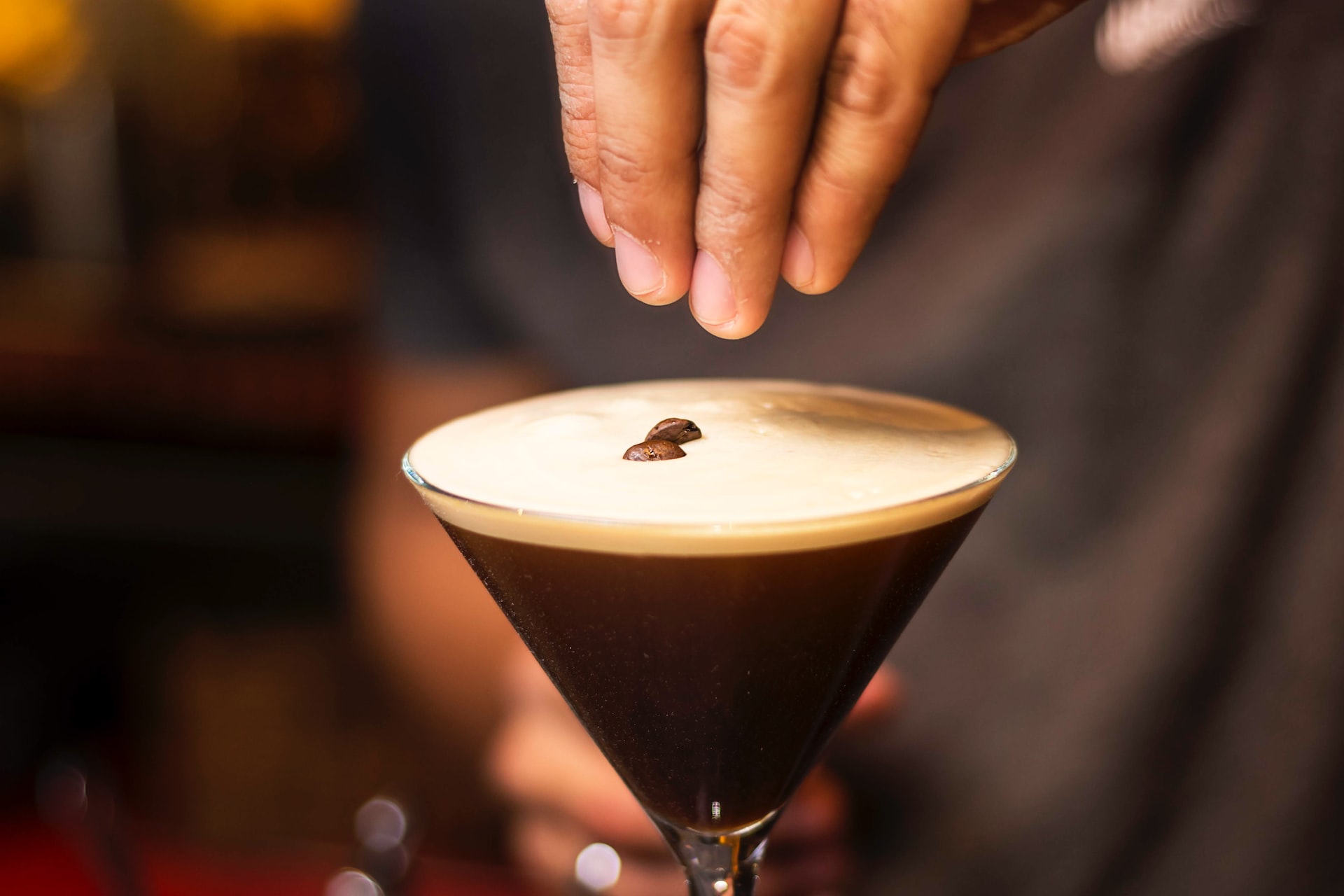 Coffee & Whisky Cocktail
We know how tempting it can be to add a shot of whisky to your coffee, but that might not taste as great as you think. Why not create a proper coffee whisky cocktail instead? Here's how you can make an Original Irish Coffee:
Gather 4 ounces of hot coffee, 1½ ounce of Jameson Irish Whisky, 2 teaspoons of brown sugar, and 1 ounce of lightly whipped heavy cream.

Start with the sugar in a heatproof glass.

Add the coffee and whisky, stirring until the sugar is fully dissolved.

Float the cream on top; don't stir it in.

Sip the coffee + whisky combination through the floated cream; enjoy!
Rum & Coffee Cocktail
Coffee and rum have distinct notes and bodies. For this reason, making a rum coffee cocktail will give you an aromatic drink with a spicy kick. You can't go wrong with the Patriota recipe below:
Prepare 1 ounce of strong coffee, 1½ ounces of Bacardi Superior White Rum, 1½ teaspoons of castor sugar, ⅓ ounce of Fernet Branca Menta Italian Mint Liqueur, ⅓ ounce of chocolate cream liqueur, and a mint sprig.

Whip the sugar with a teaspoon of coffee until you form a paste.

Add the remaining coffee and stir until the sugar is fully dissolved.

Pour the sweetened coffee into a cocktail shaker along with the rum, liqueurs, and some ice cubes. Shake them together thoroughly.

Strain the drink into your glass and garnish with a mint sprig. Serve and enjoy!
Coffee & Tequila Cocktail
Coffee tequila cocktail, anyone? Tequila creates sweet, earthy beverages, like this Cafe Mañana recipe. This is how you can make your own:
Gather 4 ounces of freshly brewed coffee, ⅔ ounce of Patrón XO Cafe, ⅓ ounce of

Citrónge Orange Liqueur

, a cinnamon stick, and some orange zest.

Blend the coffee, tequila, and orange liqueur in a cocktail shaker with some ice until chilled.

Strain the concoction into a double old-fashioned glass.

Garnish the drink with a cinnamon stick and orange zest. Drink up!
Coffee & Vodka Cocktail
A coffee vodka cocktail like the Espresso Martini will jolt you awake in any social gathering, making it the perfect pick-me-up drink after dinner. Here's how you can make your own in just a few minutes:
Gather 1 ounce of freshly brewed espresso, 2 ounces of Tito's Handmade Vodka, ½ ounce of Kahlúa Coffee Liqueur, ½ ounce of simple syrup, and a few coffee beans.

Add the coffee, vodka, coffee liqueur, and simple syrup into a shaker with ice. Shake the ingredients together until they're well-chilled.

Strain the drink into a chilled glass and garnish with — you guessed it — more coffee! Top the drink with two or three coffee beans.
Coffee & Bourbon Cocktail
A bourbon coffee cocktail can keep you warm even on the coldest days of the year without skimping on taste and aroma. After all, bourbon is famous for its distinct flavor profile. Try this simple Kentucky Coffee recipe to experience its magic:
Prepare 6 ounces of hot coffee, 1 ounce of

Maker's Mark Bourbon Whisky

, and ½ ounce of

Brandymel Honey Liqueur

.

Mix the whisky and liqueur in a warm coffee mug.

Fill the glass with your usual hot coffee.

(Optional) Top it off with whipped cream for added sweetness.
Stock Your Bar at Zipps Liquor
Ready to celebrate International Coffee Day with a bang? It's time to elevate your bar skills with these delicious and easy-to-make caffeinated cocktails.

At Zipps Liquor, we have an extensive range of spirits and liquors to celebrate any occasion. The best part? Our prices are 10 – 30% lower than big-box retailers. Whether you're looking for a few bottles for a simple get-together or wholesale liquor quantities for your bar or big events, we can help you with all your liquor needs.
Visit your nearest liquor store in Texas to enjoy our affordable prices and quick service.
Cheers!