Summertime is just around the corner once again! If you're looking for a fun way to beat the heat, we've got a list of easy summer cocktails with vodka just for you.
We know that strong liquor has a bad reputation for being boring, but it's not. In fact, it's actually quite versatile! You just have to learn how to use it to bring out your preferred flavors.
So, are you ready to get your mind blown with the most refreshing summer drinks? Read on for our take on classic vodka cocktails and shop your ingredients at Zipps Liquor.
Is Vodka an Ideal Cocktail Ingredient?
By definition, vodka is colorless, odorless, and tasteless, making some people think of it as unexciting. However, these properties are exactly what make it the perfect bar staple!
Firstly, its neutral flavor makes it a versatile base that can effortlessly blend with various mixers without overpowering them. This allows bartenders and enthusiasts to experiment with a wide range of flavors and create countless cocktail combinations.
Secondly, vodka's clarity and purity contribute to maintaining the aesthetics of cocktails, which is especially helpful when one wants to showcase vibrant colors or layer different ingredients. This characteristic is perfect for creating visually appealing drinks.
Moreover, the different types of vodka, such as those infused with herbs, fruits, or spices, can add unique notes and depth to cocktails. This variety can also help in catering to diverse taste preferences.
Additionally, vodka's popularity ensures that it is readily available in most places, making it an accessible option for those who want to try their hand at making cocktails.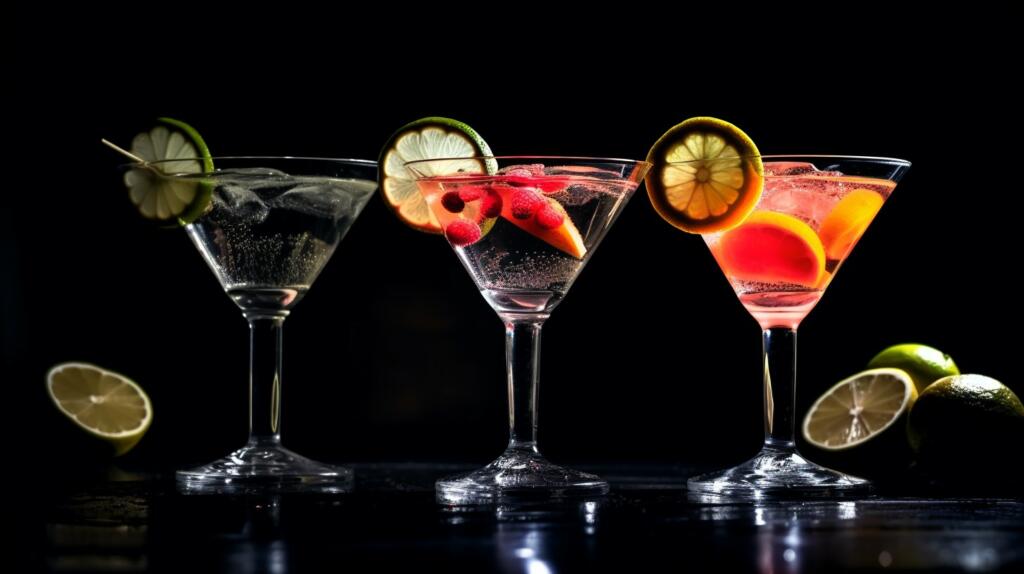 Fun Vodka Cocktails for Summer
Next time you purchase vodka, remember you can use it for mixing drinks. We've listed the top vodka summer cocktails below to help you find a favorite. Cheers!
Lemon Drop
In the 1970s, bar owner Norman Jay Hobday created the Lemon Drop cocktail, a fruity vodka-based drink. He got his inspiration from the similarly named sweet-and-sour candies. Today, you can find many recipe variations online, some even replacing lemons with limes.
Some mistake the Lemon Drop with the Martini, but it's closer to the Crusta, a New Orleans staple that features a distinct sugared rim. Whether you drink it in a cocktail or shot glass, don't skip this step! It's crucial in balancing out the sour lemon flavor.
Ingredients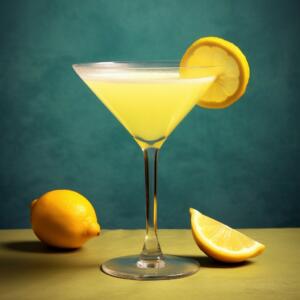 2 ounces vodka
½ ounce triple sec
1 ounce of freshly squeezed lemon juice
½ ounce orange liqueur
½ ounce simple syrup
Garnish: sugar with lemon zest
Steps
Wipe your glass rim with the spent lemons and coat it with sugar. Set it aside to dry.
Combine the vodka, triple sec, lemon juice, orange liqueur, and simple syrup in a shaker with ice and mix until well-chilled.
Strain into your coated glass.
Sea Breeze
Sea Breeze has been around since the 1920s, but it reached mainstream status during the Prohibition era. During this time, gin was a popular ingredient choice, but that changed after World War II. Today, most people prefer enjoying this drink with vodka.
If you're looking for easy summer cocktails with vodka, this recipe is ideal for you. You can create this sweet-and-tangy three-ingredient concoction in no time, making it perfect for any gathering. Just make sure to chill some glasses before serving.
Ingredients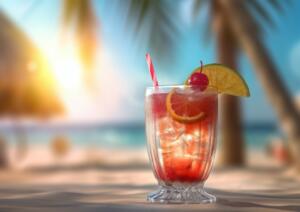 1 ½ ounces vodka
2 1.2 ounces cranberry juice
1 ounce freshly squeezed pink grapefruit juice
Garnish: lime wedge
Steps
Chill a clean, tall glass.
Shake the vodka, cranberry juice, and grapefruit juice with ice cubes.
Strain and pour and top with a lime wedge.
Cosmopolitan
We've heard several theories about the beginnings of the popular cocktail Cosmopolitan or Cosmo. However, the most famous one is that the Martini Queen of South Beach, Cheryl Cook, invented it in the 1980s.
Today, Cosmo has become a staple summer drink. After all, you can't taste the alcohol very much in this dangerously drinkable cocktail. Check out our fruit-forward recipe, which you can easily recreate for your family and friends.
Ingredients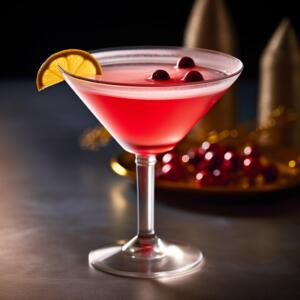 1 ½ ounces vodka
1 ½ ounces cranberry juice
½ ounce triple sec
½ ounce fresh lime juice
Garnish: Spent lime peel
Steps
Mix the vodka, cranberry juice, triple sec, and fresh lime juice in a cocktail shaker.
Add some ice and shake until chilled.
Strain into a chilled glass and garnish with a twisted lime peel.
Vodka Mojito
This list of easy summer cocktails would not be complete without a Vodka Mojito! Like the other drinks on this blog, the mojito's origin story has several versions. However, our favorite is the one where it stems from Havana, Cuba, from a restaurant bar called La Bodeguita del Medio. After all, mojito may come from the word "mojo," which means talisman or magic charm.
Today, the mojito is one of the most popular drinks in the world, with countless flavor variations. Our recipe focuses on the distinct profile of an equally well-loved herb — mint. Try our refreshing mix to make Texas summers more bearable.
Ingredients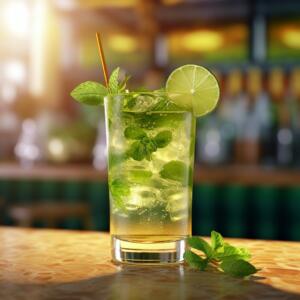 1 ½ ounce vodka
3 ounces of club soda
1 ounce freshly squeezed lime juice
½ ounce rich simple syrup
6 torn mint leaves
Garnish: Whole mint leaves
Steps
In a tall glass, juice half a lime and add the torn mint leaves. Stir gently to bring out the herb's flavor.
Add the vodka and fill your glass halfway with crushed ice. Churn until you create a frosty mix.
Afterward, add more crushed ice until the drink almost fills your glass. Top with club soda.
Garnish with a sprig of fresh mint.
Magic Mushroom
Looking for something more adventurous than classic vodka cocktails? We got you! Let's face it: There's more to life than sweet cocktails. Some people prefer savory ones, like the Magic Mushroom. This concoction offers a unique mix of dill tincture, truffle olive oil, and fruity flavors. The result is a soft drink with a fantastic mouthfeel.
We spent a lot of time perfecting our recipe. We hope you enjoy it as much as we did making it!
Ingredients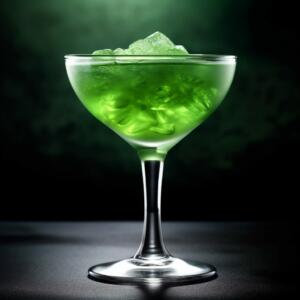 1 ½ ounces vodka
1-ounce lemon juice
5 drops of truffle oil
5 drops of dill tincture
2 drops black garlic tincture
Absinthe for spraying
Steps
Spray some absinthe onto your glass.
Mix the vodka, lemon juice, truffle oil, dill tincture, black garlic tincture, and some ice in a shaker.
Strain into the glass; no garnish needed.
Ready To Make Easy Summer Cocktails With Vodka?
We hope you enjoy reading about and recreating our five easy summer cocktails with vodka. They're great any time of the year, but they're best enjoyed in the warm Texas heat!
Note that our specialists created these simple recipes with easily available ingredients, but feel free to change any element or process to match your preferences. After all, there's no one-size-fits-all flavor profile for the perfect cocktail.
Whichever drink you're making — Lemon Drop, Sea Breeze, Cosmopolitan, Vodka Mojito, or Magic Mushroom — the secret to success is using high-quality ingredients.
To bring these enticing recipes to life, we urge you to shop online at Zipps Liquor for an impressive array of beer, wine, spirits, and mixers. With a vast selection of international and local brands offered at unbeatable prices, it's a haven for all our spirited needs. For those who fancy a more personal touch, don't hesitate to visit your nearby liquor store, where the shelves of Zipps Liquor are brimming with options. Whether we're sipping on a Lemon Drop by the pool or enjoying a Magic Mushroom under the stars, let's make the most of the warm Texas weather with cocktails that have our signature twist, supported by the best that Zipps Liquor has to offer. Cheers to summer!