Looking to get ahead of the gifting curve? Trying to find that perfect bottle of liquor or wine for your boss, in-law or significant other? Well we have a short list today for you of some of our personal favorite bottles to gift your special someone this holiday season!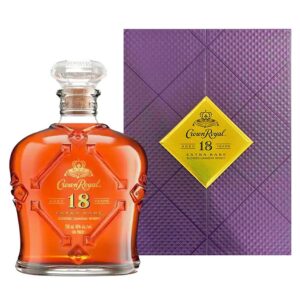 Crown Royal 18 Year Blended Whisky
Taste a new pinnacle of luxury: Crown Royal 18 Years is a rare blend of three of our most exceptional whiskies, handcrafted by Crown Royal's master blender, patiently aged to perfection for no less than 18 years. The result is layers of intensity that are both surprising and delightful. Enticing notes of vanilla and stone fruit greet you on the nose, followed by the velvety body of light oak tempered by caramel spice. Delicate notes of nougat linger in the full-bodied finish. Simply pour neat in a whisky tumbler with iced water on the side for a perfect serve.

Cakebread Cabernet Sauvignon
This classic Napa Valley Cabernet Sauvignon boasts alluring, complex aromas of dense dark cherry, boysenberry and blackcurrant fruit supplemented by enticing toasted oak and dark chocolate scents. Rich and lush on the palate with deeply concentrated cassis, blackberry and black fig flavors, the wine culminates in a remarkably long finish showcasing ripe fruit, dark chocolate and wood spice tones framed by finely grained tannins. Seductive now for its luscious fruit, this classic Napa Valley cabernet will evolve beautifully in bottle over the next 7-10 years making it the perfect gift to give that will keep on giving years down the road.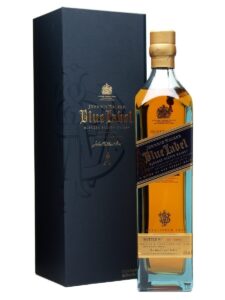 Johnnie Walker Blue Label Blended Scotch
Created from the rarest and most expensive whiskies in the world, individually numbered and produced in limited quantities. Johnnie Walker Blue has the authentic character and flavor of a traditional 19th century blend with traces of smoke, honey and spice on the silky finish. A true standout in the Johnnie Walker family of scotch whisky. A standout in the world of blended scotch due to its exceptionally high quality, Johnnie Walker Blue Label is sure to make any whiskey drinker smile!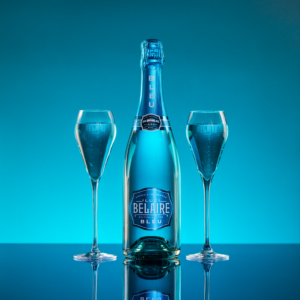 Luc Belaire Bleu Sparkling Wine
A rare offering from the Luc Belaire brand. Inspired by the French Riviera, Belaire Bleu has stunning aromas of fresh berries and tropical fruits balanced with an elegant roundness. Its spectacular sapphire color is inspired by the beautiful blue waters of the Côte d'Azur, and is ideal for dramatic cocktail making. Belaire Bleu is effortlessly drinkable, mixable, and extraordinary both in the glass and on the palate.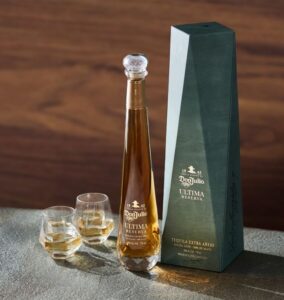 Don Julio Ultima Reserva Extra Añejo
An extremely exclusive offering from the famed Don Julio distillery. Don Julio Ultima Reserva is aged in bourbon barrels before finishing in seasoned Madeira wine casks. The spirit underwent the Solera aging method, which combines and matures tequilas of different ages and characteristics. The result is a tequila with a nose of toasted oak and caramel, the company reports, followed by hints of apricot and orange, and a finish with honeyed agave. Available in extremely limited quantities, this bottle makes a stand out gift for all tequila aficionados