Chambord liqueur is a premium liqueur produced at La Sistiere Château in the Loire Valley area of France. It has a lovely black raspberry flavor that enhances any beverage. Chambord makes a more exceptional drink because of the unusual tastes of black raspberries, black currants, Madagascar vanilla, and other ingredients.
Chambord liqueur is a premium liqueur that is a popular fruity staple in contemporary bars all around the globe; with a gorgeous purple and gold bottle that resembles something from an 18th-century film set.
Although Chambord liqueur seems expensive because of its appearance, you'll be surprised that the price tag is not that high. If you're a Texan who enjoys spirits and cocktails, read on to discover Chambord liqueur and its appeal.
Fast Facts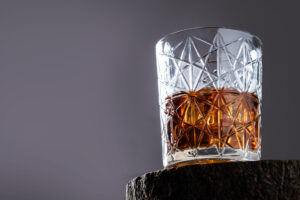 To get you started, here are some fast facts about the renowned French Chambord liqueur:
Ingredients:

Raspberries, blackberries, black currants, vanilla, citrus peel, honey, cognac, and other spirits

ABV:

16.5 %

Calories in a 1 1/2-ounce shot:

94

Origin:

Loire Valley, France

Taste:

Slightly sweet berries

Serve:

Straight, on the rocks, cocktails, shots
What Is Chambord Liquer?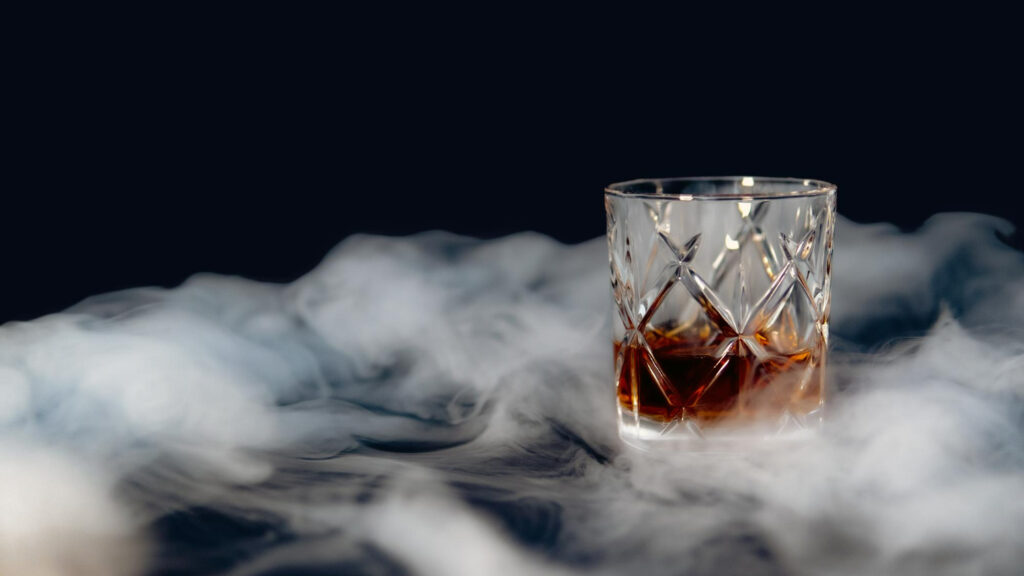 Chambord Liqueur is a premium French liqueur that is made from black raspberries, vanilla, honey, and other natural ingredients. It is named after the Château de Chambord, a magnificent Renaissance castle in the Loire Valley of France.
Chambord Liqueur is produced using a traditional recipe that dates back to the late 17th century, and it is known for its rich, complex flavor and deep purple color. The black raspberries used in Chambord are sourced from the hillsides of the Loire Valley and are carefully blended with the other ingredients to create a balanced and smooth liqueur.
Chambord Liqueur is often used in cocktails and mixed drinks, such as the popular French Martini, and is also delicious when served on its own as a digestif. Its unique flavor and elegant presentation make it a popular choice for special occasions and celebrations.
What Is Chambord Made Of?
Chambord was officially launched in the 1980s, however, its formula was inspired by a raspberry liqueur that dates back to the 1600s. It started when King Louis XIV received one of these raspberry liqueurs on one of his yearly visits to the area — the king loved it. Chambord is an extremely-premium black raspberry liqueur made from only natural components such as raspberries, blackberries, honey, cognac, citrus peel from Morocco, and herbs and spices
It takes 2 infusions of entire raspberries, blackberries, and black currants in French liqueurs to make Chambord. Each cycle lasts for a number of weeks, and the berries are juiced by pressing.
Blackberry, raspberry, Madagascar vanilla, and Moroccan citrus peel extracts are added to the berry-infused alcohol along with XO cognac, honey, and spices such as cinnamon, clove, and ginger to finish the process. Once it has been produced, the liqueur is bottled at 33 proof, or 16.5% alcohol by volume.
Chambord Tasting Notes
Chambord liqueur has an exceptionally sweet fragrance on the nose with fruit leather-like quality and solid smells of black currant and raspberry.
However, its flavor is more subdued; it is velvety smooth with a rich, sweet flavor of exploding black raspberries and currants. It is mildly sweet with a hint of black cherry lingering beneath berry-vanilla flavors. The aftertaste is slightly dry.
As you might anticipate from a drink containing blackberries and raspberries as flavors, Chambord has a reddish-amber color. It is a wonderful liqueur to enjoy on its own, but you may also mix it with other drinks. The liqueur pairs well with chocolate flavors.
A Famous Cocktail Recipe With Chambord
The Chambord French Martini is one of the best cocktail recipes that use Chambord. It's a simple recipe for a fruity, sweet cocktail that looks amazing in martini glasses. If you enjoy vodka-based drinks, whether you prefer your martinis shaken or stirred, you'll appreciate this Chambord-infused variation of the traditional cocktail. In contrast to typical martinis made with dry gin, the Chambord French Martini is an unbeatable vodka martini cocktail.
The French Martini is a delightful, fruity classic cocktail from the 1980s cocktail renaissance. It's a combination of vodka, pineapple juice, and Chambord that any martini enthusiast seeking a fresh flavor should try. To take it to the next level, add fresh raspberries.
Ingredients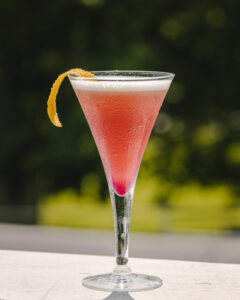 1.5 ounces of vodka (for example, Tito's Handmade Vodka)

0.5 ounce of Chambord

2 ounces of pineapple juice (i.e. Dole pineapple juice)

Ice

Lemon wedge for garnish

Fresh raspberries
Instructions
Chill a cocktail glass

Pour ice in a shaker with the Chambord, vodka, and pineapple juice

Shake well

Strain the mixture into a martini glass

Garnish with a lemon wedge or a raspberry on top

Enjoy your perfect French Martini
Although there are several raspberry liqueurs available, including cheaper versions, Chambord has long been regarded as the greatest for a perfect French Martini. For almost any occasion, the flavor combination of sour and sweet works well.
One of the nicest things about preparing a Chambord French Martini at home is that you can adjust the strength or sweetness to your preferences. Lastly, use premium vodka to avoid getting a bitter alcohol bite. Indeed, the Chambord French Martini is an excellent way to enjoy and experience Chambord.
How To Store Chambord
Chambord has a two-year shelf life when stored correctly. When left unopened, Chambord can remain fresh for more than two years if the bottle is kept in a cold, dark location. After opening, consume the liquor within six to twelve months.
The bottle needs to be uprightly kept and securely closed. If Chambord is exposed to too much air, it oxidizes and turns orangish-brown. This, along with any indications of sugar crystallization, is evidence that the bottle needs to be replaced.
Buy Chambord or Your Favorite Liqueur at Zipps!
Chambord liqueur is a high-end French liqueur that is excellent to drink on its own. However, it can be a delicious addition to any alcoholic beverage you enjoy. For an affordable Chambord liqueur price, get it from Zipps Liquor!
Zipps is a liquor store chain in Texas that provides one of the largest wine, spirits, and beer selections in Texas. Whether it's your go-to bottle or something unique you will find everything you need. Visit your nearest liquor store in Texas or order online.