Game days aren't complete without salty, cheesy nachos. No big game-watching party is complete without 'em! But what are the best beers and drinks to wash down your nachos?
November 6 is right around the corner, so it's almost time to celebrate National Nachos Day! We've got the perfect drinks to match whether you like your nachos cheesy, spicy, or loaded. So, stock up your fridge with these game-day drinks and get ready to chow down on some nachos!
Top Beers To Have With Nachos
Moving on to the best part, nachos and beer! Let's talk about some of the top beers to have when you're eating nachos.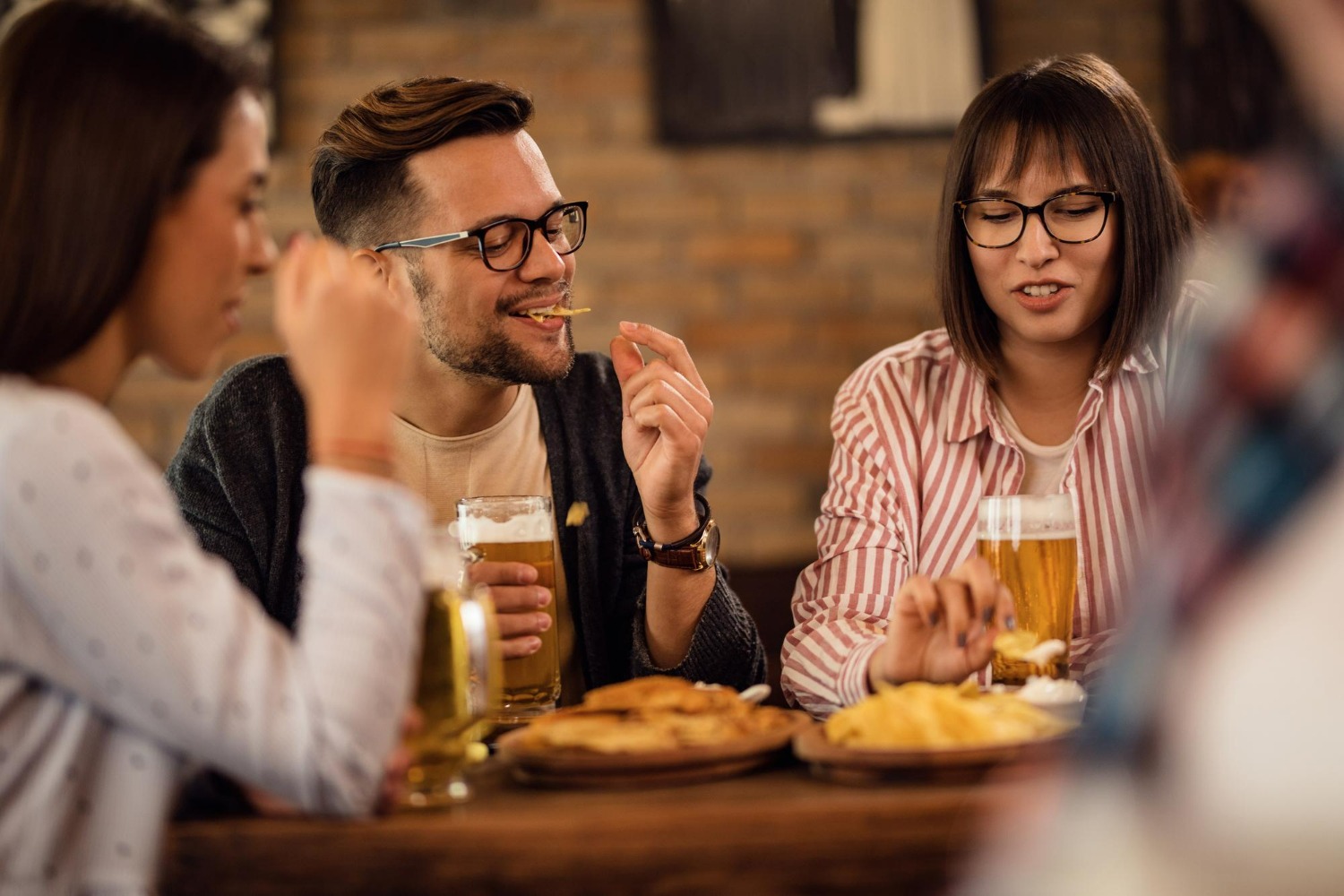 1. Pale Lagers, Blonde Ales, Kolsch
With their clean and crisp flavors, these brews will help cut through the richness of the cheese and provide a much-needed refreshment.
The faint floral note combined with that restrained bitterness will go great with nachos. These three beers have their differences, but they all make for an excellent match with some nacho cheese.
2. India Pale Ales (IPAs)
An IPA's citrus and pine aromas go great with the spices in nachos. The bitterness of an IPA will also help cut through the heavy cheese flavor.
If you're feeling fancy then go for the best! Yellow Rose with ABV 6.8 — not too low, not too high — will make you stay up long enough to watch the Texans game without a problem.
For more potent taste buds while watching the game, we recommend you choose an IPA with a higher ABV. Heavy Machinery Double IPA with an ABV of 10.0%, to be exact. Just be sure to take it slow if you want to see the Astros go all the way this year. Again!
3. Mexican Style Lager
You're not a Texan if you don't enjoy some Mexican beer. More importantly, try out a Mexican -style lager with your nachos.

The Lone Star Original has been crowned the official beer of Texas and has been a favorite among Texans for years. It has a smooth, clean taste with a slightly sweet finish, making it the perfect complement to nachos.
4. Wheat Beers
Carrying a rich texture often associated with oats and barley, wheat beers have a natural creaminess that helps accentuate nachos' flavors. The citrus and bread flavor profile of wheat beers makes them a great match for nachos.

With its signature taste of vanilla, clove, and banana, the Live Oak Hefeweizen is a Texan staple that authentically brews wheat beers using traditional yeast strain.
5. Brown Ales
With their roasted malt character, brown ales have a natural sweetness that helps to accentuate the flavors of nachos. The toasty and chocolate notes in brown ales make them a great match for any game-day snack.
The caramel or toffee notes will also be a perfect combination with nachos if you are not into bitter beer taste. The Brazos Valley Bewwing's 7 Spanish Angels Coffee Ale, with an ABV of 6.5%, is a must-try for any coffee and beer lover out there!
Margaritas Are a Game Day Classic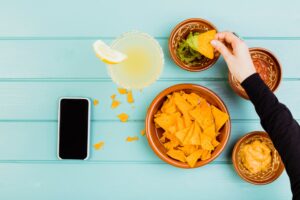 Margaritas are a timeless classic for any game day, and they go great with nachos and other game-day snacks such as buffalo wings, chicken fingers, or any other fried foods.
You can't go wrong with nachos and margaritas, with their sour lime and tangy citrus flavor. The sweetness helps cut through the spice's heat in nachos, and the acidity helps brighten up the flavors.
If you want to kick it up a notch, try adding a splash of tequila to your margarita. The smokiness of the tequila will complement the flavors of the nachos perfectly. Never forget to salt the rim of your margarita glass for the perfect game-day experience!
Best Game Day Drinks
Now that we're done with margaritas and beers, let's talk about other game-day drinks!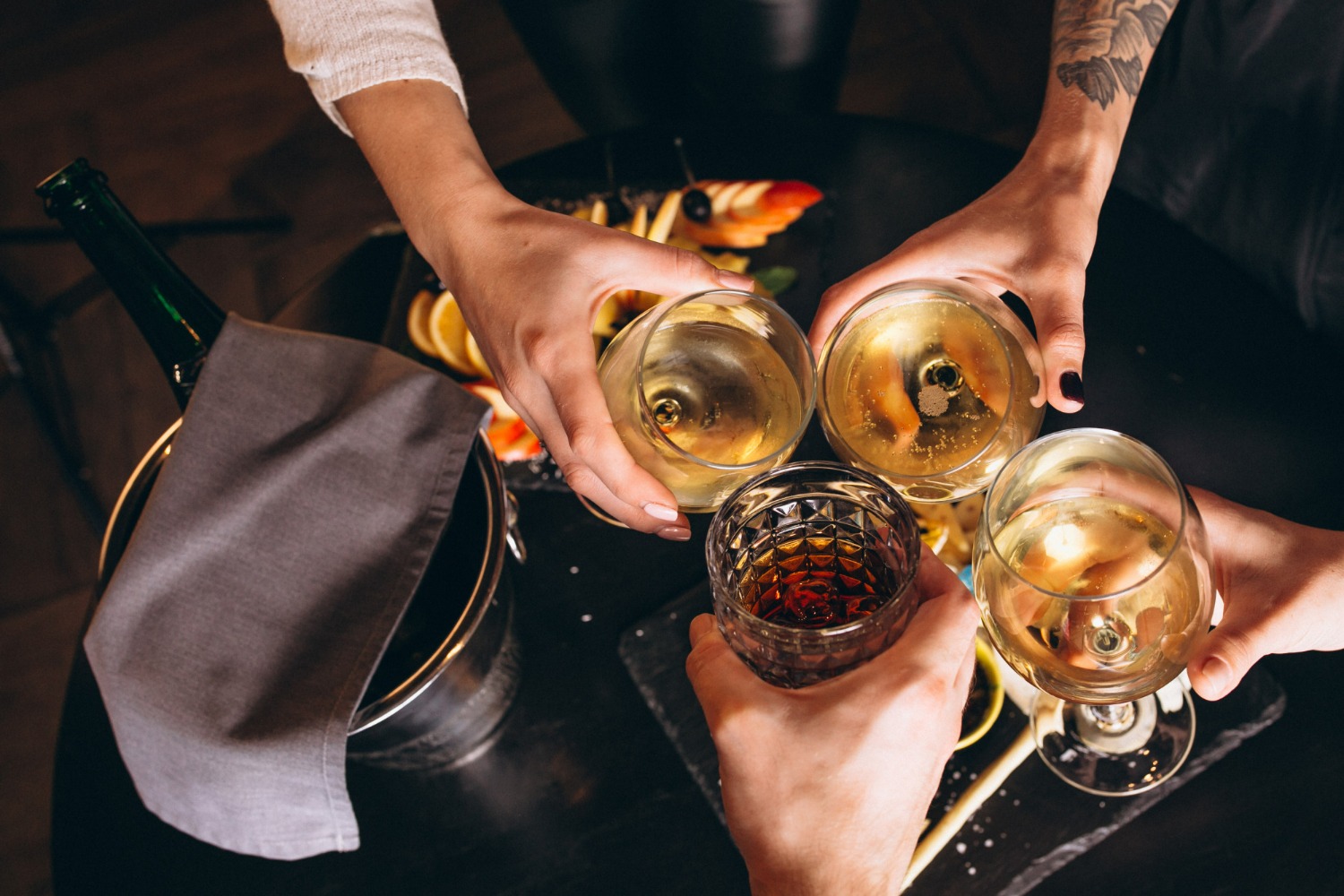 Texas Tea: If you want to explore beyond beer and margaritas, try out Texas Tea. It's a sweet and refreshing drink that is perfect for any game day. It is also easy to make it yourself with the right ingredients. All you need is vodka, gin, rum, tequila, whiskey, triple sec, cola, lemon juice, simple syrup, and just the right amount of each to make your Texas Tea.

Mojito

: Another refreshing drink to have on game day is a mojito. If you want to make your mojito extra special, try adding a splash of rum. The rum will add a smoky flavor that perfectly complements the nachos' flavors.

Long Island Iced Tea

: Basically a variation of Texas Tea, this drink is perfect for those who want a little bit of everything. It has all the same ingredients as Texas Tea but without the whiskey. So, this is the drink for you if you're not a fan of whiskey or want to try something different.
Get Ready For Game Day at Zipps Liquor
it's time to get your hands on the right drinks for game day. Zipps Liquor is your one-stop shop for all your game-day needs. We have a wide selection of beer, wine, spirits, and mixers to make your nacho experience perfect.
That's not all; we have liquor stores throughout Texas to serve you. So whether you're in Houston or Dallas, we've got you covered!