There's something uniquely exciting about planning your dream wedding. For some people, that'll mean fancy hotels, tuxedos, and a glamorous and traditional atmosphere. There's nothing wrong with that approach, but for others, a more stripped-down wedding style is the way to go. Aside from lending a level of casualness to a wedding, it can be a good way to make the process more affordable. After all, wedding costs can easily and quickly skyrocket, and adding some DIY elements into your wedding plans can be a great way to keep expenses down.
One excellent option in this spirit is holding a BYOB wedding. BYOB (or "bring your own bottle," for the uninitiated) can be a way to make a wedding more affordable, more accessible, and potentially, even more fun.
But what's the best way to do it? After all, alcohol laws vary from place to place, and ignoring the rules and regulations of a venue can be a recipe for problems. Fortunately, there are many ways to make a great wedding BYOB. Read on for some tips on how to organize a BYOB wedding effectively. So read the article and stock up on drinks for your upcoming BYOB wedding from our liquor stores in Texas! We have a variety of liquors and beverages available, so you can get all you need and party hard on your big day. 
Search for BYOB Wedding Venues
If you intend to make a wedding BYOB, you must find a place to accommodate it. While this is hardly impossible, it's also not as easy as it may seem. Many venues and institutions are reluctant to allow BYOB parties, including weddings, for various reasons. For some, the loss of revenue due to customers not purchasing alcohol can be significant and prohibitive. Others may feel concerned about being unable to control guests' alcohol consumption if the wedding is BYOB-style.
With that in mind, if you've decided to hold a BYOB-style wedding, one of the first steps must be finding a venue to host it. If you are looking in a huge state like Texas, there are many great options for hosting weddings. Searching online, speaking to wedding planners, and asking around by word of mouth are great ways to find the perfect spot.
As you do so, don't forget to ask people about other types of parties — not solely weddings. A place that hosts a great BYOB party for the office or a birthday party might be the perfect place to host a wedding.
Make the BYOB Aspect Clear To Guests
While BYOB weddings are hardly unusual, they're not exactly common. Many people coming to a wedding simply expect alcohol to be served there — and they may not read the invitation closely enough to realize that they should bring their own drinks.
Be sure to be vocal with guests about the wedding being BYOB. You want to be sure everyone is prepared and comes ready and able to have a fun time.
Manage the Drinks you Need for Your Wedding
Here are a few tips on how to manage the drinks for your BYOB wedding: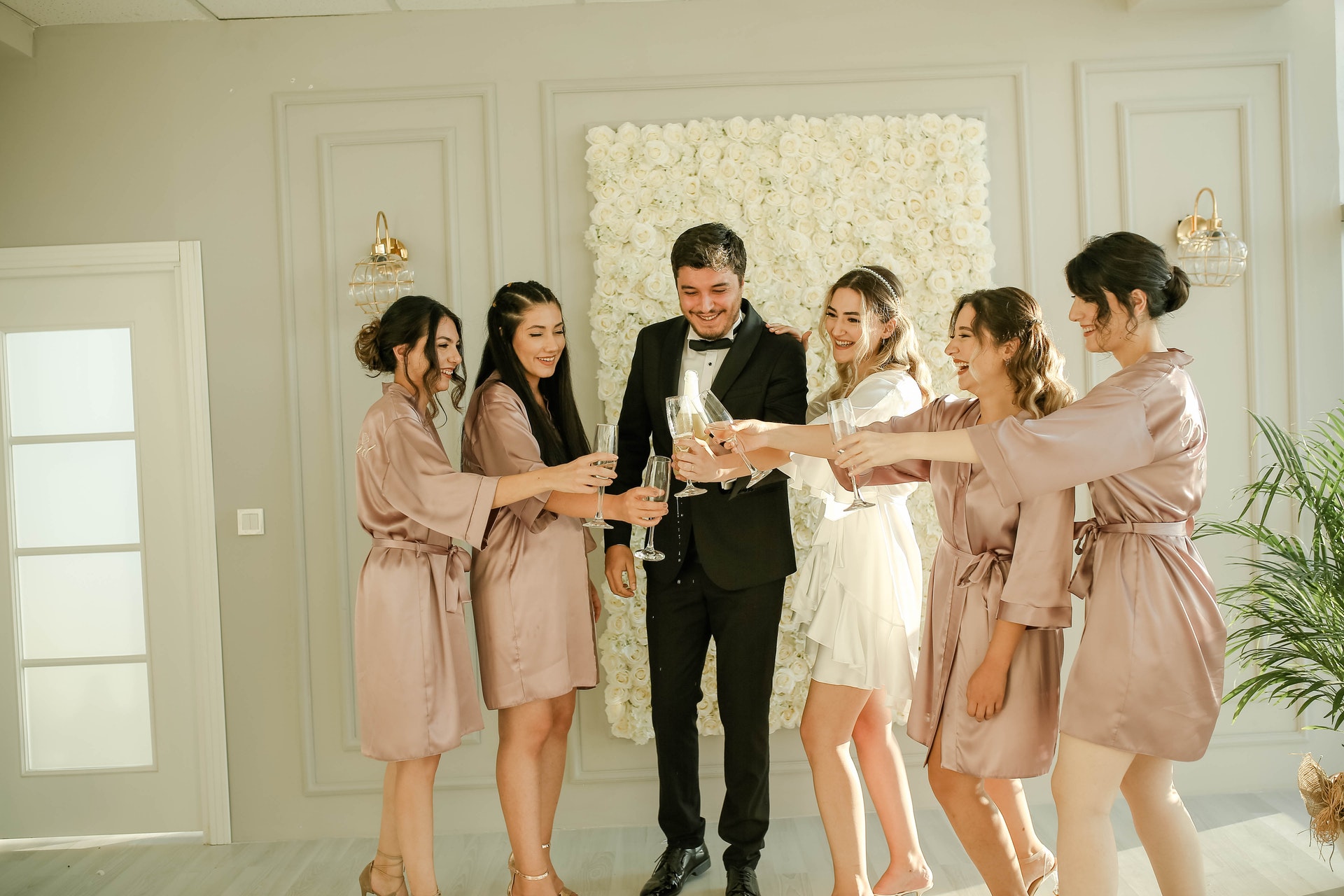 Make a list of all the drinks you'll need. This includes liquor, mixers, wine, beer, and non-alcoholic options.

Decide how much liquor you'll need based on the number of guests you expect and their drinking habits. It's better to err on the side of too much rather than too little. Use our

Drink Calculator

to decide how many bottles of every type of drink you should buy for the wedding.

Choose a

liquor store

close to the venue with a good selection. This will make it easy for you to pick up everything you need in one trip.

Place your order ahead and let the liquor store know when you'll pick it up. This will ensure that everything is ready and waiting for you.

Ensure you have enough ice, glasses, and other supplies to serve the drinks. Again, it's better to have too much than too little.
Following these tips will help you stay organized and ensure your BYOB wedding goes off without a hitch!
Monitor the Drinks
If you're having a small, intimate wedding with friends and family, monitoring alcohol consumption may not be a big deal. But as the wedding gets larger, it is essential to ensure that nobody drinks too much. This is particularly true when it comes to BYOB weddings and is one of the risks when making your wedding BYOB. If someone has brought their own alcohol, they may be less inclined to "take it slowly" and may drink too much or too quickly.
It's a good idea to pre-empt this before it becomes a problem; there are several ways to do so. If you have any guests who you know have a propensity to drink too much, consider asking a friend or loved one to keep an eye on them to make sure nothing gets out of hand.
To streamline things even more, consider hiring a bartender. A wedding can be BYOB but also communal-style — in other words; the guests can provide the alcohol that everyone shares and the hired bartender can be the one to serve it. This can be one of the most effective ways to keep a BYOB-style wedding safe and fun for all.
Consider Coordinating
If you plan to do a "sharing"-style BYOB wedding, it's worth considering coordinating drink choices from your guests. You can ask some guests to bring wine, some to pitch in for a keg, and others to pick up some spirits. This can help ensure that you have a great supply of everything needed, without having too much of one type of drink and not enough of another.
Provide Great Food
If you are asking guests to bring the booze, it's a nice idea to supply the food. This can serve a few functions. It can ensure that guests feel like they're being "treated" and are not supplying everything for the wedding. It can also help to offset people drinking too much, by ensuring everyone is well-fed. Finally, it can allow you to put more time (and money) into the food available, creating a memorable meal to go with the delicious drinks.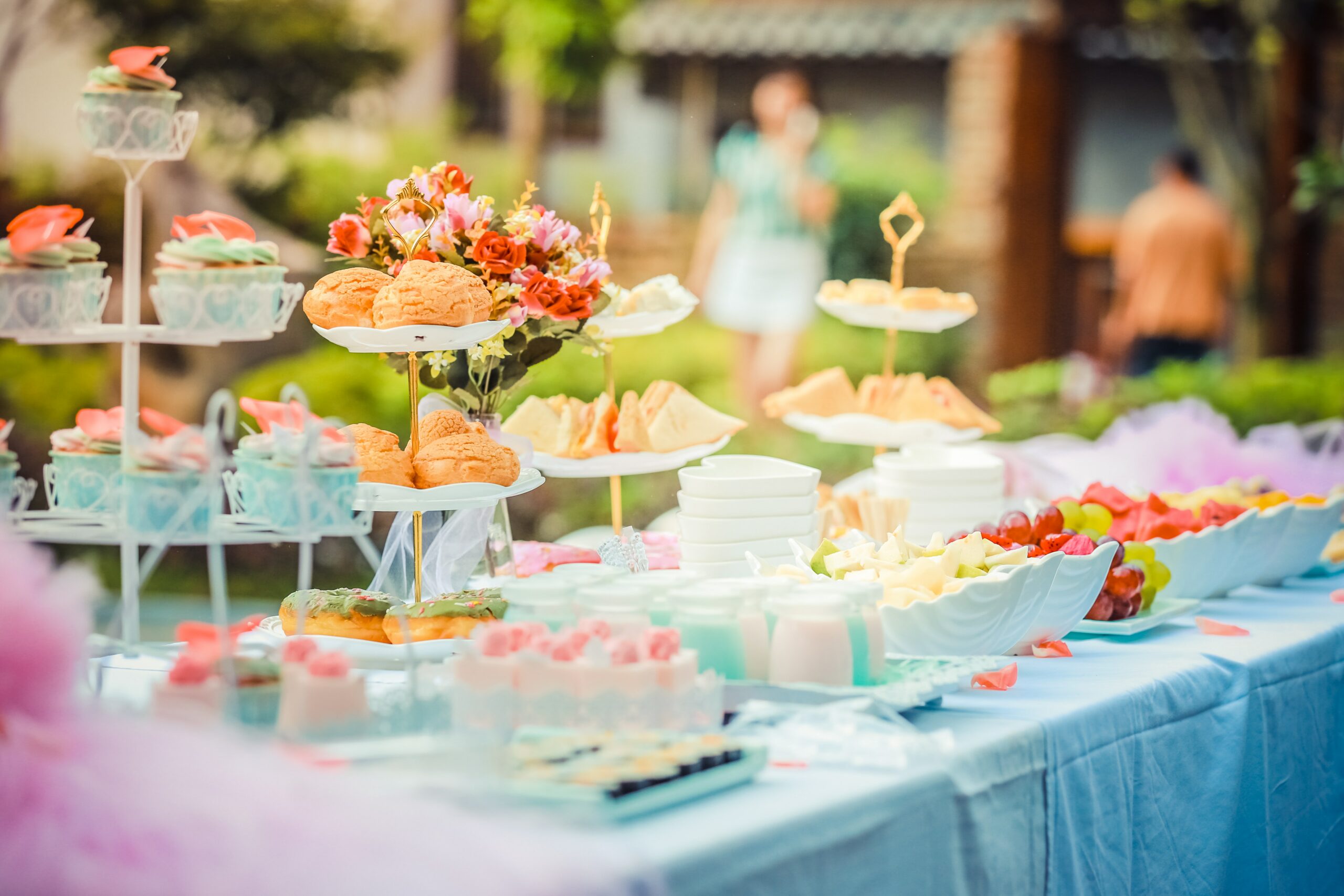 Ensure Everyone Cleans Up Responsibly
If the wedding is BYOB, there may be less awareness of and incentive to clean up. Ensuring there is a clear plan in place for trash and recycling can help to ensure that all those bottles your guests bring are disposed of responsibly.
Is a BYOB Wedding Right For You?
Some couples are reluctant to do a BYOB wedding; they may feel like it's not glamorous enough, or they may be reluctant to give up a degree of control over the wedding.
Ultimately, it's your choice to decide what's best for you. But rest assured that a BYOB wedding can be a fun, safe, and intimate style for a wedding if done right.
Get Your Drinks at Zipps Liquor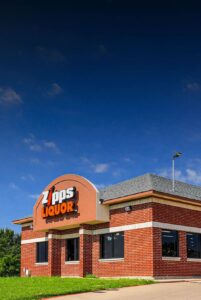 If you plan to host a wedding BYOB-style in Texas, be sure to visit Zipps Liquor. Our wide selection of high-quality, affordable alcohol will be perfect for your event. Whether you need drinks for a small gathering or a large party, we have everything you need.
We have great deals for your wedding! If you're looking to save on your wedding liquor purchase, be sure to order from Zipps Liquor. We offer discounts for large parties, so you can save anywhere from 10-15% on your purchase. You can find more useful information about your wedding on our Events page.
If you're worried about ordering too much, don't worry! Returns are free at Zipps Liquor. And if you're not sure how much to order, our experts can help.
Our liquor store is stocked with all of the drinks you and your guests will love. We have a variety of liquors, including vodka, gin, rum, and whiskey. We also carry a wide selection of beer and wine. And, if you need mixers or other supplies, we have those, too.
By shopping at Zipps Liquor Store, you can be sure that you're getting the best prices on the best products. We offer daily specials and discounts on bulk orders. And, our friendly staff is always happy to help you find exactly what you need.
So stop by Zipps Liquor today to stock up on all of your BYOB wedding needs! Order now and take advantage of our great deals!