Apart from witnessing the union of the beautiful couple, wedding guests look forward to having a great time with some food and drinks. That's where a perfect wedding bar menu comes in.
You'll want your guests to enjoy talking to each other over some quality drinks, raise a toast to the newlyweds, and remember the event as fun and meaningful.
Regardless of the style, you're aiming for or the Texas wedding venue you picked, you can set up a perfect wedding bar that suits your taste and those of your guests. Here are some great ideas to help you achieve an impressive and memorable wedding bar menu.
Pop That Champagne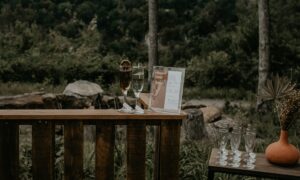 Champagne is a classic, and one way to elevate a formal event, such as a wedding, is by setting up a champagne bar. Presentation is critical, so it's best to have a plan beforehand.

To spice things up, you may consider placing the champagne bottles and other accompaniments like fruits on large pre-cut ice cubes instead of the usual buckets and bowls.

Also, rather than using typical champagne glasses, use bolder alternatives, like vintage crystal glasses or glasses with unique shapes, to make the experience more fun and memorable.

Keep It Classy with Cocktails
Cocktails are perfect for setting the mood and getting the party going. These drinks require creativity and a bit of trial and error. However, once you get the right mixes, you'll have concoctions that will satisfy your guests.
If you don't have confidence in creating your mixes, you can use existing wedding cocktail ideas as templates or even serve foolproof classics. In either case, these cocktails will surely add life to the occasion and make your Texan wedding even more memorable.
Call for a Wine Toast
Nothing symbolizes a significant event or milestone better than a wine toast. From reds, and whites, to rosés, you have an array of options to match your wedding's theme. You can even serve multiple kinds of wine to cater to all your guests' preferences.

Think about the food you'll serve and pair it with the wine. Red meat usually goes well with Cabernets, Merlots, and Syrahs, while fish and pasta pair better with white wine. For example, Sauvignon Blanc and Pinot Gris are great options to serve with white fish.
Crack Open a Cold One
Contrary to popular belief, beer is not only ideal in late-night bars or when watching football games. They also serve as great beverages in more formal and intimate events like weddings. Of course, it still depends on the kind of beer served and how it is presented.
With enough imagination, you can make your wedding have a lighter and more homey ambiance with the help of beer. You can set up a self-service bar, with the beverage stored in creative and chilled containers, or perhaps have them personally served to guests for a more traditional vibe.

Celebrate with a Glass of Mimosa
If you have a lot of women on the guest list, then perhaps a mimosa bar is the way to go. These fruity and sparkly cocktails not only have good taste but also come with personality.
This makes them great to serve in wedding receptions, particularly those set up on lawns. To add to the flare, consider placing decorations such as balloons, accompaniments like labeled jugs of juice, and other add-ons like bowls of strawberries and raspberries to your mimosa bar.
Get the Bourbon
Texan men like a lot of things. Among which are cars, sports, and of course, bourbon. So, if you want to make the groomsmen and other male guests happy, you know what to get.

The ladies can also fancy a bourbon bar, especially one stocked with different classic and exciting brands. Think a bottle of Blanton's Bourbon or even a 12-year-old 1792 Bourbon.
Set up a Wicked Whiskey Bar
If you're searching for something that will equally satisfy all genders, look no further than the wicked whiskey.
This beverage is a crowd favorite and having a bar packed with several whiskey cocktails like Old Fashioneds, Manhattans, and Boulevardiers is sure to keep every wedding guest engaged even as night falls.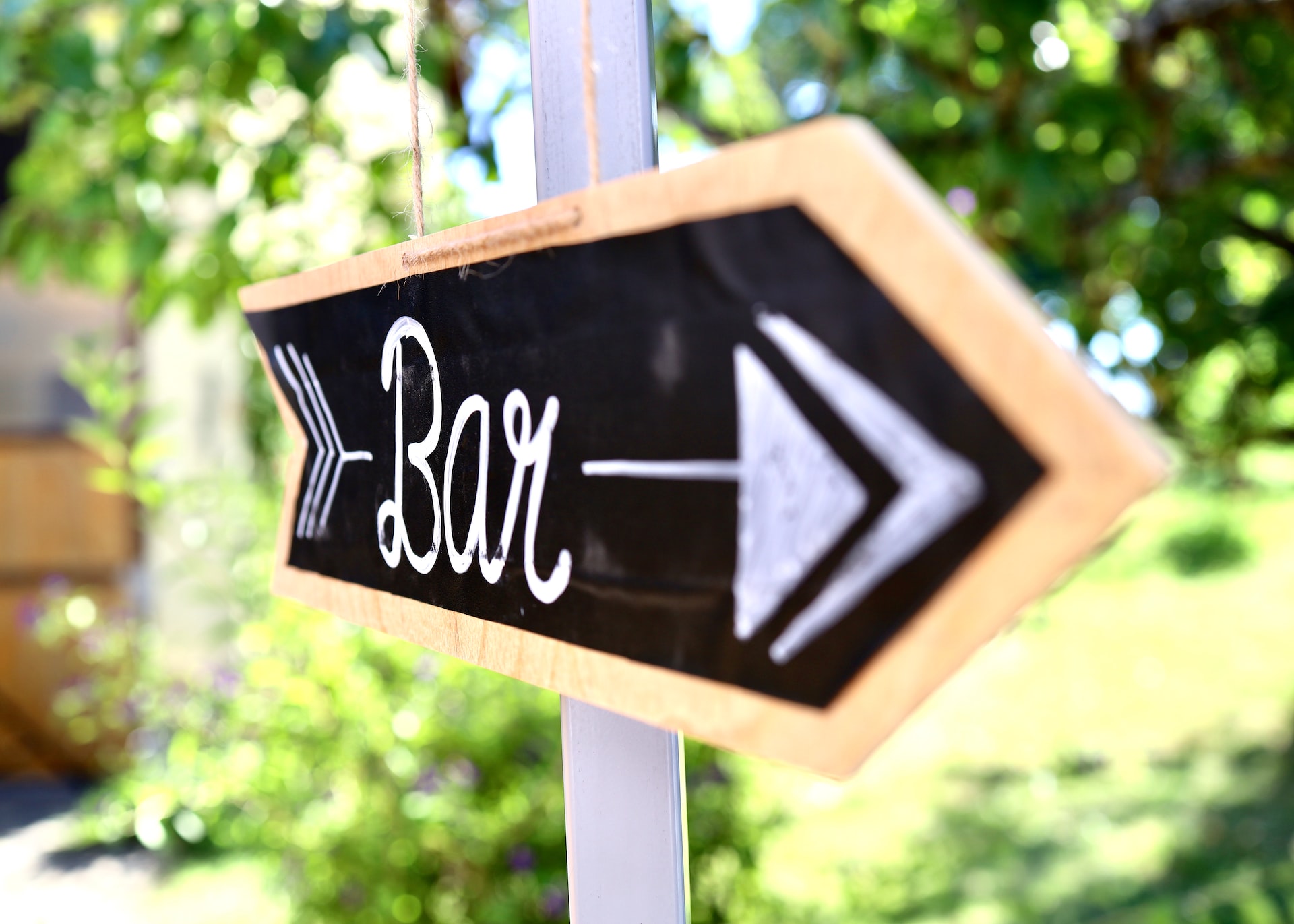 Indulge Yourself at an Open Bar
If you want to go all out and satisfy all your guests, then there's no better option than an open bar. This kind of setup offers the most diverse selection of beverages — classic champagne, a broad wine selection, to creative cocktails.
Since a wedding celebration comes with many other expenses, plan out the cost when setting up a bar.
Let Zipps Help You Serve the Perfect Wedding Drinks
To help save on your wedding bar, order your drinks from Zipps Liquor. We offer up to 15% discounts on your purchase if you're hosting large parties.

Unsure of how much liquor to buy for a wedding? Feel free to use our Drink Calculator. At Zipps Liquor, returns are free, so you need not worry about ordering too much.

Whether you want a small or large wedding bar, our liquor store has all the drinks you and your guests want — from gin, beer, vodka, wine, and whiskey, to rum. As your one-stop shop for all your party needs, we also have mixers, cups, and other necessary supplies. You can learn more details in our Events section.

Whether you're in Arp, Jacksonville, Oakwood, Willis, and more, you can quickly check out our vast selection for your wedding bar menu. Visit your nearest Zipps Liquor store in Texas today!