St. Patrick's Day is just around the corner, and you know what that means: eating special food, enjoying live music, drinking, and trying many green things. It's both a commemoration of the death of Ireland's patron saint, St. Patrick, and a celebration of Irish culture.
From parades to Irish-themed parties, St. Patrick's Day has become a phenomenal celebration in various parts of the world.
Texans, for example, love celebrating St. Patrick's Day. Texas ranks 6th among the 50 states when it comes to buying alcoholic beverages during St. Patrick's Day.
This day allows you to honor your Irish roots or simply find the perfect excuse to enjoy a cocktail (or two) with friends!
Brief History of St. Patrick's Day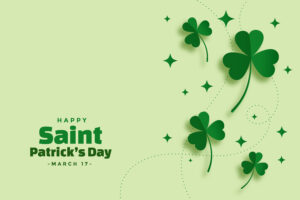 We celebrate St. Patrick's day every 17th of March. This marks the death anniversary of Ireland's primary patron saint, St. Patrick, which was said to happen in 461 AD. At the age of 16, St. Patrick was kidnapped and forced into slavery in Ireland. He managed to escape; however, he later returned to Ireland and established the Catholic church there. He is recognized for bringing Christianity to the Irish.
As St. Patrick's Day falls during the Lent season, Irish families would go to church in the morning and then have a feast in the afternoon. Restrictions were then lifted, allowing people to eat meat and celebrate.
The St. Patrick's Day celebrations that we have today resulted from Irish immigration to the U.S. The holiday has been celebrated in the United States since as early as 1762 when the British brought the holiday to New York. While the holiday is widely celebrated, the U.S. government does not officially recognize it as a federal holiday.
Irish Drinks To Celebrate Like a Local
Want to feel the Irish spirit on St. Patrick's Day? Whether you enjoy the festivities outside or stay home on St. Patrick's Day, these incredible Irish drinks won't disappoint. So what you're waiting for? Check out your favorite liquor store for the best ingredients to make an Irish cocktail.
Guinness Beer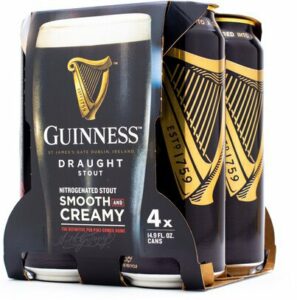 Try Guinness beer if you're looking for something smooth, creamy, rich, and satisfying as your St. Patrick's Day drink. It has a malty sweetness with a bit of bitter flavor. You'll also love the notes of coffee and chocolate.
This traditional Irish stout beer contains hops, barley, and the "Guinness yeast" from ale. Its roasted flavor comes from the roasted and unmalted barley. Its alcohol content is only 4.2 percent. If you want something balanced and velvety, grab the iconic Guinness beer.
Bailey's Irish Cream

Whether you have Irish roots or are Irish at heart, a bottle of Bailey's Irish Cream on St. Patrick's Day is a perfect way to honor this meaningful day. Its ingredients include Irish whiskey, Irish cream, and some cocoa and vanilla. Launched in 1974, Bailey's Irish Cream is well-loved for its sweetness, creaminess, and fruitiness. In case you're wondering where its name comes from, it's based on a London restaurant called Bailey's Bistro.
The alcohol content of Bailey's Irish Cream is relatively low for a liqueur at 17 percent. You can enjoy 375 ml of Bailey's Irish Cream.
Irish Coffee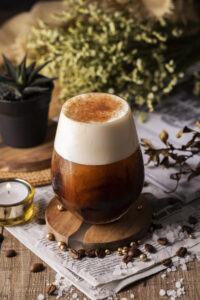 If you're a fan of booze and coffee, then Irish coffee is the perfect St. Patrick's Day drink for you! It combines black coffee, Irish whiskey, whipped cream, and sugar. You can get a Tullamore DEW Irish Whiskey and choose strong coffee to complete the experience.
Thanks to an airport chef named Joe Sheridan and an incident in an airport close to Foynes, Ireland, the iconic Irish coffee was born. The plane had to turn around because of a sudden storm, so the chef whipped out some coffee with whiskey to appease the cold passengers. Greet St. Patrick's Day with a brighter aura with this sweet boozy coffee drink in hand.
Irish Mule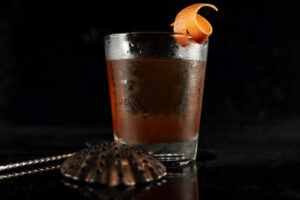 If you're looking for refreshing St. Patrick's Day drinks, include an Irish mule on your list. It's a spin on the classic Moscow mule invented in the 1940s. The Irish mule combines Irish whiskey, lime juice, and ginger beer.
If you're hosting a party on St. Patrick's Day, then this easy-to-make Irish mule will surely delight your guests. Simply pour one-fourth cup of Irish whiskey, half a cup of ginger beer, and one tablespoon of lime juice into your copper mug or glass tumbler. Then, garnish with lime and a sprig of mint if you want to accentuate the lime and ginger flavors.
Irish Maid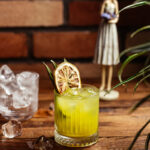 Satisfying drinks for St. Patrick's Day include the Irish Maid. It's sweet, refreshing, and easy to make. You'll only need freshly squeezed lemon juice, Irish whisky, Elderflower liqueur, cucumber slices, and simple syrup. Our recommendation is the Jameson Irish whiskey.
Simply muddle two slices of cucumber in a shaker. Put in the remaining ingredients and some ice and shake well. Afterward, strain it into a cocktail glass, and add cucumber slices for garnish.
Make St. Patrick's Day Fun and Memorable With the Perfect Drinks
On St. Patrick's Day, we remember the main patron saint of Ireland, St. Patrick, and celebrate Irish-American culture. Of course, the celebration wouldn't be complete without good food, dancing, and a couple of refreshing St. Patrick's day drinks.
If you're looking to celebrate St. Patrick's in Texas, come to Zipps Liquor and stock your fridge. We have locations across Eastern Texas, so finding the best St. Patrick's Day drink for you is a breeze. Our friendly staff is always ready to help you find the perfect drink for any occasion. Stop by today and let us help you celebrate life's special moments. Check out the nearest liquor store in Texas for more information! Visit us now to explore our wide range of drinks.