Spring is coming again, so you can enjoy longer days, warmer weather, and more outdoor adventures. Whether you love music and art, supporting meaningful causes, or simply having some ice-cold beer with friends, Dallas has something for you.
What specific spring events in Dallas can you enjoy? Read on to explore various popular spring events in Lone Star State's third-largest city.
However, if you're someone who prefers a more laid-back approach to enjoying the season, there's nothing quite like soaking up the warm sun and fresh air in the comfort of your own backyard. Whether it's a quiet afternoon with a good book or a lively get-together with friends and family, a backyard barbeque with some delicious food and refreshing drinks can be the perfect way to enjoy the nice spring weather. So why not fire up the grill, crack open a cold beer, and savor the season's delights right in your own backyard?
Dallas Blooms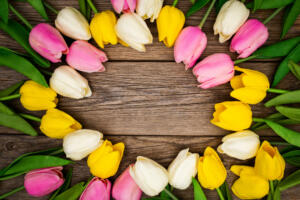 While tulips are usually linked to the Netherlands, you don't have to travel thousands of miles just to see them in full bloom. Dallas Blooms, which is the Southwest's largest flower festival, will give you a unique and memorable experience. The Dallas Arboretum & Botanical Garden features 500,000 tulips throughout the area. You'll also see various Japanese cherry trees and azaleas.
The event is usually held from the middle of February to the middle of April. In 2023, the flower festival runs from February 25 to April 16, and Veritex Community Bank presents it. Dallas Blooms will complete your experience with live music and entertainment too. There are even book signings with different speakers.
Moreover, wine and beer pairings are waiting for you. You can even join tasting and cooking classes. There are also different activities perfect for kids.
With Dallas Blooms: Great Contributors, several historical figures are showcased, including new ones, like Mother Teresa, Ruby Bridges, Amelia Earhart, Joan of Arc, and Harriet Tubman. Depending on the date of purchase and the guest's age, tickets usually cost from $5 to $20.
Dallas Art Fair
April is Dallas Arts Month, which means you can enjoy different events, such as festivals, shows, and exhibitions. You get to appreciate art and explore the city's wide cultural landscape. For example, every year, the Dallas Art Fair features various modern and contemporary works, galleries, videos, sculptures, and more from national and international artists.
The Dallas Art Fair is usually held at the Fashion Industry Gallery in the Dallas Arts District near the Dallas Museum of Art. This year, the event runs from April 20 to 23. Tickets range between $20 and $250.
Dallas Arts District Block Party
One of our favorite exciting free events in Dallas is the Dallas Arts District Block Party. This family-friendly event aims to promote and improve the city's creative life through collaborations and different exciting programs. Covering 118 acres, the Dallas Arts District is the nation's biggest contiguous urban arts district. The Morton H. Meyerson Symphony Center and the Dallas Museum of Art are cultural landmarks.
Happening on April 14, this year's Dallas Arts District Changing Perspectives Block Party will showcase some of the city's most impressive works and artists. These include a community mural, dancers, musicians, and much more. You will witness Close-Act Theatre's huge birdmen perform. The event will be held in Sammons Park in front of the Winspear Opera House.
Dallas International Film Festival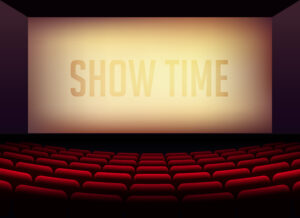 If you're a film buff, the Dallas International Film Festival (DIFF) is perfect for you! The film festival has allowed storytellers and audiences to interact and appreciate films even more as a community. DIFF offers year-round screenings and training, and education too. As North Texas' largest film festival, the Dallas International Film Festival has gathered over 80,000 attendees.
DIFF also screens globally recognized films. Selected films usually include a Q&A session attended by the cast and filmmakers.
This year's Dallas International Film Festival lasts from April 28 to May 5, 2023. Passes for the festival are between $100 and $500 per head. The $100 film pass is for one student or senior with access to all DIFF screenings. Meanwhile, the $500 star plus pass is for two individuals. Additional perks include opening and closing night films and party and private venues.
Artscape
Other events in Dallas that art enthusiasts will love include Artscape. Over 110 chosen artists will showcase their exceptional works in the Johnson Color Garden and Lakeside Exhibit Area. You'll see 2D and 3D mixed media, drawings, photography, paintings, sculptures, jewelry, wood, ceramics, glass, fiber, metal, and more. Expect to see the impressive creations of new artists too.
Dallas Arboretum and Botanical Garden will host Artscape, which is in its 15th year already. Aside from art, music, craft beer, fine wine, and more are waiting for you at Artscape.
Big Texas Beer Fest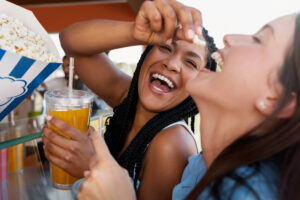 The city's original beer festival is the Big Texas Beer Fest. It started in 2011 and remained one of the best craft beer festivals in Dallas. Over 100 breweries and over 500 beers, including one-offs and rare bears, are featured in this festival. These include hard seltzers, hard kombuchas, ciders, and meads.
The Big Texas Beer Fest will happen on April 15 at the Fair Park Automobile Building. Food trucks, bands, and a vintage arcade will let you enjoy the beer festival more. General admission tickets cost $45, while VIP access is over $80.
Parts of the beer fest proceeds go to the North Texas Food Bank. They have offered more than 200,000 meals to North Texans since the festival started in 2011.
Scarborough Renaissance Festival
Scarborough Renaissance Festival happens on Saturdays and Sundays between early April and late May, including Memorial Monday. As its name suggests, the Renaissance-themed festival will show you how it was to live in the 16th century. Several activities await you at this festival, including live performances showcasing what life was like for medieval royalty, villagers, and peasants.
There are daily beer and wine-tasting events, too. You can find different kinds of delicious food, including handmade pasta and pastries. You can also explore unique handmade crafts, with artisans showcasing their unparalleled techniques. Every weekend, the theme usually varies. There are even games of skill throughout the festival. You'll experience Renaissance rides, too, such as with a camel, elephant, and pony.
Dallas Pride
Dallas has the sixth biggest LGBTQ+ community in the country. Through Dallas Pride, people in the Big D have celebrated LGBTQ's contribution and impact on society for over three decades. This meaningful celebration consists of a festival and parade in Fair Park.
The Dallas Pride music festival takes place on June 3, while the parade is on June 4. The annual festival usually includes more than five entertainment stages, Teen Pride, and Family Pride Zone. This family-friendly event prepares entertainment, activities, and games to give kids a unique pride experience. Popular performers often grace the music festival too.
The Alan Ross Texas Freedom Parade happens the next day. This mile-long parade has over 150 entries. You can see creative floats, many rainbow-themed designs, colorful and innovative costumes, and warm-hearted people supporting the LGBTQ+ community and promoting inclusivity. Dallas Pride is also one of the free events in Dallas that you can proudly join to help build a more accepting community.
EarthX Expo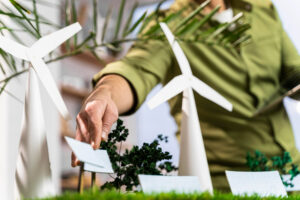 The EarthX Expo usually takes place around Earth Day. This huge green gathering includes various environmental organizations, educational institutions, businesses, and government agencies. The Congress of Conferences on April 19 to 23 in Fair Park will cover different topics and concerns related to the environment and sustainability. With an event like this, you'll be inspired and informed and become more proactive in promoting a sustainable future that will benefit the next generations.
There will be live music, food, entertainment, and art so you can expect a meaningful learning experience and an enjoyable activity.
Dallas Spring Senior Expo
The Dallas Spring Senior Expo allows seniors and their families to meet multiple organizations who are committed to helping them. The event offers free admission at the Dallas Arboretum & Botanical Garden. It will be conducted at one of the great event halls in Dallas, Rosine Hall.
The Dallas Senior Expo provides free health screenings. There will also be complimentary drinks and giveaways. Hourly prizes are given too. You can automatically participate in the draws, given that you have secured a free ticket and you're present during the draw. The event will happen on April 5, 2023.
Texas Scottish Festival and Highland Games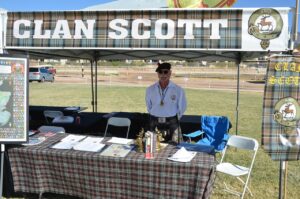 Another popular spring event around Dallas to look forward to is the Texas Scottish Festival and Highland Games. This allows people to explore and appreciate the Scottish heritage. The event is intended to showcase Scottish, Celtic, and Gaelic culture through different activities. These include Scottish athletic activities, educational activities, and whisky tastings. Scottish bands and musicians will also grace this unique spring event.
You will learn more about Scottish history through a seminar about the Gaelic language, a discussion on kirking and other church services, and more. Scottish country dances are also prepared, so you can clearly see medieval Scotland.
Moreover, you can try scotch eggs, traditional pies, bridies, haggis, and other Scottish delicacies. There are also beverages to complete your immersion in the Scottish heritage. The 37th Texas Scottish Festival will occur from May 5 to 7, 2023. Details about the tickets will be posted soon on their site.
North Texas Irish Festival
One of the biggest Irish festivals in the U.S. is the North Texas Irish Festival. It also belongs to the biggest cultural celebrations in Dallas-Fort Worth. Thousands of individuals gather to honor the Irish and Celtic culture and traditions. This year's North Texas Irish Festival happened from March 3 to 5, 2023, at one of the iconic Dallas Fair Park event centers.
The festival was made more special with live music, storytelling, dancing, Irish cooking demonstrations, and beer and whisky tastings. There were also fencing and shepherding demonstrations, as well as horse shows. Moreover, they had activities designed for the kids, like arts and crafts.
Final Thoughts
There are indeed so many spring activities to enjoy in Dallas. These include art-related events like the Dallas Art Fair, Dallas Arts District Block Party, and Dallas International Film Festival, as well as meaningful events like Dallas Pride, EartX Expo, and the North Texas Irish Festival.
If you want to have fun at home before heading to any of these events, why not buy some wines, spirits, or beers to enjoy? Zipps Liquor has you covered.
You can conveniently buy our wide selection of drinks and specials online. You should also visit your nearest liquor store in Texas.