The 4th of July — Independence Day — is a major holiday in the United States. But even more than its traditional meaning of celebrating the colonial American struggle for independence from Great Britain, the 4th has become a day to spend with friends and family. Indeed, for so many, Independence Day offers time to relax, spend moments with loved ones, host a barbeque, go to the beach, and catch a fireworks show. All this means that you have options — but that it is important to do some planning before the 4th of July rolls around!
If you are going to be spending the 4th of July in Texas, it's a good idea to make a plan ahead of time. That way, you won't have to scramble at the last moment, trying to find the closest fireworks show or the best place to pick up food and drinks at the last minute.
Fortunately, there are plenty of great options in the Lone Star State. So read on for some suggestions for 4th of July events, and party ideas for the 4th of July, that can be great for you and your loved ones!
Why Do We Celebrate the 4th?
Even though the 4th of July comes to simply mean a day off for many people, it is worth remembering why we have that day off in the first place. The 4th of July commemorates the signing of the Declaration of Independence in 1776, which declared American independence from Great Britain. The Declaration of Independence was signed by many prominent American founders and continued to be honored after the success of the Revolutionary War.
Today, the 4th of July is a federal holiday, meaning people throughout Texas and the rest of the country get a day off from work and other obligations. Whether or not you spend much time mulling colonial matters, it's important to think about why the day is there!
Things To Do on the 4th of July
The list of 4th of July events is nearly endless (weather permitting, that is). Indeed, party ideas for the 4th of July range from having a barbeque with friends to hiking somewhere for a great view of fireworks, to simply taking the family out for ice cream.
Keep reading for some fun suggestions.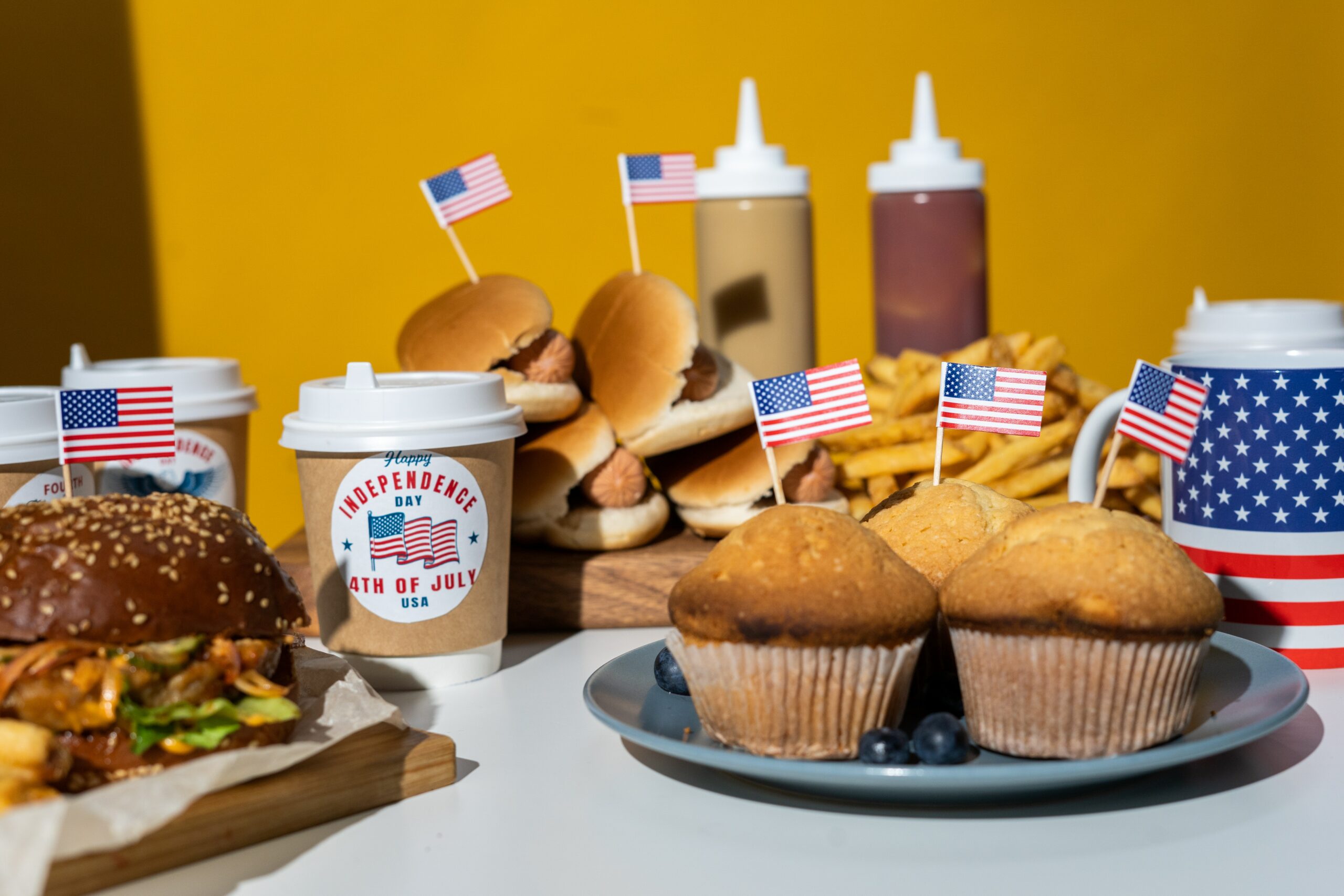 Create 4th of July Shirts
We all know the primary colors used to celebrate Independence Day: red, white, and blue. Indeed, those colors are to be found at barbeques all over the Lone Star State and the greater United States.
For a fun twist, consider producing take-home party favors in the form of 4th of July shirts for your guests. It can be a fun way to commemorate the day and give everyone a souvenir.
If there are kids around, you might even take it a step further and let people tie-dye and produce their own shirts! Just remember to make sure you have plenty of red, white, and blue dye!
Get Colorful With the Decor
In keeping with the colorful spirit, aligning the decor with the holiday's traditional colors is a great way to add some festive cheer to your party. Aside from printing up shirts, this might include getting red, white, and blue tableware (including plates, napkins, cutlery, tablecloths, and more), decorating the party space with red, white, and blue streamers and banners, or adding colorful balloons and other items to the party mix.
Take in a Fireworks Show
When it comes to party ideas for the 4th of July, can anything beat the traditional fireworks show? Make a plan to get out there and catch a show, which can be dazzling (especially for kids). In Texas, there are a number of fireworks shows all over the state, so it should be possible to find one near where you live. For a little something extra, consider taking a hike and camping — it's a lot of fun to catch a fireworks show and then retreat back to a tent and campsite!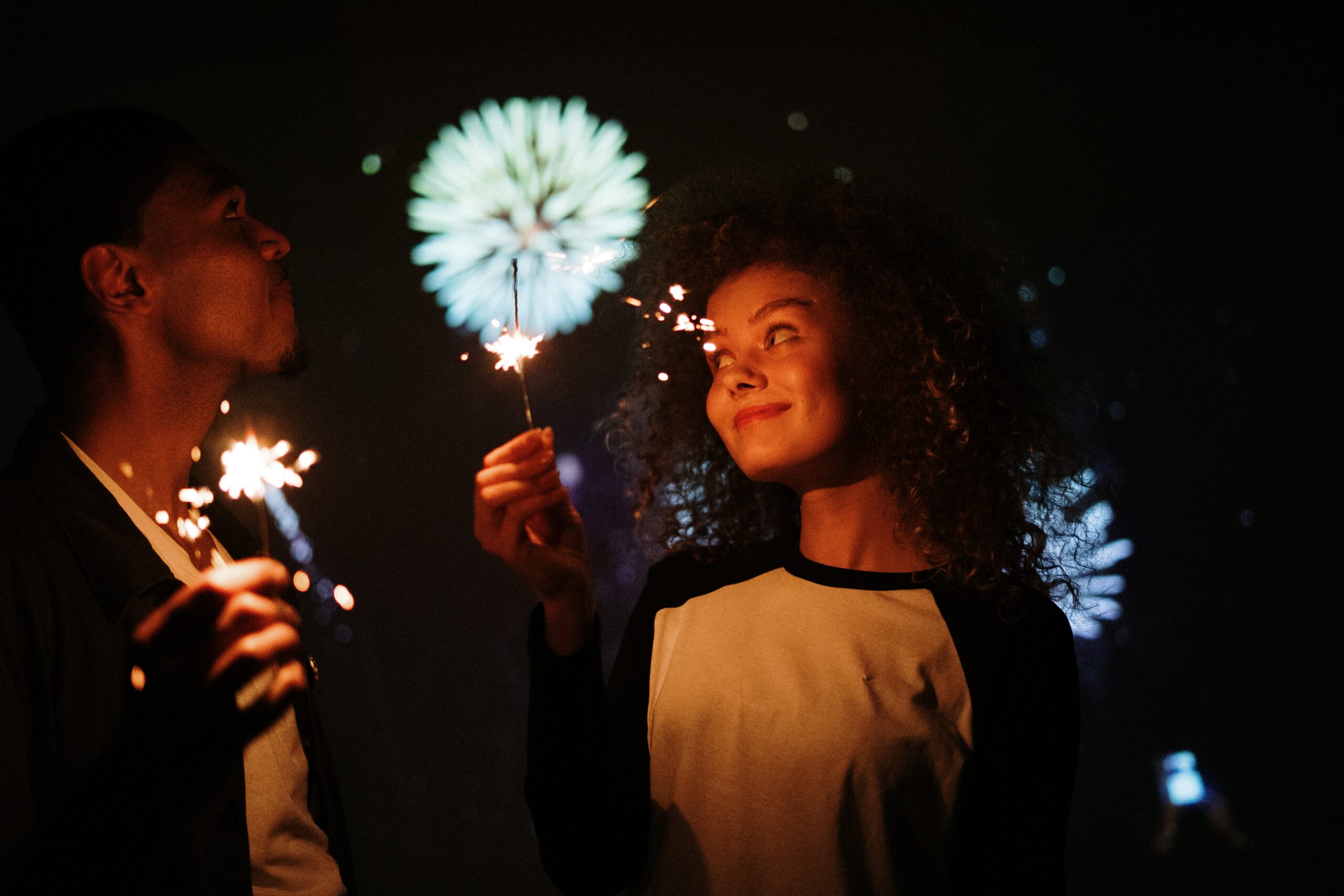 DIY Fireworks
Some people like to do their own fireworks (or similar) on the 4th of July. Always be sure that whatever you plan to do with fireworks is legal where you live, and be safe! For something a little more low-key, consider grabbing some sparklers or similar items. These can be a lot of fun in creating the festive 4th of July mood.
Make Colorful Cupcakes
Making a hamburger or hot dog in the colors red, white, and blue doesn't come so naturally — but it works with cupcakes! Making cakes and other desserts in the colors of the 4th of July can be yet another way to add festivity to your party. It will be fun for the kids, and delicious for the adults at the party too!
Play Lawn Games
If you are having an outdoor party, like a barbeque, for the 4th, setting up some outdoor games can be a great way to keep things lively. Games like horseshoes, bocce, darts, and others are a great way to keep the energy up at an event. You can also incorporate more child-friendly activities, like setting up a slip-and-slide, putting out chalk or other art materials, or setting up a scavenger hunt.
Make a Campfire
A campfire can be a great way to cap off the 4th of July evening. You can cook over it if you want, but at the very least you can make smores! It's also a good time to tell stories, and if you are so inclined, to gather some musical friends and play songs around it!
Getting Drinks for the 4th of July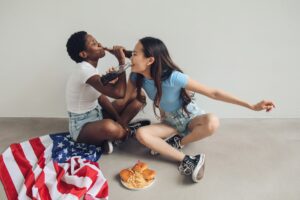 If you are throwing a party for Independence Day, you will need to make sure it's well-stocked — and that includes getting the right drinks. Here are some liquors that will help make your Fourth of July celebration a success.
For cocktails, consider purchasing whiskeys, rums, and vodkas. These liquors can be used in a variety of drinks, from classics like the Old Fashioned to more unique creations. If you want to offer something for everyone, try buying a variety of liquors so that guests can mix and match to create their own perfect drink.
Of course, you will also need plenty of beer and wine on hand. For wine drinkers, reds and whites are always a good bet. If you have a lot of friends who like to drink beer, make sure to have a great variety on hand. There is nothing worse than running out of beer at a party! And don't forget the champagne for toasting!
Looking for a liquor store near you? Use our store locator to find the closest liquor store to your location. Zipps Liquor has a wide selection of your favorite alcohols, at affordable prices, ensuring you can get the party started the right way! We have plenty of liquor stores throughout East Texas.
Whether you are looking for beer, wine, or liquor, we have what you need. We also have a wide selection of mixers and other party supplies to help make your party complete! So stop by one of our liquor stores in Texas today and get everything you need for your party! We look forward to serving you!