This is one of our favorite New Year's Eve cocktails, it combines the booziness of Gin, bubbles of Champagne and a slight sweet and sour taste from the simple syrup and lemon juice. It's bright and bubbly and perfect to cap off one year and ring in the next! Follow the recipe below and give it a try!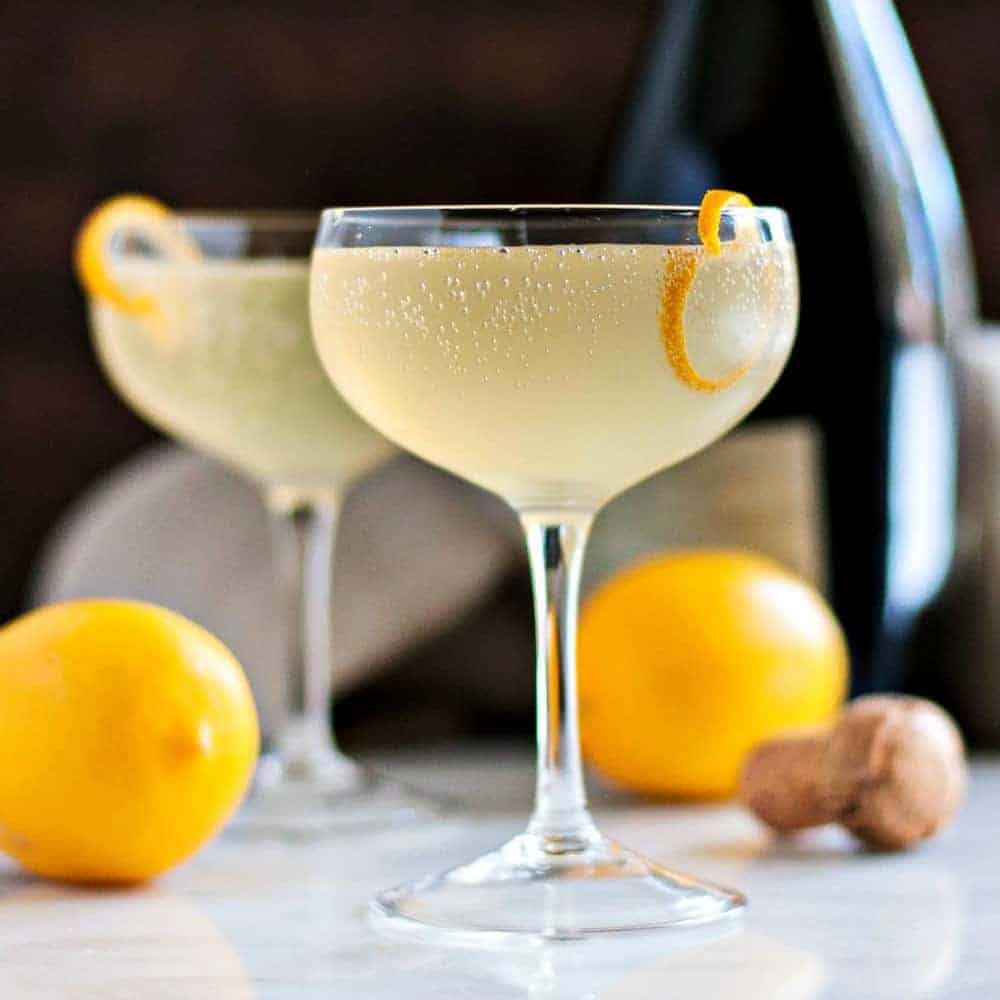 Recipe
2 oz. Gin
3 oz. Champagne
.5 oz. fresh squeezed lemon juice
.25 oz. simple syrup
lemon slice to garnish
in a cocktail shaker combine the gin, lemon juice, and simple syrup. Strain into your glass over ice.
top off with Champagne and add a lemon slice for garnish.
Find a liquor store near me to shop the ingredients