As you move through life, you want to look upon your memories and say, I had a good time. That mindset applies to today, as well. To that end, it's time to plan a new party – a senior party.
It doesn't matter what your age is. What does matter is how you feel about life. If you're ready for a celebration, keep reading for some great tips on how to make your next party one to remember.
Zipps Liquor stores are conveniently located near you. We pride ourselves on offering you competitive prices and excellent customer service in an easy shopping experience with our fully stocked wine, beer, and alcohol selections.
Fun Party Themes for Senior Citizens
Do you want to make sure your senior citizens have a great time on their special day? Check out these ten fabulous party themes that are perfect for seniors!
Movie Marathon

: Pick out some of the all-time classics that your seniors will love, pop some popcorn, and enjoy!

Casino Night

: Set up some casino-style games like blackjack, poker, and roulette, and let your seniors try their luck!

Reminisce

: Encourage your seniors to share stories and memories from their youth – you're sure to hear some fascinating tales!

Game Show Madness

: Turn your party into a game show extravaganza with trivia, charades, and more.

Scavenger Hunt

: Send your seniors on a fun scavenger hunt around the party area – they'll love trying to find all the hidden items!

Dance Party

: Get those dancing shoes on and boogie the night away! Play all their favorite tunes from back in the day.

Arts and Crafts

: Get creative with some arts and crafts projects that your seniors can take home with them at the end of the party.

Karaoke

: Sing your heart out with all your favorite karaoke tunes!

Fondue Party

: Set up a delicious fondue station and let your seniors dip away to their heart's content.

Pamper Party

: Give your seniors VIP treatment with a party that includes massages, manicures, and more!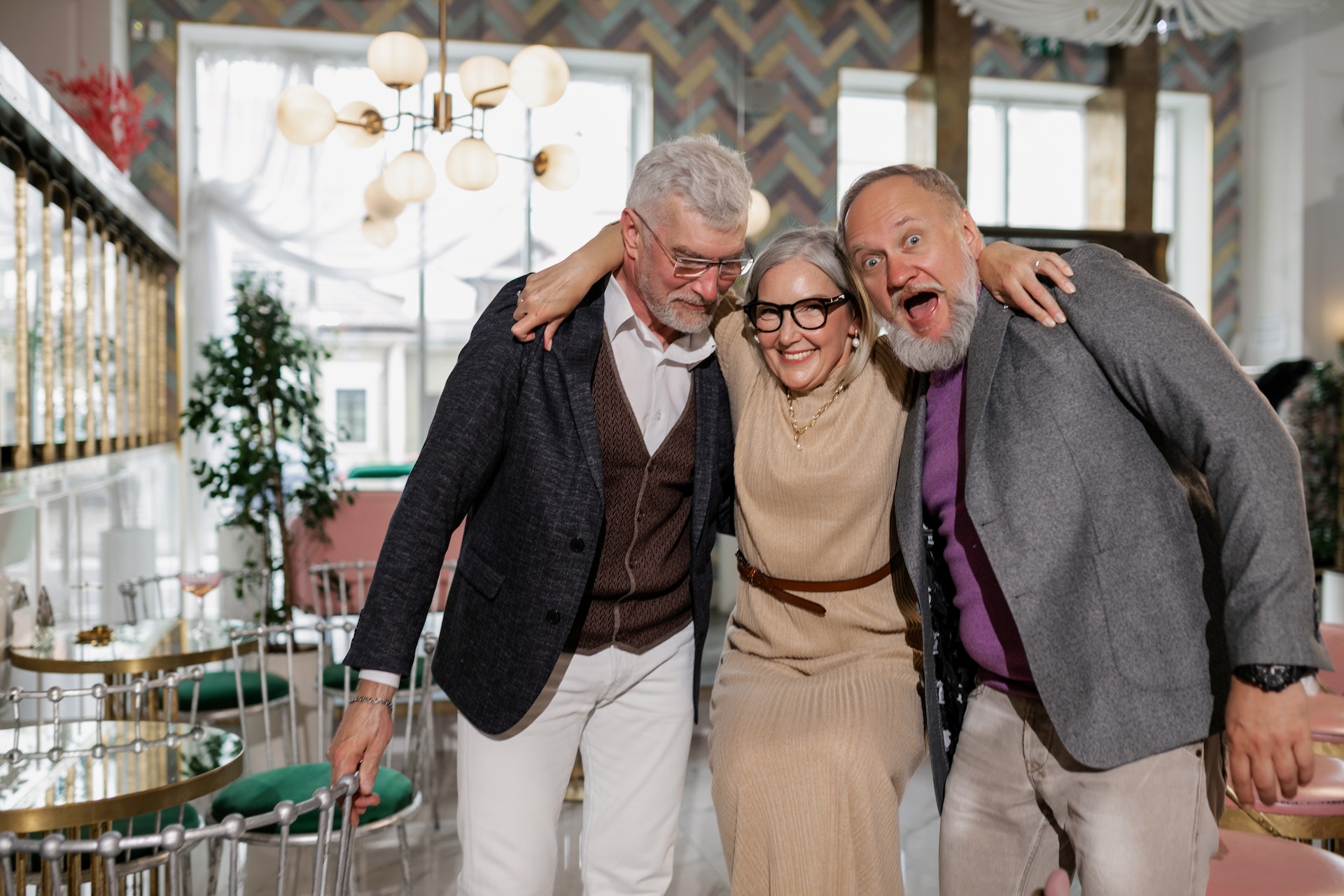 What is Celebrating Senior Citizens Day?
Celebrating Senior Citizens Day is celebrated annually on August 21st in the United States. In 1988 President Ronald Reagan signed Proclamation 5847 to officially observe this day in honor of senior citizens, their resilience, and their continued importance to this country. Craft a party around the older people in this country who are still relevant and meaningful. Make it a fun occasion filled with revelry and respect.
You can plan a party or dinner event any way you like. If some of the attendees enjoy playing a particular sport together, such as the increasingly popular pickleball, try basing your event on that idea. Use pickleball paddles as decorations and ask your guests to wear their most comfortable pickleball attire. Whatever you do, have a lot of fun with the process, and everyone else will, too.
Alcoholic Drink Ideas for Seniors
As you plan the party, you need to decide what type of alcohol to purchase for the event. When it comes to alcoholic drinks for seniors, there are several factors to consider. Begin by asking these questions:
What are your guests' preferences?

Will the drinks pair well with the food you are serving?

Do you want to create a drink-tasting menu?

Would you like to serve a different drink with each course?
Drinks To Try for Your Party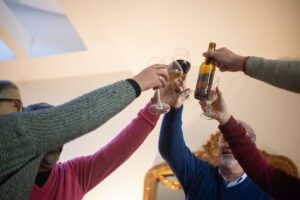 Cocktails and mixed drinks are popular choices for the senior set. They tend to have strong preferences for nostalgia. Drinks that they imbibed during their youth are often the ones they now gravitate towards. Some notable drinks are:
Bloody Marys with a variety of fixings

Hot chocolate with creme de menthe liqueur

Old Fashioned

Sidecar

Moscow Mule
When it comes to drinks, it's all about personal preference with a dash of sentimentality. Sometimes, the best drink has everything to do with the food you are serving or the time of year – think cold drinks during the summer and warm ones in the winter.
Start Planning Early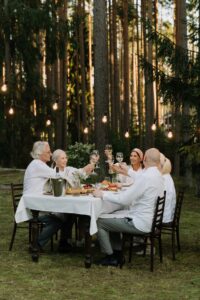 Party planning doesn't have to be a difficult or time-consuming task. Begin preparations as soon as you decide to have a party. By doing so your role will be much easier because you will have time to get everything you want to be done on time.
Begin planning by setting a date. You may need to be flexible with your timeline until you secure a venue, which is your next step. Find a location to suit your guest's abilities that will accommodate the type of party you are hoping to have.
Once you secure the venue and date, it is time to send out invitations. Do this in a manner your guests will be comfortable with, such as paper invitations. If they are tech-savvy, you can send a text invite, email, or post the information on a group forum such as Facebook.
Ordering supplies and themed decorations come next. After that, it will be time to contact caterers and your local liquor store.
Arrange for Transportation
Age never matters for so many things in life. That is also the case when it comes to finding a ride home when the fun has ended. Don't let discussions of transportation woes sully a great party. Instead, be proactive and plan for different ways that your guests can get home should they not be in a safe position to drive.
Since your guests will want to enjoy the party and partake in a drink or two, offer the following as safe alternatives to driving themselves home:
Find someone who will volunteer to be a designated driver.

Hire a driving service in advance.

Have Lyft, Uber, and local Taxi service numbers on hand.

Hold your senior party at a hotel and book a block of rooms.

Arrange for a shuttle service to bring groups of people to and from the party.

If everyone lives close to one another, consider making it a walkable event.
Safety should be an essential part of every party, and yours is no exception. With foresight and planning, everything will go smoothly.
Contact Zipps Liquor Today
Our experienced team at Zipps Liquor is here to help you with all of your party needs. We offer professional events and party planning services for your upcoming celebrations. Let us handle the details. All you need to do is figure out your guest list and then give us the numbers. We have a Drink Calculator on our Events & Parties page where you can calculate the amount of beer, liquor, and wine for suggested purchases based on the number of guests you will invite.
If you'd like to learn more about our high-quality wine, beers, and spirits, connect with us today. Our innovative and creative team members will provide you with excellent customer service. Let us make your senior party one to remember.