Houston is one of the largest and fastest-growing cities in Texas. Whether you live in or around the Houston metro area or are just visiting and taking in the sites and scenery, there are countless opportunities to find quality wine to enjoy with friends, co-workers, or family. H-Town has a buzzing social scene and a bright nightlife, complemented by wine products grown and produced in the great state of Texas and around the world. Learn more about the best places to buy quality wine in Houston, TX, and remember to add Zipps Liquor as one of the wine stores stops on your long list of contenders in "Space City."
If You're Looking for a Winery in Houston Texas
Houston is known for a wide-ranging selection of Texas-grown and produced wines while still offering world-renowned choices from popular regions. Think again if you thought the 713 was too urban or metropolitan to host local wineries. Consider stopping by Houston's favorites for a glass of vino and relaxed conversations.
Nice Winery
10520 Westview Drive, Houston, TX 77043
Visit for tastings, chefs, and cheese pairings, all at a range of prices to make the events accessible to everyone. Events are held in an intimate living room-type setting where even perfect strangers leave as seasoned enthusiasts.
Solaro Estate Urban Winery
13111 Silver Creek Road, Dripping Springs, TX 78620
Before heading to Solaro, ensure you have a spot and can enjoy your tasting by booking beforehand for any number of great experiences involving fantastic vino and good company. You can enjoy any of the following:
Wine tasting flights at 30 minutes

Sommelier-led wine tasting at 45 to 60 minutes

Table reservation for bottle service at 90 minutes
Decant Urban Winery
948 Wakefield Drive, Houston, TX 77018
Decant prides itself on taking grapes from all over the country and fusing them with Texas's best production methods to make terroir-style wine that excites the senses. You don't have to have a reservation for this winery but call ahead during the holiday season because bottles of Wassail sell out quickly.
Sable Gate Winery
2600 Travis Street, Suite #104, Houston, TX 77006
Sable Gate is the love child of a Hungarian-born woman and a Bostonian man who came together to form wines with grapes from all over the globe. While visiting Sable Gate, grab a charcuterie board or one of their housemade oven-fired pizzas; everyone raves over the Silly Dilly and a glass of crisp white or one of the frost varieties.
Clear Creek Vineyards
709 Harris Avenue, Kemah, TX 77565
Not only is Clear Creek a vineyard, but it also hosts a distillery. Find time to enjoy wines made from their on-site facilities and charcuterie boards from Wednesday to Saturday. You can schedule a tour or service for the tasting room. It won't be your traditional Sunday afternoon wine-sipping scene because it is only open to the public on Saturdays.
Other notable winery mentions include:
Perissos Vineyard and Winery

Pur Noire Urban Winery

ErmaRose Winery

Pheasant Ridge Winery

AWI Winery of Texas

If You're Looking for the Best Bar in Houston Texas
Houston is home to plenty of wine bars that showcase area flavors and global specialties, all from the ultramodern center of the urban city. There's no shortage of stellar bars in Bayou City, but if you're looking for more of a wine cellar feel, you're in luck. Swing by any of Houston's best wine bars to sneak a sip or two of what you've been missing in H-Town for too long.
Cellar7
610 Main Street, Suite A, Houston, TX 77002
In the heart of downtown, Main Street offers up Cellar7. It is a large venue with optimum service space and areas for gatherings. Stop by for standard service to enjoy a glass of wine, bar bites, or food from their main menu. Catering is available for larger parties or off-site events.
Mutiny Wine Room
1124 Usener Street, Houston, TX 77009
Mutiny Wine Room has an impressive selection of wines that even seasoned drinkers have not yet discovered. If you show up on Sundays, you might be able to catch a taste of Paella Sundays, where you can enjoy flavorful bites of a regional favorite while you try new producer showcase flights or reigning favorites by the glass or bottle.
Camerata at Paulie's
1830 Westheimer Road, Houston, TX
The design firm Gin Design Group designed the beautiful bar and dining room at Paulie's to provide guests with an aesthetic and comfortable atmosphere to enjoy a glass of wine in one of the many vignetted areas. Choose from a light menu of hors-d'oeuvres, cheese, and meat offerings to pair with an impressive selection of wine that's more than 12 pages long.
13 celsius
3000 Caroline Street, Houston, TX 77004
Deep inside midtown, 13 celsius prepares afternoon snacks of meats and cheeses to complement its wine program that's unparalleled in the area. You can also enjoy paninis and handmade truffles for more intriguing pairings. Be on the lookout for wine-centric pop-up collabs with other local restaurants with big flavors, or stop in for a glass of red or white anytime.
City Cellars HTX
1801 Binz Street, Suite #120, Houston, TX 77004
Let their phenomenal website draw you in, and the food and wine keep you in your seat. Once you're there, enjoy innovative recipes from the City Cellars menu that you will still be talking about at the water cooler on Monday morning. View the impressive wine list beforehand or leave it a surprise when you walk through the door.
Other notable wine bar mentions include:
Memorial Wine Cellar

Vino Lounge

Stella's

Sonoma Wine Bar

Bacco on the Bayou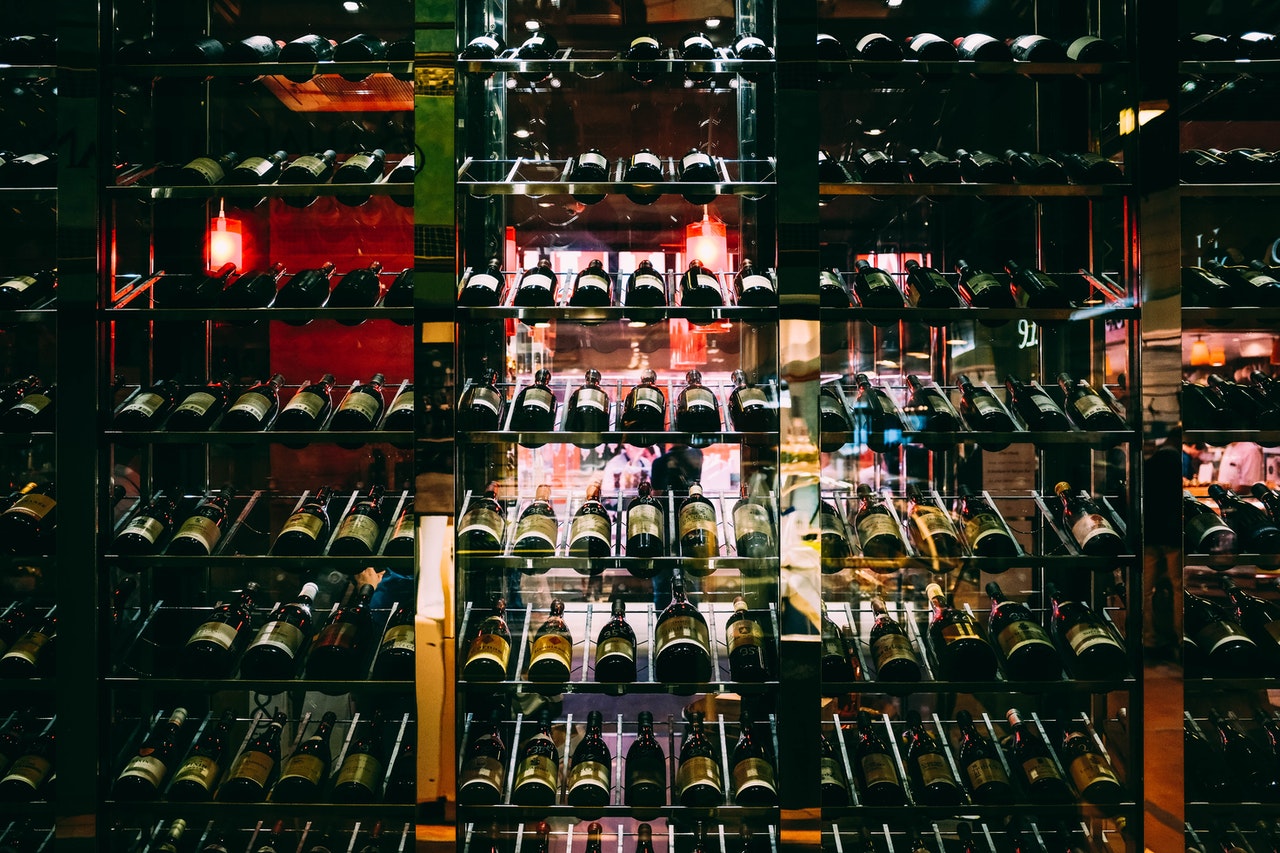 If You're Looking for the Best Wine Store in Houston Texas
Houston is a vast city, and finding the best wine store can be daunting.
There are a few things to consider when looking for a wine store in Houston, Texas surroundings. The first is location – is the store close to your home or work? The second is the selection – does the store carry a wide variety of wines, from affordable options to high-end labels? The third is the price – does the store offer good deals on wine?
One of Houston's best wine stores is located in the Chevron station parking lot on S. Main St. next to the Post Office, on 504 S. Main St., Highlands, TX 77562. Our wine store in Highlands, TX, has a great selection of red and white wines, from affordable options to high-end labels. We also offer good deals on wine, beer, liquor, and other drinks so you can get the best wine at the best price.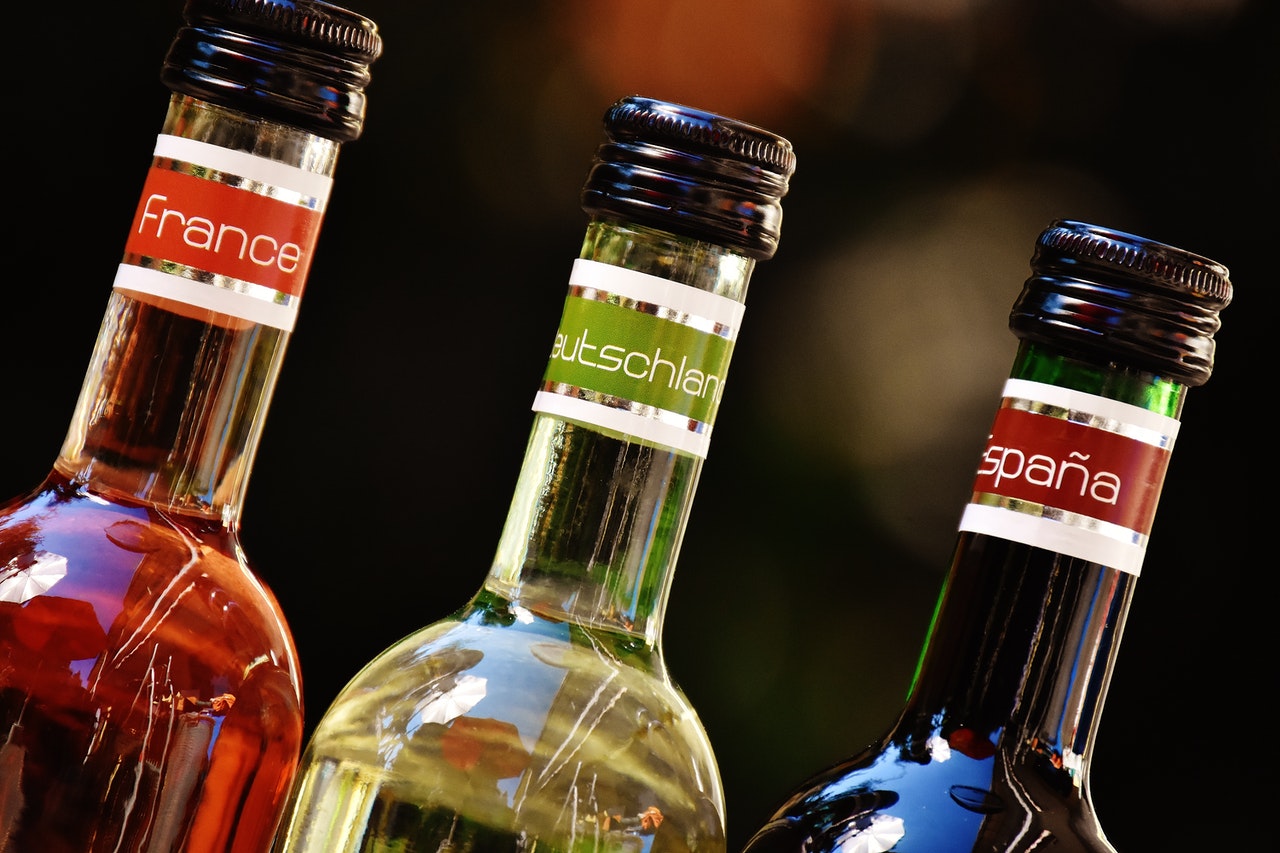 Conclusion
Whether you feel like a trip to a winery or just a chill night at a local bar, Houston has many different opportunities to enjoy a glass of vino. Gather up your friends, family, co-workers, or first date and head out to enjoy a pour in Space City. If nightlife isn't your style or you feel like BYOB-ing your bottle, swing into a nearby Zipps Liquor before heading to one of the many parks or waterways to enjoy the scenery with a fine glass of wine in hand.