Sometimes, you just want to indulge in a delicious cocktail but don't have the time to visit a bar. How do you satisfy your craving then? You grab yourself a flavorful RTD cocktail!
RTD cocktails soared in popularity in recent years, particularly when bars and restaurants had to close down due to COVID-19. Apart from the demand caused by the pandemic, the satisfying taste, variety, and convenience these liquors offer are what really reel people in.
Read on to know more about these beverages and the best RTD cocktails for Texans this 2023.
What Are RTD Cocktails?
Ready-to-drink (RTD) cocktails, as the name suggests, are pre-mixed cocktails that you can serve and consume without the hassle of gathering and mixing ingredients. Apart from being convenient, RTD cocktails come in countless flavors and varieties ranging from canned mojito to craft beer with added lemonade.
Due to these perks, the RTD cocktail industry continues to grow, and it doesn't show signs of slowing down. This year alone, the RTD cocktail worldwide market is estimated to have reached $35.1 billion and is expected to grow by around 3% annually. These numbers show the global appeal of RTD cocktails, but what RTD cocktail brands do Texan drink lovers like most?
Popular RTD Cocktails That Texans Love
Texas was not spared by the RTD cocktail craze, and its people seem to be enjoying these innovative and flavorful beverages. However, there are some RTD cocktails that stand out and seem to satisfy Texan taste buds.
Jose Cuervo Pink Lemonade Margarita RTD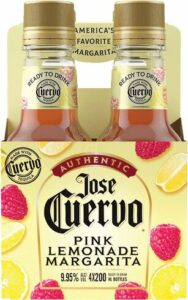 Margaritas are crowd-favorite cocktails that blend well with any occasion. Jose Cuervo takes their margaritas up a notch — offering great taste on relatively low-calorie packages. Their pink lemonade margarita RTD gives a familiar margarita kick all while coming in seven exciting flavors — classic lime, strawberry lime, mango, grapefruit-tangerine, raspberry, pink lemonade, and coconut pineapple.
While the flavors vary, this ready-made cocktail is made from a standard concoction of lime juice, triple sec liqueur, and pink lemonade. Coming at a low price for you, the Jose Cuervo RTD cocktail is perfect for casual gatherings.
Malibu Piña Colada RTD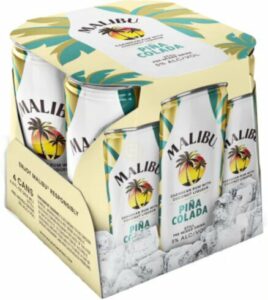 Who said that cocktails should only come in sophisticated glasses and bottles? Sometimes, RTD canned cocktails are better as they are easier to drink from and transport. Malibu's RTD Piña Colada is a great canned option, especially when served ice-cold. It has a light, creamy, and rich piña colada flavor and texture, allowing you to have a refreshing cocktail experience anywhere you want.
This RTD cocktail is made of Caribbean rum, mixed with a multifruit base, citric acid, tartrazine, water, sugar, and some added flavoring.
Absolut Mango Mule RTD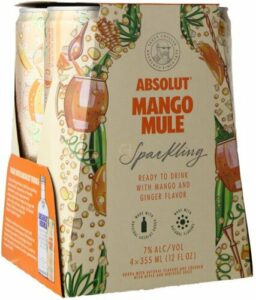 If you're looking for a tropical and citrusy cocktail experience, look no further than the Absolut Mango Mule. Meticulously blended by mixology experts, this canned, sparkling, RTD cocktail boasts several complementary and balanced flavors — natural sweetness, mango crispness, and ginger spiciness. With this fusion of flavors, you can enjoy this cocktail straight from the can. You can elevate the experience further by pouring it into a cocktail glass with a garnish.
Absolut Mango Mule has Absolut's pure, sweet, and smooth vodka as its main ingredient, with added natural flavors and real fruit juice.
BuzzBallz Cran Blaster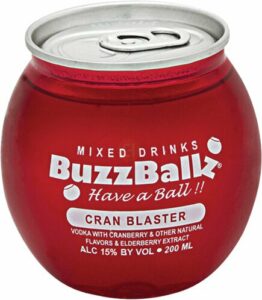 There are a lot of RTD canned cocktails on the market, but nothing comes close to the playfulness of BuzzBallz Cran Blaster's ball-shaped can design. It will surely put your drinking session on a roll! Make no mistake though; BuzzBallz is not all looks and no flavor.
This RTD beverage delivers a sweet and smooth cocktail experience, thanks to the perfect blend of orange wine and cranberry juice. It also comes with other premium ingredients like elderberry extract that adds to the cocktail's sweet taste and aroma. Coming at a great price, it's safe to say that BuzzBallz Cran Blaster is among the best RTD cocktails in terms of affordability and uniqueness.
Jim Beam Bourbon & Ginger Ale RTD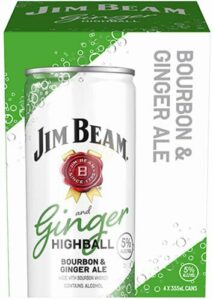 Jim Beam is one of the most popular names in the liquor industry, especially when it comes to bourbon. It's no wonder that it would dip its fingers in ready-to-drink cocktails like the Jim Beam Bourbon & Ginger Ale. This RTD cocktail has the alluring aroma of ginger ale and the polished sweetness of Kentucky Straight Bourbon Whiskey — a delicious combination.
Apart from whiskey and ginger ale, the concoction also includes a hint of vanilla, citrus, oak, and simple syrup. It's relatively mild with 5% ABV, and each can contain 355 ml of the alcoholic mixture.
Store Your Fridge With RTD Cocktails and Always Be Ready To Party!
RTD cocktails are here to stay, and Texans are welcoming them with open arms. From lemonade margaritas to mango mules, there are several mixtures and brands to choose from. Don't be left out of the party — try it yourself.
At Zipps Liquor, you can buy RTD cocktails online or in-store at any local liquor store nearby in Texas. We also offer a multitude of liquor choices, including the best cocktail ingredients in the market.
Start stocking your fridge with RTD cocktails now, and begin the new year with a can or two.