If you're putting on a great party, you need to have a great drink selection. If you are really trying to kick it up a notch as a host, this means curating a diverse array of liquors and other drinks to ensure guests are satisfied — plus, it's a way to show off your good taste.
But what liquors should you buy for your party? Maybe you usually like to keep things simple — or perhaps you're someone who prefers drinking beer or wine — and you're not so sure about what liquors to purchase.
Whatever the case, we can help. Read on for a handy buying guide to getting some of the finest liquors for a party.
Types of Liquors
If you are considering picking up various kinds of beverages, it is worth recapping the different types of liquors.
Despite the wide variety of liquors available, there are actually only six primary types of distilled spirits. These include rum, tequila, vodka, whiskey, gin, and brandy. To start, let's recap a little bit about each type.
Rum
Rum is associated with the tropics, and for a good reason: it's distilled from sugar and is one of the sweetest liquor bases. Rum is an excellent type of dark liquor for a party because it's a versatile mixer.
There are plenty of great options when it comes to buying rum. Buy a couple of different types, and see what's popular!
Tequila
Tequila also has a "tropical" reputation and is made exclusively in Mexico. Tequila is distilled from agave, a plant that grows in Mexico (as well as the Caribbean). Tequila is often 40% or 50% ABV — so it's known as a party liquor for good reason!
There are plenty of fine tequila options for your party. Clase Azul Reposado is one rich, delicious tequila option. It's a high-end drink, but it's worth it!
Vodka
Vodka is one of the most well-known types of spirits. Vodka can be distilled from many sources, but frequently comes from potatoes and grains.
Vodka is a must-have for your party because plain (unflavored) vodka goes with so many different types of mixers! It's strong and goes very well with juice, soda, or various types of specialty mixers.
There are countless great options for vodka out there. While it's traditionally known for coming from Eastern Europe, there are plenty of varieties that are made right here in the United States.
Whiskey
Whiskey is a delicious type of malt liquor that is often made from rye, barley, or similar grains. It is aged in barrels, which gives it a distinct dark liquor color.
Though whiskey does have more flavor on its own than vodka, it is similarly well-positioned as a base liquor for mixing. There are plenty of mixers — soda, juices, and other options — that go wonderfully with whiskey. (Plus, there are plenty of flavored and spiced whiskey options available as well.)
There are plenty of great brands and varieties of whiskey to try. Old Forester Single Barrel Rye Whiskey is a good one; Dewars Double Double Whiskey is another, and it comes in varieties aged to different years (21 years, 27 years, and others).
Grab a couple of different types, and see what your guests like!
Gin
Some people see gin as old-fashioned — but it remains a versatile option and a must-have for any serious party. As a liquor, gin is particularly dry and goes well in drinks like martinis and other non-sweet options. Juniper berries are what impart a unique flavor to gin.
If you intend to serve martinis or a similar drink at your party, be sure to pick up a couple of different gin options!
Brandy
Last but not least is brandy. Brandy is distilled from fruit and has a fruity taste reminiscent of wine. Don't let that fool you, though — brandy is strong, often around 40% ABV.
There are many different fine types of brandy suitable for a party. Cognac is a specific, well-known type of brandy. A delicious, high-end type of cognac worth trying — for a nice affair — might be D'usse liquor.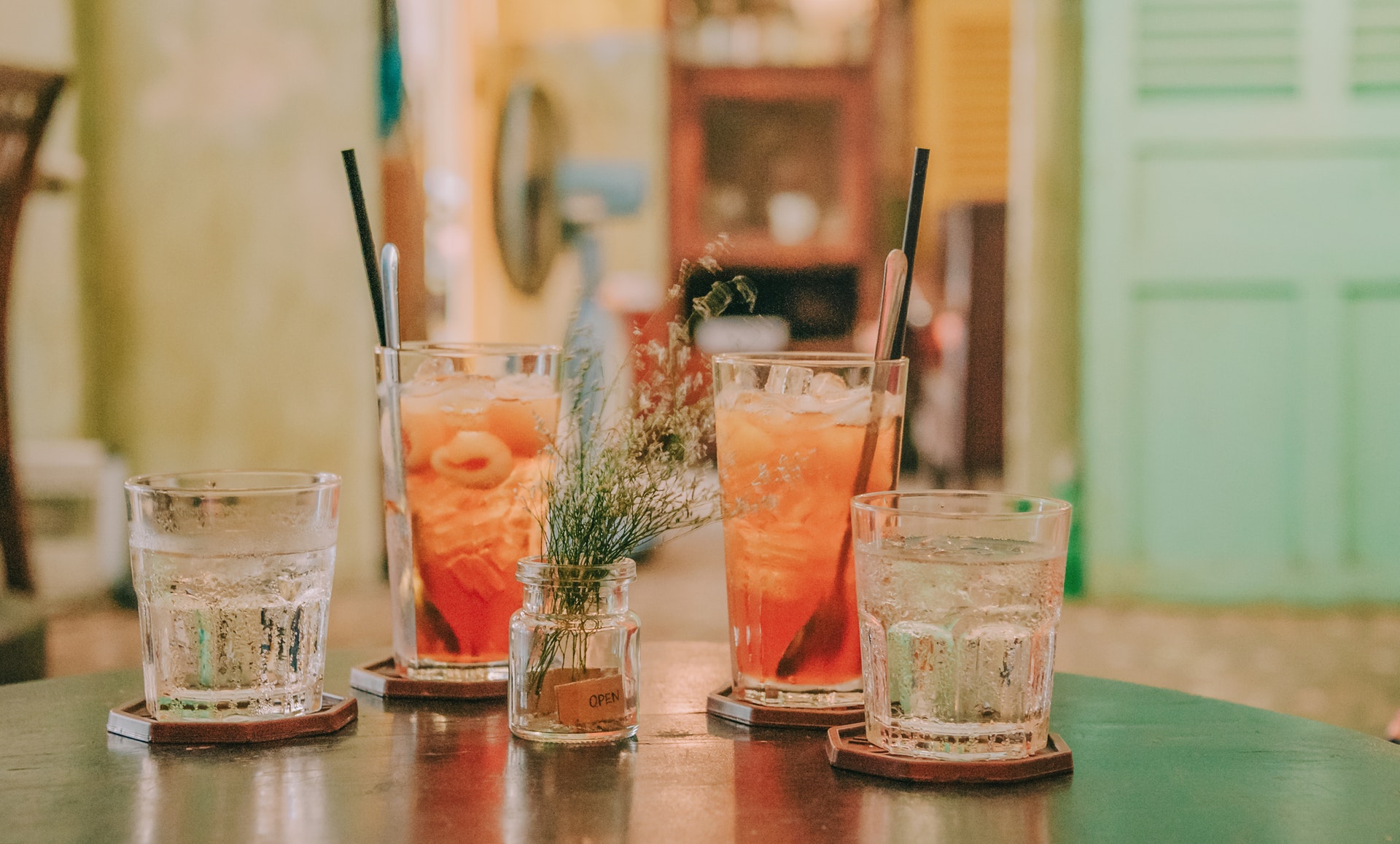 Frequently Asked Questions
If you are not an avid liquor enthusiast, you may have some questions as you seek out the finest liquors for your party. Here are some questions and answers to help you out.
How Should You Store Liquor?
If you are buying a variety of liquor for your party, you want to be sure you're storing it the right way, to best enhance its taste and maximize its value.
Fortunately, storing liquor is a lot easier than storing wine and beer. Generally, storing bottles upright at room temperature is fine (though a little cooler, around 60° F, can help the taste).
Vodka and gin are best served a little cooler, but chilling them before your party should be fine.
What Are the Best Mixed Drinks?
Ultimately, it is a matter of personal taste. But if you're not a big drinker, it's a good idea to learn a few standard cocktails to prepare for your party. You may want to look up proper recipes, but a few general suggestions are below:
Basic dry martini — gin or vodka, with vermouth

Old-fashioned — whiskey, bitters, sugar

Moscow mule — vodka, ginger beer, lime juice
Know, of course, that the list is inexhaustible! For something a little fancier after dinner, for instance, consider combining some D'usse liquor with lemonade. Or just mix a dark liquor, like whiskey, with soda. Be sure to experiment!
What Liquor Is Strongest?
In practice, most hard liquors you buy will be around 40% or 50% ABV (though some can go even higher than 90%. Be sure to check the bottles you buy so you know how strong they are — and above all, always drink responsibly!
Get the Finest Liquors Today
Zipps Liquor has a wide selection of your favorite alcohols, at affordable prices, ensuring you can get the party started the right way! We have plenty of liquor stores throughout East Texas. So stop by one of our liquor stores in Texas today and get everything you need for your party! We look forward to serving you!