All drinks have associations. For instance, champagne, you may think about holidays and celebrations. Beer may come with family barbecues and get-togethers. Roscato wine is a sweet red wine that pairs with various foods and is perfect for date night.
If you're looking for the perfect wine to take your date, look no further than Roscato. With its light and fruity flavor, it's sure to impress. There are many options for you to enjoy. Buy your Roscato wine bottle from your favorite liquor store.
What Makes Roscato Wine Perfect for Date Nights?
The dating jitters are a real thing. Early in dating a new person, you may think too far ahead and worry about whether the two of you can manage a long-term relationship. You may be putting too much weight on the date. Of course, date nights are not only for new couples. Date nights are also a staple for those already in a relationship. If you want to ease your nerves before the date, make sure you have a game plan. Spontaneity might make you more nervous.
What Makes the Ideal Date Night?
The perfect date night depends on you and your partner's interests. For new couples, dates are a way to get to know your partner. If you're in a long-term relationship, date nights can renew the relationship and bring you and your partner closer together. You do not have to prepare anything extravagant for a date to be effective. Instead, consider simplicity as a date option.
There is a reason that dinner is a classic date idea. Preparing a meal for your significant other shows your ability to care for your partner and allows you to sit down and have a real conversation. For example, there are a few possible interruptions when choosing dinner for your date night. Dinner dates allow you to plan the night around conversation.
How Does Roscato Wine Factor Into the Evening?
When planning a date night, consider a Roscato sweet red wine. There are various drink choices, but wine has a casual and classy reputation. You'll always have drinks on hand when you know how to store wine. Stocking up prevents you from having to run to the liquor store in a panic hours before your dinner.
People like red wine because it is a little sweet but not too dry or strong. When on a date, you want to be able to relax. Red wine helps decrease anxiety and may help you feel more confident during the date. There are also health benefits associated with red wine. Drinking red wine in moderation may improve a person's cardiac and mental health, protect against heart disease, and prevent dental cavities.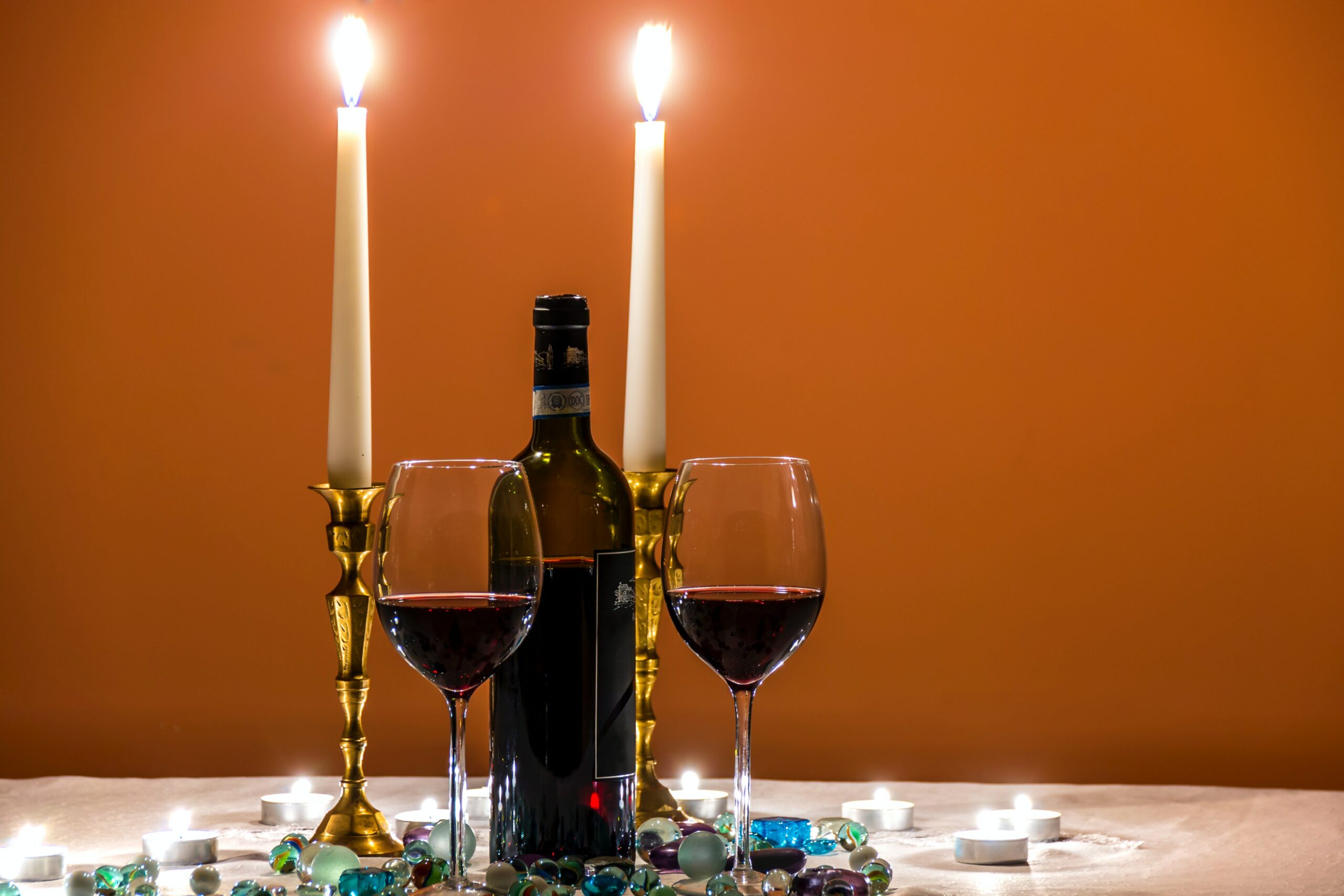 What Can You Pair With Roscato Wine?
If you're drinking the best sweet red wine, you must pair it with complimentary food. Fortunately, red wines are easy to pair with good food. Roscato wine is a well-balanced, sweet, sparkling wine with low alcohol content. It brings out the flavors of tomato sauce and classic Italian fare.
Many people enjoy salty foods alongside sweet wines. For instance, tend to a bowl of potato chips or pretzels through the evening or offer fries with dinner. Spicy appetizers like jalapeno poppers or chili pizza bites taste great with Roscato wine.
If you want to be classic and pair Roscato with cheese, look for soft cheeses like pepper jack and muenster. Be careful, however, with ripe cheeses like brie. Roscato is a fruity wine, and some cheese can overpower it.
When preparing a meal for date night, you don't want to worry too much about pairing the right wine. One of the benefits of Roscato is that it is a simple, fruity flavor that pairs with many different foods. You can enjoy lamb, pork, and other meats alongside it. If you want the date night to be perfect, it helps to find a simple wine like Roscato, so you don't have to worry about the flavors clashing.
Ideal Roscato Wine for Date Night
If you love sweet red wine, then any flavor of Roscato will suit you and your date. Roscato wine's highlights are its berry flavor and light sparkle. The sparkle offers a bit of refreshment, no matter the year. When deciding between the different Roscato blends, personal preference is the key.
When it comes to buying wine for a perfect date, Roscato is always a great choice. This Italian sparkling wine is sweet and fruity, with notes of peach and apricot. It's the perfect wine for celebrating any occasion.
If you're looking for a good wine store to buy Roscato wine in Texas, check out Zipps. We have a vast selection of wines from all over the world, and our staff is knowledgeable and helpful. We'll be happy to help you find the perfect bottle of Roscato wine for your date.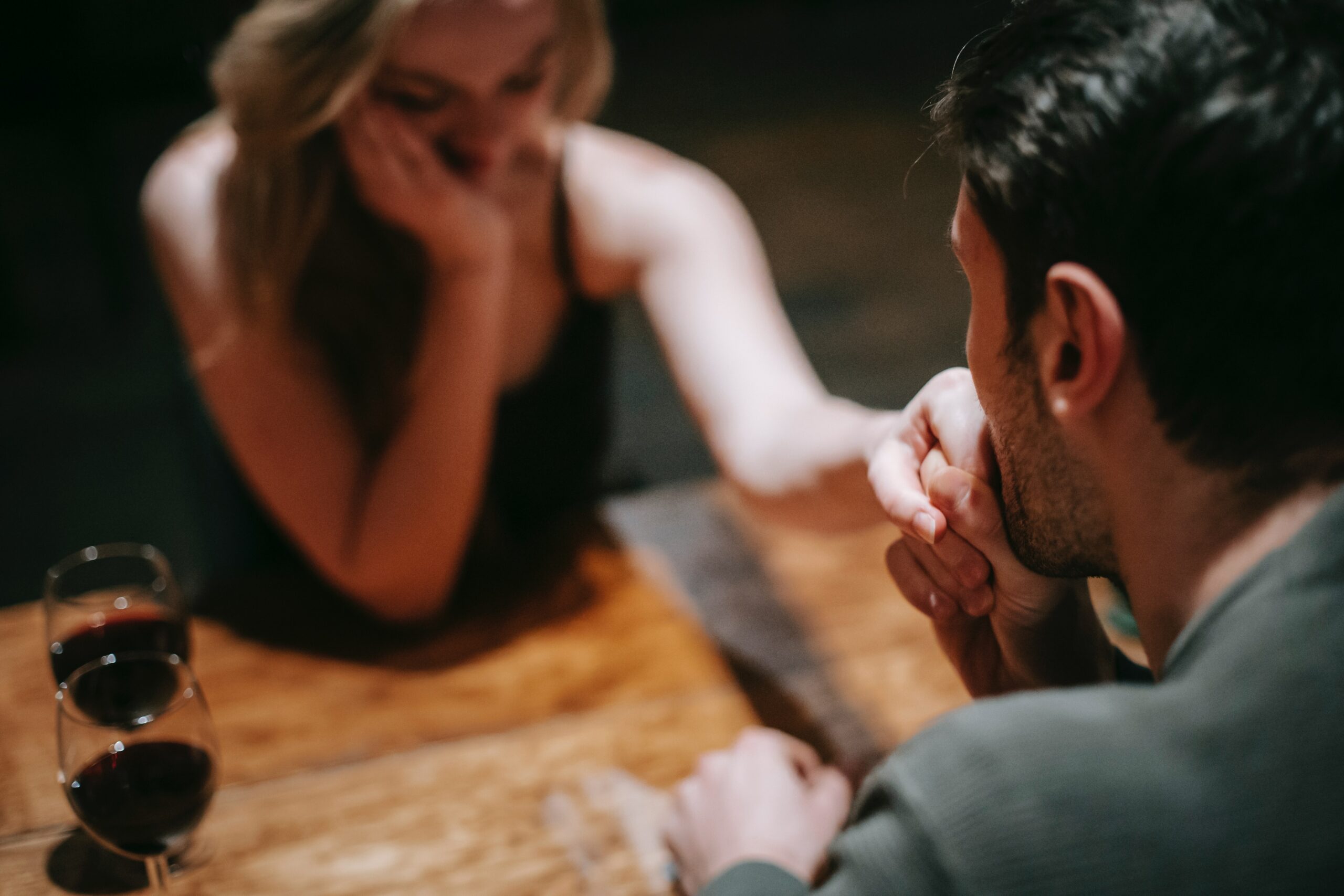 Roscato Rosso Dolce
Roscato Rosso Dolce is one of Roscato's most popular flavors. This is ideal if you love a sweet, light berry wine. Opening the bottle hits you with a sweet aroma of ripe blackberries and other wild berries. Made with three native grape types within the Italian region of Lombardy, Roscato Rosso Dolce pairs well next to most foods and has a delicate sweetness that many red wine lovers enjoy.
Roscato Sparkling Sweet Red
When you first pour Roscato sparkling sweet wine, you're bound to notice the ruby color and fruity notes. Sparkling wines require a blend of red grape varieties that lend themselves to the fresh sweetness of the bed sweet red wine. To make Roscato, wineries harvest the grapes separately at different periods of ripeness. While you can serve Roscato Sparkling Sweet Red wine during your date, consider having it before or after the meal. The low-alcohol content makes it a good starter wine.
Roscato Gold Rosso Dolce
When opening a Roscato Gold Rosso Dolce bottle, you will likely smell violet, spice, and cherry notes. The wine pours at a pale rube color and tastes smooth and fruity. Roscato's wines use a blend of traditional red grapes grown in Northern Italy. Roscato Gold offers a more crisp flavor than the other two blends.
Visit Zipps Liquor for Your Favorite Roscato Wine
If you're looking for a delicious, romantic wine for your next date night, look no further than Roscato wine. This Italian red grape varietal is light and fruity, with a sweet flavor that pairs perfectly with a variety of foods. You can find Roscato wines at most liquor stores, including Zipps Liquor Store in Texas.
Zipps is the perfect place to buy Roscato wine if you're looking for a great selection and some expert advice. The staff at Zipps can help you find the perfect bottle of Roscato for your needs, whether you're looking for a special occasion wine or just something to relax with after a long day. So, next time you're in the mood for romantic drinks, head to Zipps and pick up a bottle of Roscato!