Jiggly. Boozy. Colorful. Jello shots are a great addition to any party and can seriously add to the fun factor. They're easy to make and come in every flavor imaginable.
The best thing about it is you don't have to be a professional mixologist to make jello shots. So, go ahead, and get your jiggles on! These are the tastiest and easiest jello shots around!
What Is a Jello Shot?
A jello shot is a mixture of gelatin and alcohol. They're made by combining jello powder, water, and any hard liquor of your preference — like rum or tequila.
Jello shots are a boozy ingestible treat that you can also play around with in terms of flavor and presentation, making them ideal for parties and celebrations.
Tequila Jello Shot Recipe
Who doesn't like a good tequila jello shot? They're fun, tasty, and generally always a hit. Whip up this tequila jello shot recipe in no time.
What You Need:
Instructions:
In a bowl, dissolve the jello powder in ¼ cup of cold water until it's completely dissolved.

Combine the mixture with ½ cup of boiling water and stir.

Next, jumble the margarita mix and tequila.

When the mixture is ready, pour it into shot glasses or mini cups.

Refrigerate until the jello sets in.
Fireball Jello Shot Recipe
Our fireball jello shot recipe is big on cinnamon flavor. They're a great way to spice up any party. Here's how to make it:
What You Need:
Instructions:
In a bowl, combine the jello with the boiling water. Stir until the jello dissolves.

Add the Fireball and cold water while stirring to mix.

Fill the shot glasses or mini cups with the mixture until ⅔ full, then chill for two hours.

Serve and enjoy!
Margarita Jello Shot
This margarita jello shot recipe is an easy take on a classic cocktail. The bright green color and sweet lime flavor spiked with tequila add a perfect kick to any get-together.
What You Need:
Instructions:
Mix the tequila, triple sec, lime juice, and cold water together in a small bowl. Refrigerate for about 10 minutes.

Meanwhile, stir the boiling water and lime gelatin together until it dissolves.

When ready, combine both mixtures and stir well.

Pour the liquid into shot glasses or molds and chill for two hours or more. Serve cold and enjoy!
Malibu Jello Shot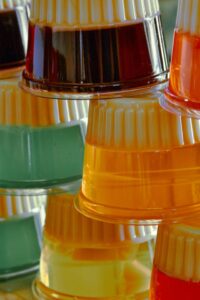 When the temperature drops, this Malibu jello shot recipe with rum will keep your spirits up and can make parties even more enjoyable.
What You Need:
Instructions:
In a bowl, empty the maraschino cherries and run into the water until the runoff is clear.

Stir the jello powder and boiling water together until the powder is dissolved.

Add the Malibu and cold water, and stir well.

In each mini cup, put one maraschino cherry. Then pour the mixture until ⅔ full.

Chill and serve cold.
Jello Shot With Rum
These yummy and refreshing jello shots with rum are a great way to start the party and keep the good times rollin' all night long.
What You Need:
Instructions:
Dissolve jello in boiling water.

When the mixture cools down, stir in the rum and flavored liquor.

Fill your mini cups or shot glasses, then chill in the refrigerator.

Use this recipe to add your own twist on bodacious jello shooters!
Champagne Jello Shot
A pretty pink champagne jello shot recipe, these shots are infused with a fruit flavor for a festive look and are easy to make.
What You Need:
Instructions:
Empty the jello into a bowl, then add the boiling water. Mix well until the jello is dissolved.

Add the champagne and whisk well until evenly combined.

Pour cold water and stir again.

Fill the mini cups as usual and chill until firm.
Blue Jello Shot
Take tropical blue jello shots to the next level with our simple recipe that tastes like an exotic Blue Hawaii cocktail. This blue jello shot recipe is fun and has a delicious spin on a classic jello shot.
What You Need:
Instructions:
Whisk the jello with boiling water until completely dissolved.

Add the cold pineapple juice, coconut rum, Blue Curaçao, and vodka. Mix well.

Pour the mixture into each mini cup and chill for at least two hours.

Before serving, top each mold with whipped cream, maraschino cherries, and pineapple wedges.
Cherry Jello Shot
Finally, this cherry jello shot recipe is bursting with cherry flavor, and will give you the sweetest, reddest jello shots ever!
What You Need:
Instructions:
In a bowl, combine the cherry jello powder and boiling water. Whisk until fully dissolved.

Add the cherry vodka and grenadine syrup to the jello mixture and mix until well combined.

In each cup put one maraschino cherry, and fill with the jello mixture

Chill for four hours or more. Enjoy!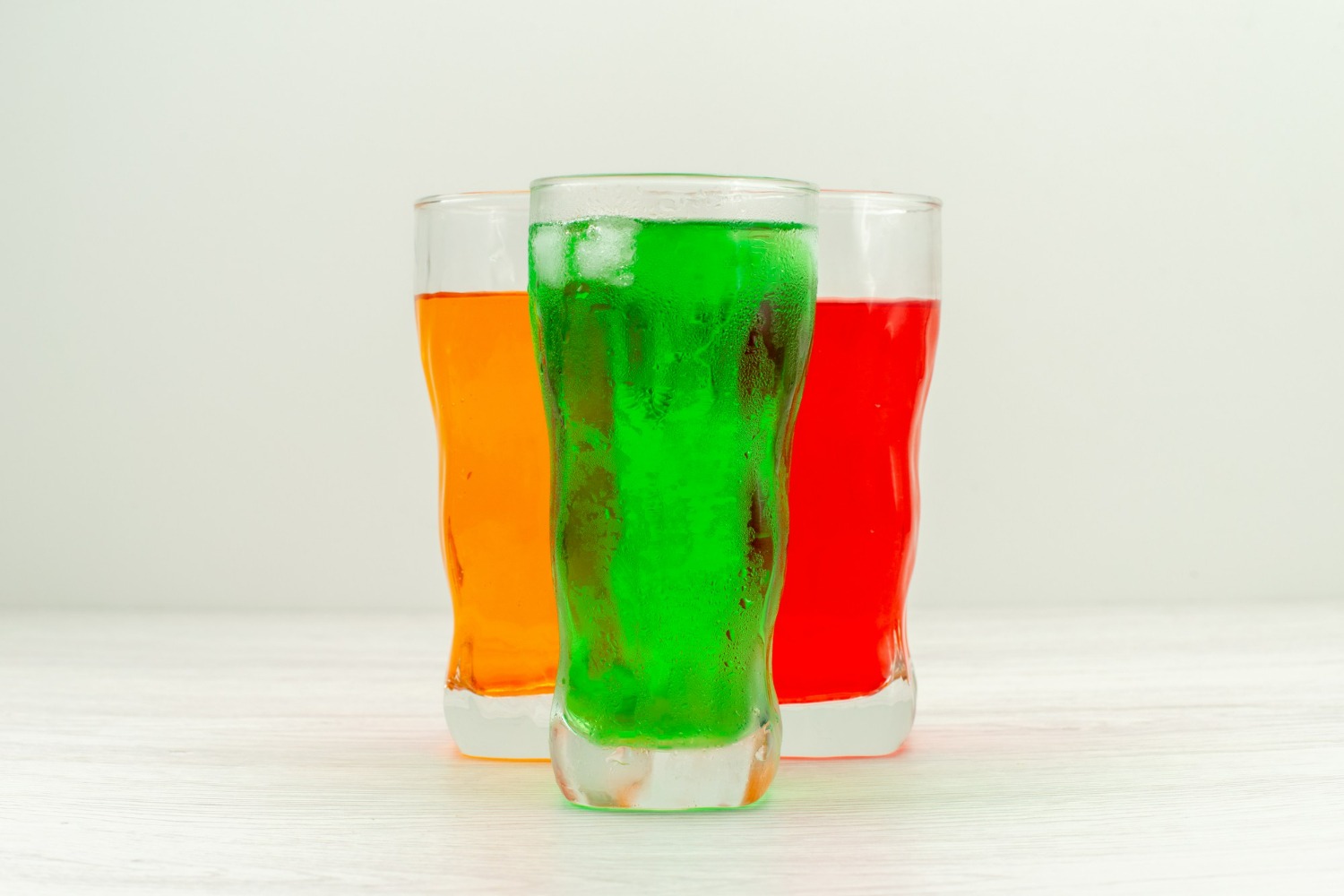 Pick Your Favorite Jello Shot and Invite Your Friends
It's time to get your party started! These are super simple to make and a great way to add a little extra fun to your party.

You can pick your favorite jello shot recipe to serve at your next party, or get inspired by these recipes and invite your friends over for some fun.
Get Ready for the Party at Zipps Liquor
Get ready to have an amazing time with friends and family! From cocktails to spirits and beer, Zipps Liquor has everything you need for your next party. We deliver your favorite drinks conveniently to your home, office, or business. Let us help you stock your favorite spirits.
Zipps has liquor stores around Texas. If you need to do some shopping in person, please feel free to come by.