Texas is home to over 29 million people, spread over 269,000 square miles. It is home to NASA, hundreds of live music venues, and a population as diverse as its landscape. When most people think of Texas, they think of cowboys, country music, and…cocktails? Believe it or not, Texas is home to some of the most popular cocktails in the country. And with that comes an impressive variety of cocktails. From the classics to modern concoctions, there's something for everyone to enjoy. And Zipps Liquor has a lot of stores throughout Texas. Besides, you can shop online and choose between pickup or delivery. Here are 10 of the most popular cocktails in Texas.
1. The Paloma
The Paloma is arguably the top cocktail in Texas. It is a fresh, simple drink using tequila. To create this Texas favorite, your recipe list should include:
2 oz Patron Silver Tequila

1/2 oz lime juice

2 oz grapefruit juice

2 oz club soda

1/4 oz simple sugar

ice

salt
Start with a margarita glass and grapefruit wedge. Rub the grapefruit wedge over the rim of the glass and dip the glass in a plate of salt. Next, add grapefruit juice, club soda, sweetener, and lime juice to the glass. Stir your drink and add ice.
2. Ranch Water
Most Texans agree that one of the top drinks to beat a hot summer day is ranch water. Of all the cocktails on the list, this is one of the hardest to mess up.
The ingredients you need include
3 oz Espolon Blanco tequila

Chilled Topo Chico

1 1/2 oz lime juice
Use a highball glass filled with ice to pour your drink. Start with tequila and lime juice, then top it off with the Topo Chico. For garnish, add a fresh lime wedge.
3. Mexican Martini
The Mexican martini is similar to a large Margarita. The ingredients include:
3 oz Jose Cuervo Especial Silver Tequila

1 1/2 oz lime juice

1 1/2 oz orange-flavored liqueur

1 1/2 oz green olive brine

a splash of orange juice

lime wedges and a spear of olives
Salt the rim of the martini glass and shake the ingredients in a cocktail shaker with ice. Next, strain your drink into the martini glass and garnish it with lime and olives.
4. Ginger Buck
A buck is any cocktail that contains spirits, citrus and ginger beer, or ginger ale. To make a ginger buck, try the following ingredients for your list:
Use a cocktail shaker to muddle the fresh ginger until fine. Next, add ice and all other ingredients. Shake the cocktail until chilled and strain into a rocks glass. If you want a garnish, choose a rosemary sprig or piece of candied ginger.
5. Margarita
When it comes to Texas craft cocktails, margaritas are a classic drink. To create a classic margarita, the ingredients necessary include:
3 oz "1800" Silver Tequila

2 oz lime juice

1 oz simple syrup

1/2 to 1 teaspoon orange liqueur

1 tbsp of lime-salt-sugar

ice
To start the recipe, add tequila, lime juice, orange liqueur, and tequila to an ice-filled cocktail shaker. Shake for about 30 seconds and press the rim of the glass into the salt mixture. Strain the margarita into the glass.
6. Texas Hurricane
The Texas Hurricane is known for its ability to sneak up on you with its power. The ingredients for a Texas Hurricane include:
1 oz Malibu coconut rum
1 oz Captain Morgan spiced rum
1 oz Hendrick's gin

2 oz orange juice

1 oz grenadine syrup

1 oz Dekuyper Blood orange-flavored liqueur

1 oz Don Q 151 proof rum

1 cup crushed ice
Use a blender or drink shaker to add coconut rum, spiced rum, orange-flavored liqueur, vodka, gin, orange juice, grenadine, and pineapple juice. Shake and mix the ingredients before pouring them into a glass-filled hurricane glass. Take the 151 rum and pour it over the back of your spoon to float on top. You can garnish the drink with cherry, lime, and orange. To find ingredients nearby, we have liquor stores all over East Texas.
7. The Southern Sour
Southern sours are a versatile drink. When it comes to East Texas cocktails, you're sure to find southern sours on the list. To make a southern sour, you need:
2 oz Southern Comfort liqueur

2 dashes of Angostura aromatic bitters

1.5 oz Gallo sweet vermouth

ice cubes
Take a cocktail shaker and fill it up with ice. Next, pour the whiskey, aromatic bitters, and vermouth into the shaker. Shake it for about 15 seconds before straining it into a glass. Choose ice or no ice based on your personal preference.
8. Mint Julep
Mint juleps are iconic, even in Texas. Serve them in pewter or silver cups with a handle or rim. If you do not have a pewter or silver cup, you can use a tall glass too.
Mint julep ingredients include:
4 to 5 mint sprig leaves

2 1/2 oz Woodford Reserve Kentucky Straight bourbon whiskey

1/2 oz simple syrup
Take the mint leaves and simple syrup and place them in a collins glass or old-fashioned double glass. Muddle the ingredients to release the mint's aroma. Next, add bourbon and fill the glass with crushed ice. Stir until the glass becomes frosty, and use a mint sprig for garnish.
9. The Old-Fashioned
An old-fashioned is a classic drink throughout the U.S., including in Texas. Old-fashioned ingredients include:
3 dashes of Angostura bitters

2 oz Maker's Mark bourbon

1/2 tsp of sugar

1 tsp of water
To make the drink, add sugar and bitters to your rock glass. Add water and stir to dissolve most of the sugar. Once mostly dissolved, fill the glass with ice cubes and add bourbon. Gently stir until the drink is combined, then express orange peel oil over the glass and drop it in to garnish.
10. The Armadillo
The armadillo combines fruity with spicy and complements a night on the town. To make it, you need:
1.75 oz Milagro Silver tequila

.5 oz roasted yellow pepper shrub

3 drops of chipotle bitters

.25 oz grapefruit juice

2 drops of coriander bitters
Take all of the ingredients and pour them into a mixing glass. Fill the glass with ice and stir for 15 to 20 seconds before straining it into a rock glass. For garnish, use a grapefruit slice.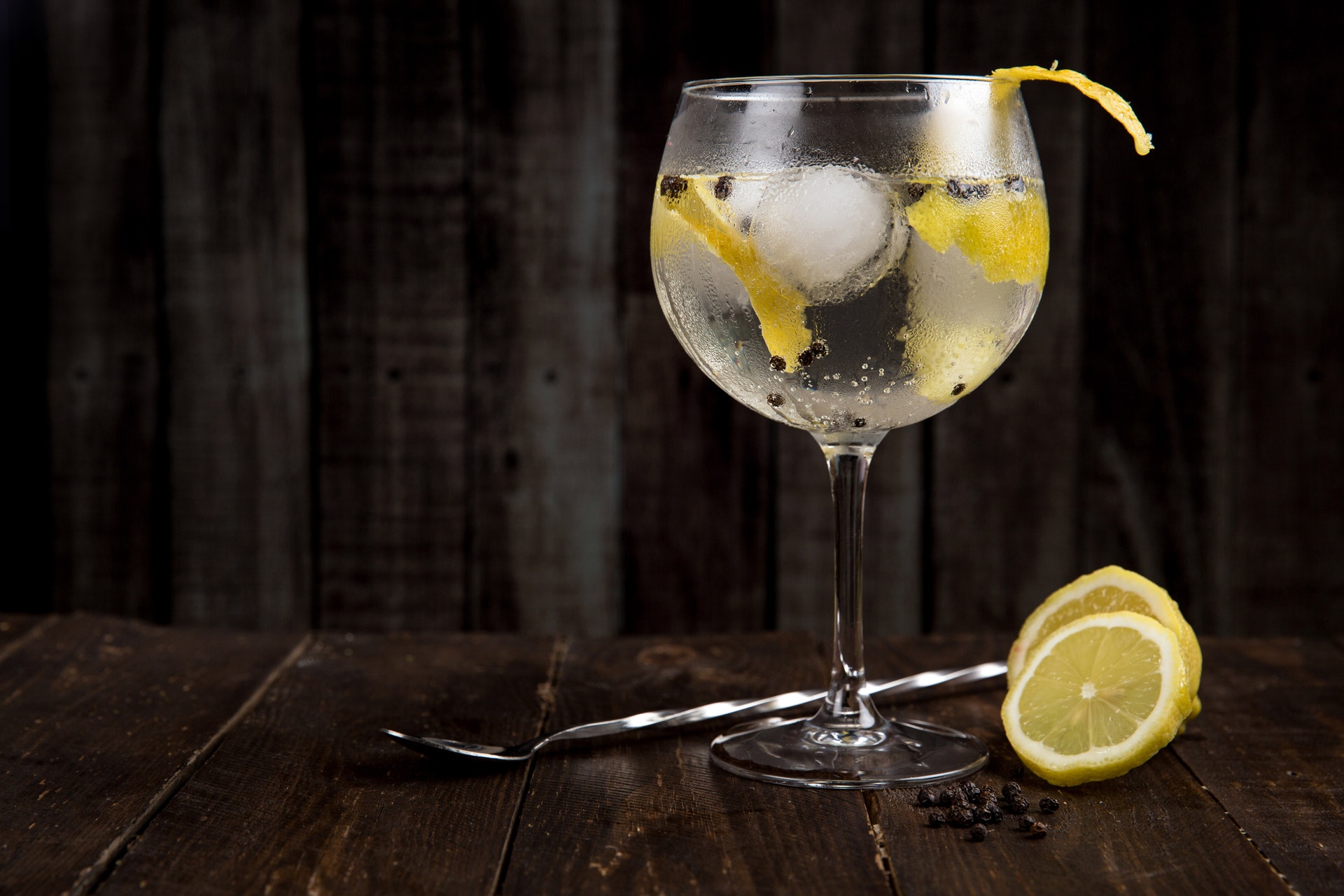 Conclusion
At Zipps Liquor, we want you to have a good time with premium liquor and high-quality craft Texas cocktails. We ensure that everyone can access reasonably priced alcohol throughout the state. We have a wide variety of liquor, wine, and beer. Our goal is to provide everything you need to enjoy your favorite drinks.
We have locations across Texas, so finding a Zipps Liquor store near you is easy. Our friendly staff is always ready to help you find the perfect drink for any occasion. Stop by today and let us help you celebrate life's special moments. Check out the nearest liquor store in Texas for more information!