Mother's Day 👩 is one of the most special occasions of the year. It celebrates the women who nurture and love us from birth. So, when is Mother's Day 2023? In the United States, this holiday is celebrated on the second Sunday of May (May 14, 2023).
The modern celebration of Mother's Day in the US began in the early 20th century. The first official Mother's Day was celebrated in 1914 after President Woodrow Wilson signed a proclamation recognizing the day as a national holiday. Since then, Mother's Day has become a beloved tradition, celebrated with gifts, cards, and quality time spent with family.
According to the National Retail Federation (NRF), Mother's Day is one of the biggest holidays for gift-giving in the United States, with Americans spending an average of $220 per person on gifts for their mothers. The total spending for Mother's Day in the US is estimated to exceed $28 billion in 2023.
Cheers to Mom: Unforgettable Mother's Day Party Ideas
One of the best ways to show your mom how much you appreciate her is by throwing her a party on Mother's Day. Here are some fun and creative party ideas to make your mom feel loved and special.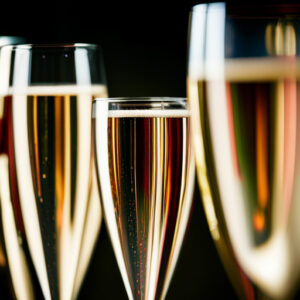 Host a wine and cheese party:

If your mom loves wine and cheese, then a wine and cheese party is the perfect way to celebrate Mother's Day. Choose a selection of wines and cheeses and pair them together for the perfect flavor combinations. You can even set up a tasting station with various wines and cheeses for guests to try. Add some decorations to create a cozy atmosphere, and your mom will feel like she's at a fancy wine bar.

Plan a spa day:

Treat your mom to a day of relaxation and pampering by planning a spa day for her. You can either book a spa day at a local spa or create a spa experience at home. Set up a cozy space with candles, soothing music, and scented oils, and offer your mom a selection of treatments like massages, facials, and foot soaks. It's the perfect way for your mom to unwind and rejuvenate on her special day.

Have a picnic:

If the weather is nice, plan a picnic for your mom, her friends, and her family. Pack a basket with your mom's favorite snacks and drinks and head to a nearby park or scenic location. Set up a blanket and some pillows to create a cozy, relaxing spot to enjoy the beautiful surroundings. You can bring outdoor games like frisbee or bocce ball for extra fun.

Brunch at home:

Start Mother's Day off right with a delicious brunch at home. Cook up your mom's favorite breakfast foods like pancakes, waffles, and bacon, and add some special touches like fresh fruit and mimosas. Set the table with some beautiful flowers and decorations to create a festive atmosphere.
Pop, Fizz, Cheers:
🍾
Sparkling Wines To Celebrate Mom With Style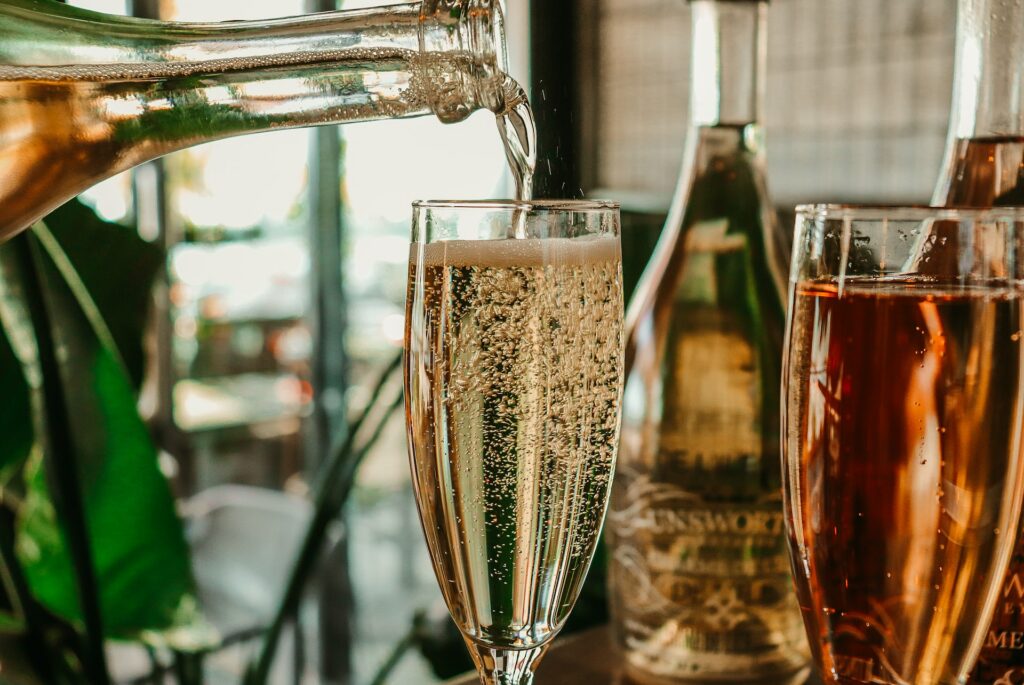 Whatever party idea you choose, the most important thing is to ensure your mom feels loved and appreciated on her special day. Whatever your plans, a bottle of sparkling wine is the perfect way to add a touch of elegance and celebration to the occasion.
There are many types of sparkling wines, so it can be hard to choose. Let us help you out! Here are the top three sparkling wines 🥂 to enjoy on Mother's Day:
1 – La Marca Prosecco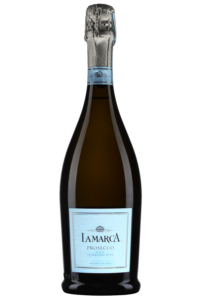 La Marca Prosecco is a delightful sparkling wine that offers a crisp, refreshing taste with a touch of elegance. This Italian sparkling wine is crafted using the traditional Charmat method, resulting in a wine that is light, bright, and effervescent. Its delicate bubbles create a silky smooth texture on the palate, offering a delightful mouthfeel that leaves a lasting impression.
La Marca Prosecco features a fragrant bouquet of fresh citrus fruits, white flowers, and hints of green apples. Its bright and zesty flavors of lemon and lime and its subtle minerality create a perfect balance of acidity and sweetness. This wine is a perfect choice for any occasion, whether it's brunch with friends or a romantic evening dinner.
2 – Korbel Brut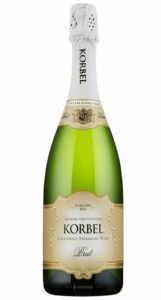 Korbel Brut is a sparkling wine that is synonymous with quality and sophistication. Crafted in the traditional méthode champenoise style, this wine offers a crisp and refreshing taste that will delight the senses.
Korbel Brut features a delicate golden color and a bouquet of crisp green apple and citrus, with hints of brioche and vanilla. It offers a lively effervescence on the palate, creating a refreshing, invigorating, zesty, and delicate mouthfeel. Its flavors of lemon, lime, and honeydew melon are balanced with a subtle minerality, creating a perfect harmony of flavors.
This sparkling wine is perfect for weddings, graduations, New Year's Eve parties, and Mother's Day celebrations! It pairs well with various dishes, including seafood, sushi, and light salads, making it an essential addition to any wine collection.
3 – André Brut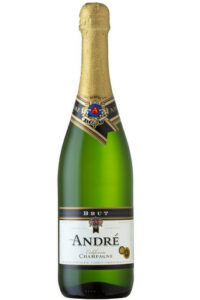 André Brut is a delightful sparkling wine known for its light and refreshing taste, making it a popular choice for celebrations and special occasions.
This California sparkling wine features a pale straw color. On the palate, it offers a crisp and effervescent mouthfeel, with flavors of green apple, lemon, and pear that are balanced with a touch of sweetness. Its clean and refreshing finish leaves a pleasant aftertaste that lingers on the tongue.
André Brut is a versatile sparkling wine that can be enjoyed independently or paired with various dishes. It pairs well with light appetizers, seafood, and fruit-based desserts, making it a perfect choice for any occasion.
How long do sparkling wines last?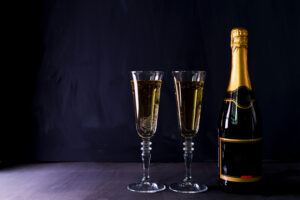 If you're curious about the shelf life of sparkling wines, it's essential to understand that several factors can influence their longevity. In general, sparkling wines can last between one and three years, but this timeframe can vary depending on storage conditions, the type of sparkling wine, and whether the bottle is opened or unopened.
Proper storage is crucial in determining the life of sparkling wines. To preserve the quality and freshness of your sparkling wine, you should store it in a cool, dark place with a consistent temperature, ideally between 45 and 55 degrees Fahrenheit, as mentioned in Wine Folly. Additionally, maintaining a humidity level of 60-70% will prevent the cork from drying out and allow air to enter the bottle, which can spoil the wine.
The type of sparkling wine also plays a significant role in its shelf life. For instance, non-vintage sparkling wines, which are made from a blend of multiple years, usually have a shorter shelf life than vintage sparkling wines, which come from a single year's harvest. A high-quality vintage sparkling wine can last up to five years or more if stored correctly.
Furthermore, it's important to distinguish between opened and unopened bottles of sparkling wine. An unopened bottle can last between one and three years or more, as previously mentioned, but its longevity decreases significantly once the bottle is opened. An opened bottle of sparkling wine is best enjoyed within one to three days as the effervescence and flavors will begin to dissipate after opening. To prolong the life of an opened bottle, use a wine stopper specifically designed for sparkling wines to reseal the bottle and slow down the loss of carbonation.
Buy your favorite sparkling wines to celebrate Mother's Day!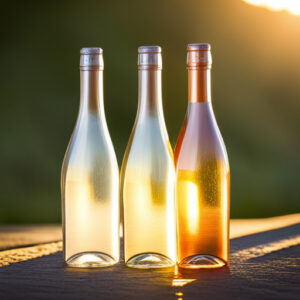 As Mother's Day approaches, you may be thinking of the perfect way to celebrate the special woman in your life. One delightful way to do this is by sharing your favorite sparkling wine bottle. Whether you're planning a lovely brunch or an intimate dinner, a bottle of bubbly is the perfect way to elevate the occasion.
When it comes to finding the best deal on sparkling wines, consider starting your search at Zipps Liquor 🏦. Our impressive selection and competitive prices allow you to find the ideal bottle to suit your taste and budget. If you're unsure where to begin, find your nearby liquor store, and our knowledgeable staff at Zipps Liquor will be happy to guide you through the process, ensuring you find a sparkling wine that you and your mother will enjoy.
If you prefer the convenience of buying from home, then shop online for our extensive selection of sparkling wines 🥂, from popular favorites like Prosecco and Cava to more luxurious options such as Champagne.
Cheers to a memorable Mother's Day celebration filled with love, laughter, and the perfect sparkling wine.