If you're a Texan, you know that nothing goes better with a big ol' plate of barbecue than a cold bottle of Tullamore Dew Irish Whiskey. This smooth, mellow drink is perfect for any occasion and is easily enjoyed by seasoned whisky lovers and newcomers alike.
Let's take a closer look at what makes Tullamore Dew so unique in this Tullamore Dew review.
Taste Note
Tullamore Dew Irish Whiskey is a light and sweet whisky with notes of honey and citrus. It's smooth and easy to drink, making it an excellent choice for those new to whisky. The finish is short and clean, with just a hint of spice.
Texas is known for its strong liquor, but Tullamore Dew is an excellent choice for those who want something lighter. The honey and citrus flavors make it perfect for sipping on a hot day, and the short, clean finish means you won't be left feeling overwhelmed.
Pros and Cons of Tullamore Dew
Tullamore Dew has a long history and is one of the most popular types of Irish whiskey. However, it does have some pros and cons that you should be aware of before you buy a bottle. Let's take a look at each of them here:
Pros
There are several pros to drinking Tullamore Dew.
It is a very smooth whiskey. This is because it is triple-distilled, which gives it a more refined flavor.

Tullamore Dew is very versatile. It can be enjoyed neat, on the rocks, or in cocktails. This makes it an excellent choice for casual drinkers and experienced connoisseurs.

It is relatively affordable compared to other premium whiskeys on the market.

Tullamore Dew has a solid fan base thanks to its rich history and traditional production methods. This means it's easy to find information and resources about the best ways to enjoy it.
Cons
Of course, no whiskey is perfect. There are also a few cons to drinking Tullamore Dew.
Because Tullamore Dew is triple-distilled, some people find it lacks character compared to other whiskeys on the market. This smoothness can be seen as a pro or a con, depending on your preferences.

Tullamore Dew does not age for as long as some other premium whiskeys. It may not have the same complex flavor profile as older whiskies.

Since it is less widely available than other whiskeys, it can be more challenging to find (and maybe more expensive) in certain regions.
What Is Tullamore Dew Made Of?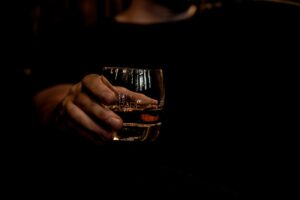 Tullamore Dew is a whiskey that is produced in Tullamore, Ireland.
The whiskey is made from a blend of pot still and grain whiskey. The pot still whiskey is made from a mash of malted and unmalted barley, while the grain whiskey is made from corn and wheat. The two whiskeys are then aged in oak barrels for a minimum of three years.
The final product is a smooth, easy-drinking whiskey with a light floral aroma and a hint of sweetness.
Types of Tullamore Dew Whiskeys
Now that you know what makes Tullamore Dew, are there any significant differences between the whiskeys in the Tullamore Dew Line? It turns out, there are. Let's take a look at some of Tullamore Dew's best whiskeys.
Tullamore Dew Original
The original Tullamore DEW is a blend of pot still and grain whiskeys that are triple distilled and then aged in oak casks for a minimum of three years. The result is a light, smooth whiskey with vanilla, citrus, and honey notes.
This is the perfect whiskey for beginners or those who prefer their liquor on the sweeter side.
Tullamore Dew Special Reserve 12 Year Old
This unique reserve whiskey is a blend of single malt and single pot still whiskeys that have been aged for twelve years in ex-bourbon oak casks. The extra time in the barrel gives this whiskey a richer flavor with notes of toffee, oak, and spice.
This is an ideal choice for those who favor a more full-bodied whiskey.
Tullamore Dew XO Rum Cask Finish
This unique whiskey starts as a blend of single malt and single pot still whiskeys aged for fifteen years in ex-bourbon barrels before being transferred to rum casks for six to twelve months. The rum cask finish adds notes of sweetness and caramel to the already complex flavor profile of this rich, full-bodied whiskey. This is the whiskey for you if you're looking for something exceptional.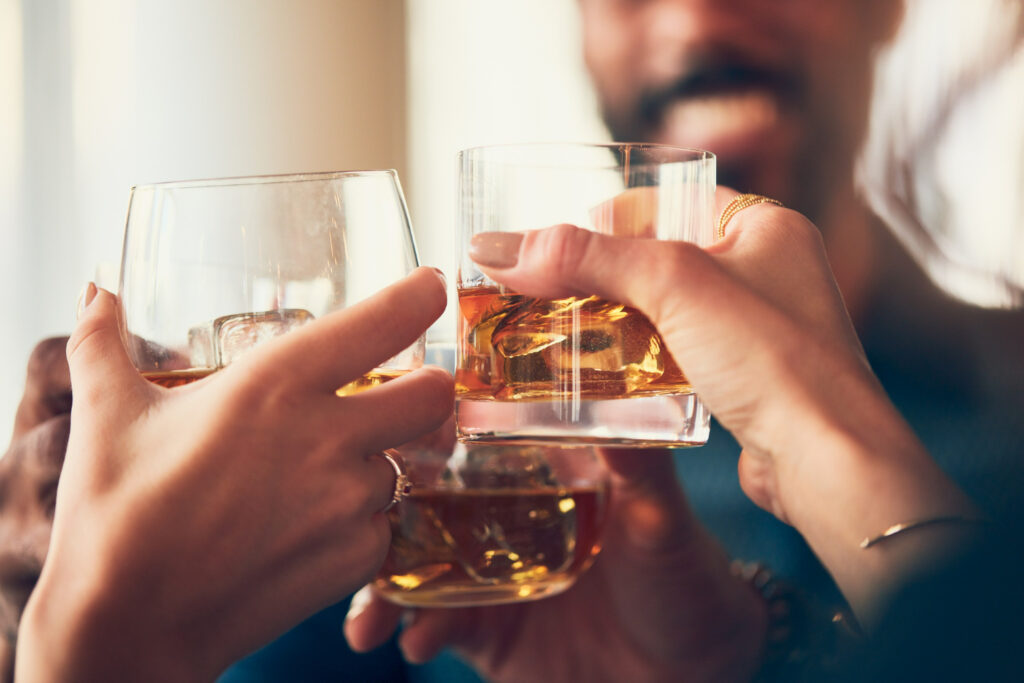 Buy Your Tullamore Dew at Zipps Liquor
If you're looking to stock your bar with some Tullamore Dew, Zipps Liquor is the place to go.
With so many locations throughout Texas, it's easy to find a liquor store near you. Besides, you can shop online and choose between pickup or delivery.
Not only do we carry different types of Tullamore Dew whiskey, but we also have a wide selection of other Irish whiskeys, bourbon, scotch, and vodka.
Stop by today and let our experts help you choose the perfect drink for any occasion.