We are exploring one of the most classical of the Noble Grapes in the world, Sauvignon Blanc! This grape originates from the Loire Valley in France and is present in every regional White wine blend. Dry and full of acidic, grassy and green flavors. Although it originated from France, Sauvignon Blanc is planted everywhere in the wine world, but has become most famous in New Zealand. In New Zealand, the terroir gives Sauvignon Blanc mineraltiy and flavors of herbs and gooseberry. Other places to find top notch Sauvignon Blancs are California, Chile, Australia and South Africa.
A great Sauvignon Blanc can change your mind about white wines, I know it did for me. I was a typical red wine drinker and had the preconcieved notion that all white wines tasted like Chardonnay (which at the time I thought tasted sour and too oaky). This all changed when I got a bottle of Whitehaven from a friend. The herbs, dry citrus flavors and minerality of it changed my whole mind on white wines. I can't get enough of Sauvignon Blancs now from all regions of the world. New Zealand SB's take the cake for me but a really great Sancerre from France is a pleasure to drink!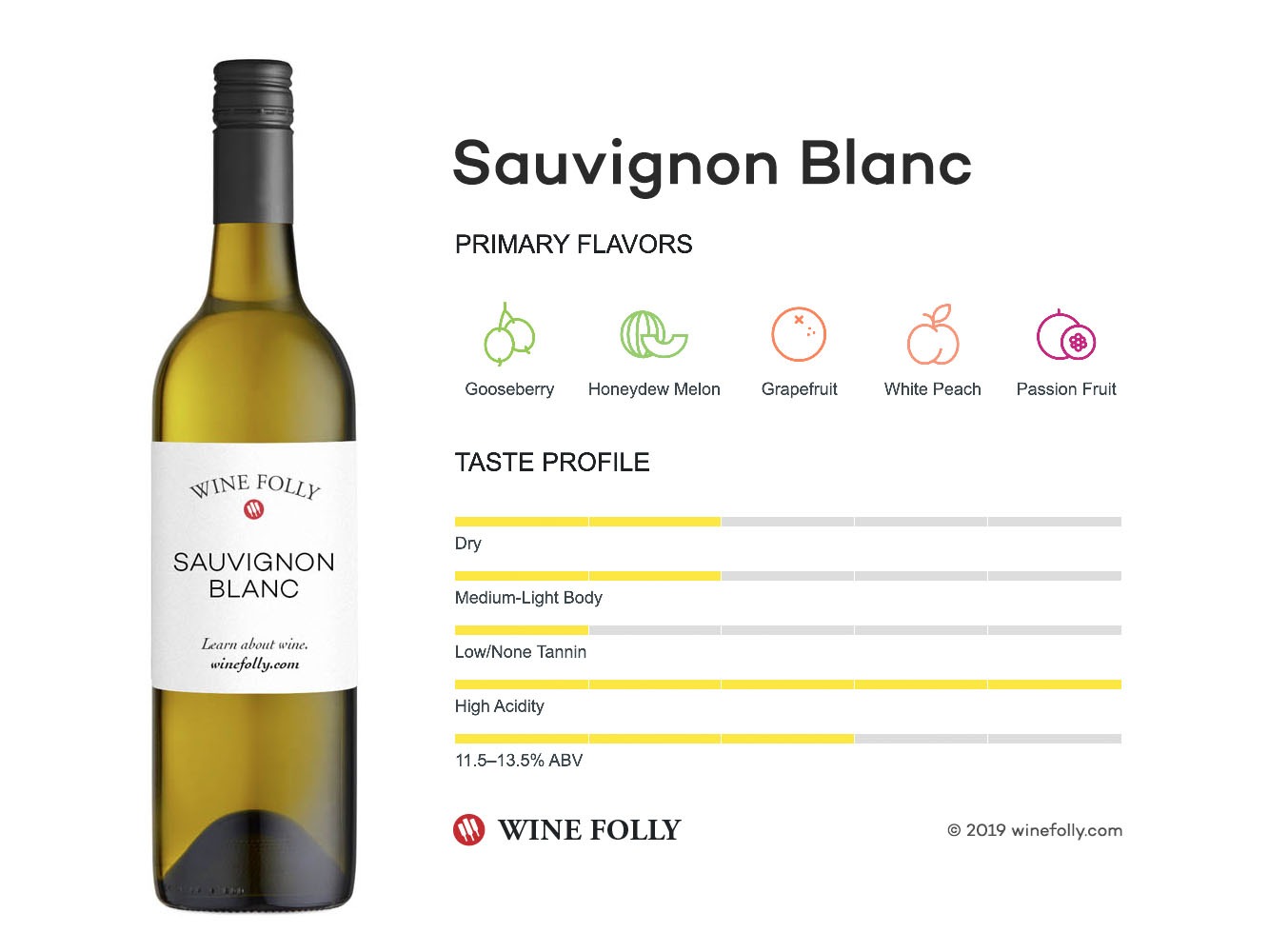 Sauvignon Blanc is also a perfect pairing with seafood, briny shellfish and herb driven asian cuisine. Pick up a bottle of Nobilo or Kim Crawford from our stores and get to enjoying the best of the white wine world! Cheers!