Are you feeling the cold winter breeze running down your neck? Well, the temperature is bound to get more frigid, so make sure you have something to warm you up. Plus, a winter vodka cocktail would be perfect to drink as you warm up by the fire.
Winter vodka cocktails are popular in cold countries like Russia where the temperature can get as low as -90F. While Texas has a fairly warmer climate — rarely going below 32 to 45 F — it can still get pretty chilly, making a cozy winter beverage more than welcome.
Read on to learn more about vodka winter cocktails and the popular options you should try this winter.
Why Are Vodka Cocktails Perfect for Winter?
There are a lot of ways to stay warm during the winter. You can wrap a scarf around your neck, envelop yourself in a duvet, or get close to and hug a loved one. However, for Texan drink lovers, there's no solution to winter frost as perfect as vodka cocktails.
While conventional winter drink choices would include whiskeys, brandies, dark rums, and other brown spirits, true drinking enthusiasts know about the versatility of vodka.
The best thing about vodka is that it's a neutral spirit, making it easy to incorporate into various cocktails. There are already a number of popular winter cocktails with vodka that make you feel warm but also have great taste.
Popular Vodka Cocktails You Should Try This Winter
Several blends of vodka cocktails are waiting for you to try out this winter. However, if you're looking for something that can provide a great flavor, here are a few options you should consider.
#1 – Jack Frost Cocktail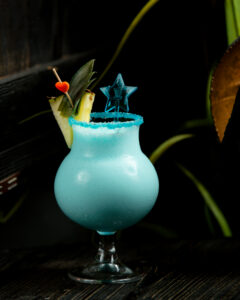 You might know Jack Frost, the snowman from the 1998 classic film, but have you tasted Jack Frost, the classic cocktail? This cocktail is perfect for winter, especially during Christmas gatherings. It has a sweet and tropical flavor that counteracts winter's chilly vibe.
It's also easy to make. All you need are
0.5 cup of

Grey Goose

vodka,

1 cup of Del Monte pineapple juice,

some ice,

0.5 cup of Arrow blue curacao,

0.5 cup of Bacardi Coquito coconut cream.
You'll also need honey and flaked coconut for rimming glasses.
First, you'll have to rim the glasses by pouring a small amount of honey and sprinkling some coconut flakes. Then, mix all the other ingredients in a blender until you get your preferred consistency. Pour the mixture into the glass, and that's it. Jack Frost is ready for serving.
#2 – Winter Scarves Cocktail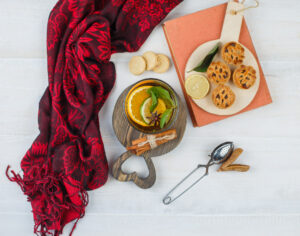 If you plan to host a formal dinner or would just like to add some elegance to your evening meal, go for the Winter Scarves cocktail. This cocktail looks classy in its simplicity. Its perfect balance of ingredients also gives it a fun and exciting taste.
Speaking of ingredients, you'll need about 50 ml of Grey Goose vodka, 30 ml of sub honey, and 150 ml of boiling water. You should also prepare two slices of lemon wheels, a lemon wedge, a slice of ginger, a cinnamon stick, and some cloves. To create winter scarves, you only need to mix the ingredients into a mug and let it sit for a few minutes.
Then, add the wedge and cloves as garnish.
#3 – Arctic Mule Cocktail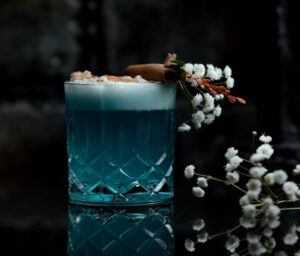 For drink lovers, the two most important things are delicious cocktails and good health. The Arctic mule cocktail provides both. This vodka cocktail's winter option has a delightful tropical taste that fends off the excess cold.
It's also relatively low on carbohydrates, thanks to ingredients like sugar-free peppermint syrup and sugar-free ginger ale. Its other ingredients include pineapple vodka, blue water enhancer, and lime juice. Just mix the ingredients in a glass, and voilà! You have the perfect cocktail for the holiday season!
#4 – Icy Winter Cocktail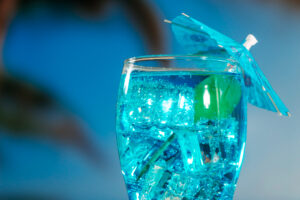 The icy winter cocktail's fun look and flavor make it perfect for the colder seasons. The blue color and blueberries exude a winter aesthetic, while the alcohol makes you feel warmer.
This delish concoction consists of
Mccormick vodka,

fresh lemon juice,

and sugared blueberries.
Mix the liquid ingredients, pour it into a glass, skew the blueberries on top with a garnish pick, and enjoy!
Stay Warm This Winter With These Delicious Vodka Cocktails
From Jack Frost to the Arctic Mule, there are many popular and delicious winter vodka cocktails to choose from. You can try a few or try them all. However, to create delicious winter vodka cocktails, you'll need high-quality vodka.
Look no further than Zipps Liquor. We have a wide selection of vodka brands and types. Feel free to order online or visit a Zipps liquor store near you. Stay warm this winter with a vodka cocktail.