Have you been drinking the same old beverage every day? Do your taste buds long for something new and exciting? Try making yourself a Texas Tea cocktail. It's sure to make an impression.
The Texas Tea cocktail consists of a concoction of alcoholic beverages with a little dose of cola. If you're not careful, you might get overwhelmed by its power, and things can go into a literal spiral.

However, if you're prepared and get the mixture right, you're in for a treat. Read on to learn more about this Texas iced tea cocktail and how you can make one.
How Is the Texas Tea Cocktail Different From a Long Island Iced Tea?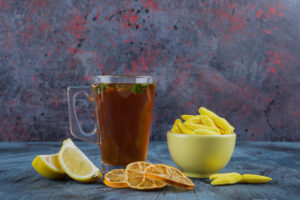 Long Island iced tea is a popular cocktail — and a crowd favorite during parties and reunions. It's made from a mixture of different kinds of liquor. Cola is added to give the cocktail its signature amber hue. However, don't let its seemingly harmless color deceive you. This drink can pack a punch!
How is the Texas Tea cocktail any different? The answer is simple — whiskey. The Texas Tea cocktail has an added shot of bourbon whiskey to it. This makes it more of a variant of Long Island iced tea than its own distinct and separate cocktail. The difference might seem small, but that extra liquor adds a new layer of power to the already potent Long Island iced tea.
Ingredients
The Texas ice tea cocktail requires you to mix six kinds of liquor and cola into one drink. To make this awesome cocktail, you'll need half an ounce of each of the following ingredients: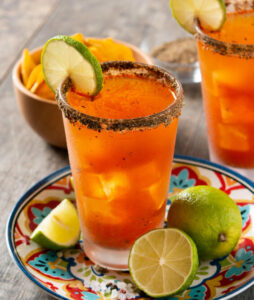 Bourbon Whiskey (i.e. Jim Beam Kentucky Straight Bourbon Whiskey)
Gin (i.e. Hendrick's Gin)
Tequila (i.e. Jose Cuervo Especial Silver Tequila)

Triple Sec (i.e. Mr. Boston Triple Sec)
You may skip some of the other spirits if you want — just remember to keep the whiskey if you want to make this cocktail Texas-style.
Aside from the liquor, the non-alcoholic ingredients you'll need are:
2 ounces of cola

1 ounce of sour mix or simple syrup

1 lemon wedge

Ice cubes
Texas Tea Recipe
Making the Texas Tea cocktail is a straightforward process that should take no more than three minutes to finish. First, gather all your ingredients in one place. To get accurate measurements, you should set aside a small measuring glass for each of the six liquors. Then, pour the recommended half an ounce into each glass. It's important that you get the volume right to reach the desired cocktail potency.
Next, get a Collins glass and fill it with ice. Pour all the liquor and sour mix into the glass one at a time. Then, carefully mix the drink. Proceed by pouring the cola, and mixing it again. Be careful not to spill any as this can alter the balance of flavor. Lastly, garnish your cocktail with a fresh lemon wedge.
That's it. Your Texas Tea cocktail is ready to serve!
Calories and Nutritional Facts
You might be wondering how the Texas Tea cocktail — with all the spirits in it — can affect your health. Here's an estimate of the calorie, vitamin, mineral, and protein content of one serving of this Texas sweet tea cocktail: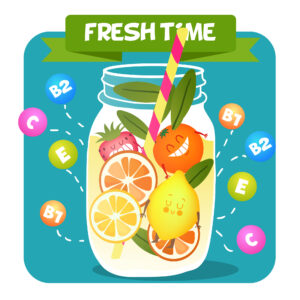 Calories (450)

Vitamin C (360mg)

Calcium (177mg)

Iron (4mg)

Potassium (946mg)

Protein (7g)

Total Fat (2g)

Cholesterol (0mg)

Sodium (18mg)

Total Carbohydrates (82g)

Dietary Fiber (19g)

Total Sugars (35g)
Buy Your Ingredients at Zipps & Make Your Own Texas Tea!
If your Texas days are getting a little repetitive and stale, make things exciting and fun by getting yourself a Texas Tea cocktail. You can even host a party, so your friends can enjoy it too. You might need to get more ingredients than your average cocktail, but as soon as you have everything, creating the drink is just a breeze.
Speaking of ingredients, you don't have to worry about that either. Zipps Liquor has a wide selection of whiskey, vodka, gin, tequila, rum, triple sec, and other alcoholic beverages that you can choose from.

Visit your nearest liquor store in Texas or shop online!