With summer in the air, there are a lot of outdoor activities to enjoy with your loved ones. One way to bond with your friends and family this summer is to enjoy an outdoor picnic. There are many ways to plan a picnic, but no meal would be complete without the right Texas drinks for a picnic.
Looking for the best picnic drinks in Texas? Look no further than these refreshing options! From sweet tea to cold beer, there's something for everyone to enjoy.
Sweet Tea: No picnic is complete without a pitcher of cold, sweet tea! This Southern staple is perfect for sipping on a hot day.
Lemonade: Another refreshing option for picnicking is lemonade. Add some mint leaves or berries for an extra flavor boost.
Cold Beer: Don't forget the beer! Grab a few cold ones to keep everyone hydrated (and happy!) during your picnic.
Wines: If you're picnicking in the evening, why not bring along a bottle of wine? Red or white, it's up to you. Just don't forget the glasses!
Sparkling Water: If you're looking for a non-alcoholic option, sparkling water is always a good choice. Add some fresh fruit for a fun and festive twist.
Don't forget the sunscreen! Texas summers can be brutal, so make sure you slather on the SPF before heading out to enjoy your picnic. Happy picnicking!
Why Should You Host a Summer Picnic?
If you're like most people, you may not need much convincing to host a picnic. Picnics provide a place for people to get together, share a meal, conversation, and have fun without worrying about the bustle of the rest of the world. There are various benefits to reap from an outdoor picnic.
Exist in the Present
When you manage to live in the present, you can eliminate worry and start appreciating the world around you more. Letting yourself live in the moment can help you better understand the world around you. People tend to overthink less and may have better social skills.
Have a Stress-Free Meal
Going out to a restaurant can be nice, but it isn't always relaxing. Sometimes, you must deal with crowds, poor service, and hit-or-miss food. On a picnic, you choose and prepare the food. You know you'll have the right amount that meets all of your tastes and preferences. Additionally, you can add any drink you want to the mix. For example, if you've been researching the latest summer cooler recipes, a picnic is the ideal place to show them off.
Bond With Your Loved Ones
Summer picnics take you away from the bustle of city or suburban life. There is nothing to interrupt a good conversation. You have an opportunity to speak with the people you invite in a relaxing, calm environment. A summer picnic can be a gathering of close friends and family or a romantic occasion between two partners. You can also invite acquaintances or people you want to bond with more. Taking time out of your day to meet outdoors can help you get to know the other person.
Boost Your Mental Health
Spending time outdoors decreases symptoms of anxiety and depression. The sun reduces stress and improves the overall mood. In addition to making you feel better during your time outside, an outdoor picnic could help you sleep better at night. The more time you spend outdoors, the more nature helps regulate your body's sleep-wake cycle. Nature has a way of erasing negative emotions and interrupting ruminating thoughts.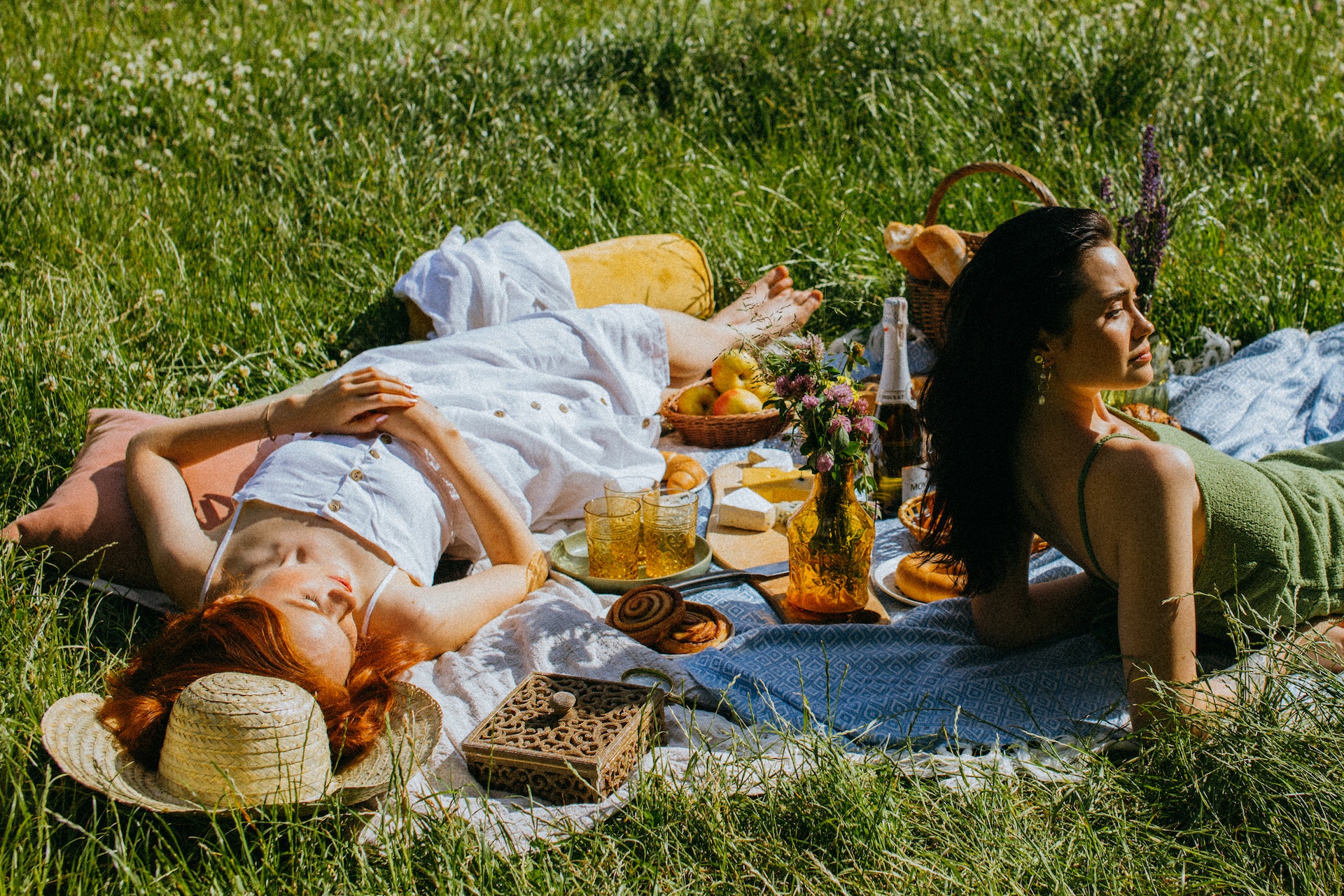 How Can You Prepare for a Summer Picnic?
Texas summers are hot; if you want the perfect picnic, you have to keep the heat in mind. The following are some of the more essential tips to prepare for your picnic.
Time Your Picnic
Do not spend time outdoors during the hottest part of the day. When you go out between the hours of noon and four, you have a higher risk of developing heat exhaustion, heat stroke, and other heat-related illnesses. Try to have your picnic earlier in the morning or later in the day. A picnic that goes into the night keeps you and your guests cool while allowing you to enjoy the sunset with good food and the best picnic drinks.
Bring Shade Along
Do not forget the shade. Most people will remember to bring a nice blanket for the picnic spread, but not everyone will choose to bring an umbrella along. Think of how you keep yourself safe at the beach and apply it to your next picnic. Going to a heavily wooded area may not require an umbrella or any manmade shade. However, you should always be prepared to stay cool.
Choose Appropriate Foods
On warm days, always choose food that will not go bad outdoors. While the cooler can keep food ice cold, along with the drinks, be careful of food that may be sitting out on the blanket for an extended period. For instance, you do not want a potato or tuna salad to be out for more than one hour if you have temperatures over 90 degrees.
Fresh vegetables, including cucumbers, peppers, broccoli, and tomatoes, can handle heat relatively well. Wash all your vegetables in advance and lay a damp, clean paper towel on the cooler. Always pack your salad dressings separately to keep your veggies crisp. Mediterranean foods handle the heat well, as do various nuts and seeds.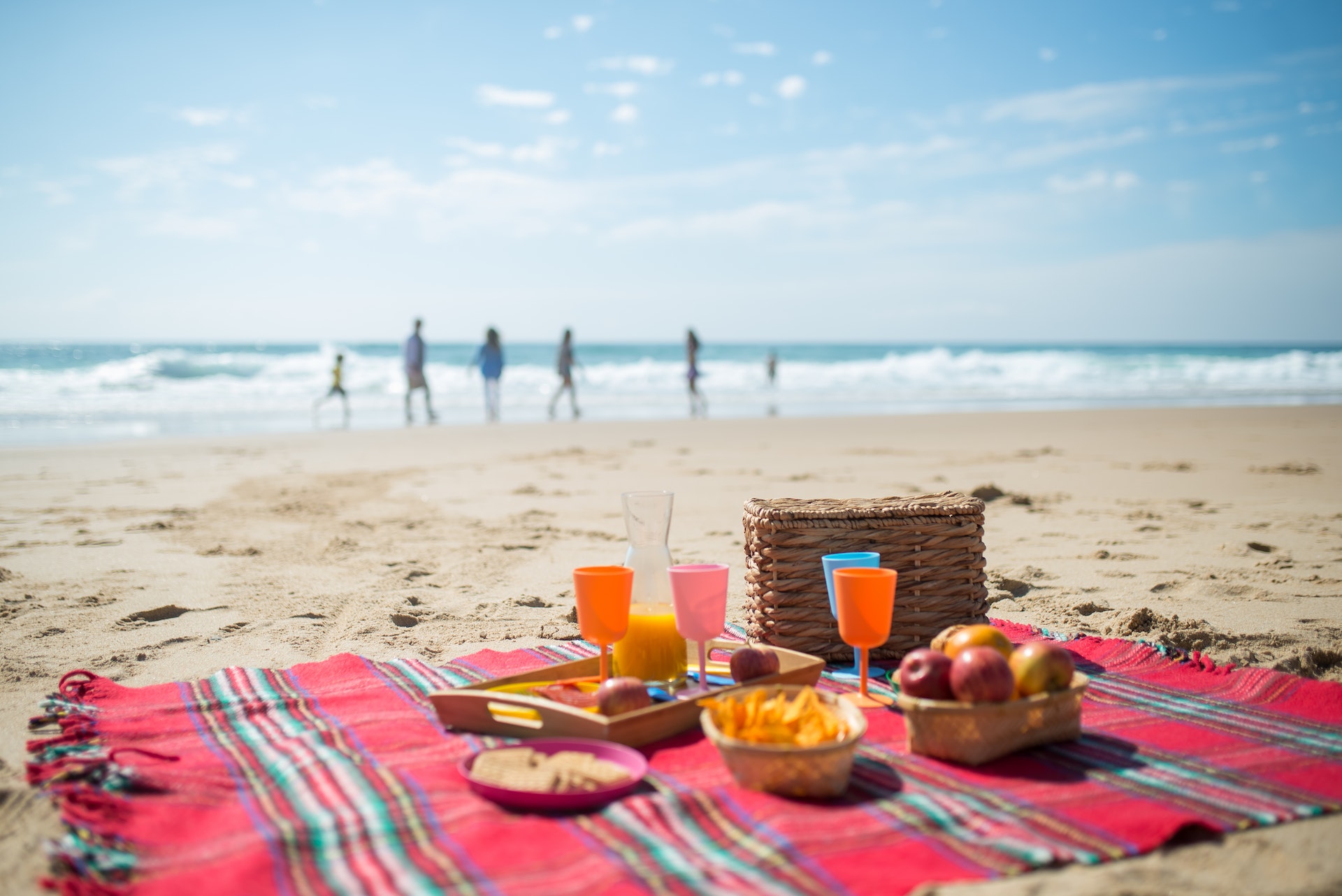 Top 3 Texas Drinks for Picnic
It's time to celebrate your picnic like a Texan. Try a summer-inspired cocktail during your day out. Regarding your drinks, no matter where you plan to host the picnic, you can bring the ingredients with you.
Texas Ranch Water
When you want to escape the heat of a muggy, hot Texas summer, it's time to reach for the Texas Ranch Water. Most Texans know Ranch Water fondly. Not only is it an easy cocktail to make, but it can be customized to anyone's taste. The cocktail has only three ingredients, including Blanco tequila, lime, and Topo Chico. To make the drink, use a highball glass. Fill it with ice and add the tequila and lime juice before topping it with Topo Chico. You can garnish with a lime wedge.
Texas Hurricane Cocktail
The Texas Hurricane Cocktail is a strong drink, best-suited for evening picnics. Since the Hurricane Cocktail hits hard, you should drink it while eating. To start, fill your hurricane glass with ice. Next, pour in coconut rum, gin, triple sec, vodka, pineapple juice, orange juice, and grenadine. Use a bar spoon to stir it before you pour 151 rum over the back of a spoon to float the alcohol on the top.
Texas Tea
The Long Island Ice Tea inspires Texas Tea, but with a southern twist. Not only is Texas Tea refreshing and cool, but it packs a serious bite. Bring with you a chilled rocks glass to the picnic. Add vodka, tequila, gin, rum, lemon juice, triple sec, bourbon, and sugar into an ice-filled cocktail shaker. Shake it vigorously for about 30 seconds before straining the mixture into a glass of ice. Top the glass with your favorite ice-cold cola. For garnish, add a lime wheel.
Bring Zipps Liquor To Your Picnic
Hosting a picnic can bring great joy to you and your loved ones. Before packing your basket, ensure the ingredients are ready for the best Texas picnic drinks. Visit your nearest liquor store for the best drinks at great prices. Get everything from iced tea to wine and beer. Make sure your picnic is complete with the best drinks in Texas!
Zipps Liquor is the perfect place to buy all your picnic drinks. With a wide variety of options, you're sure to find the perfect drinks for your picnic. Visit your favorite liquor store in Texas today and get everything you need for your next picnic! To find out more about us, and our offer, contact us today.